How lockdown will affect Ramadaan 2020 celebrations
Stay home and stay safe during the holy month
Ramadaan is a month of fasting, prayer, reflection and community for Muslims around the world. Celebrating Ramadaan in Cape Town comes with many special traditions that are unique to the city. But with mosques having to close their doors, beaches closed, and the country in lockdown, Ramadaan is going to be a little different this year. We spoke to some South Africans about how they'll be changing the way they celebrate this year.
RAMADAAN 2020 DATES
Ramadaan will start on 23 April this year. It ends on Friday, 22 or Saturday, 23 May. Eid al Fitr 2020 will be on either 23 or 24 May. These dates may vary according to the sighting of the moon. The distinctly South African tradition where maankykers (moon watchers) gather in spots around the city to wait for the sighting of the moon will not be possible this year. You can tune into Radio786 or The Voice of the Cape to wait for the announcement instead.
LOCKDOWN WILL CHANGE THE WAY THE COMMUNITY WORSHIPS
Traditionally, during Ramadaan, people break the daily fast together with friends and family, and then congregate for evening prayers, which mainly take place at mosques and community centres.
"Now that all of these places are closed, these acts of worship must now be performed at home. Connecting with the Quran, its teachings and praying still continues, however, the community aspect falls away," says Capetonian, Gesant Abed.
"All of the acts of worship will be done at home but, fortunately, our personal connection with God can be worked on and strengthened, but the connection with friends and family will change and be maintained via social media and with the use of technology."
Capetonian, Sue Levy says Ramadaan is a true test of faith, and this year will be an even bigger test. "What we thought was difficult will now intensify, but it's what keeps us going as believers," she adds.
Most mosques have already adapted and will have programmes that will be broadcast on radio stations and podcasts.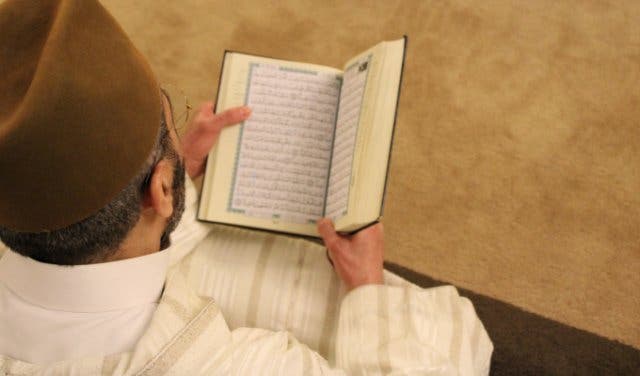 STAYING POSITIVE DURING LOCKDOWN
Port Elizabeth resident Muneeb Wassin, says the Muslim community will now engage in a lot of prayer and reflect on how limited time really is on this earth. "But prayer for humanity at large will be a priority as the world goes through this trying time," he says.
Levy believes everyone will have fewer distractions, more time to focus on their spiritual development, and to create their own family traditions.
Abed agrees. He believes one of the major positives of experiencing Ramadaan during this lockdown is the amount of time you can dedicate to your spiritual growth; There are fewer distractions from the outside world, you have the time to recite, pray and reflect on your own personal spirit.
"I would like to wish everyone a spiritually uplifting Ramadan and wish all Capetonians a safe and peaceful time ahead. We can get through this together," Abed told CapeTownMagazine.com.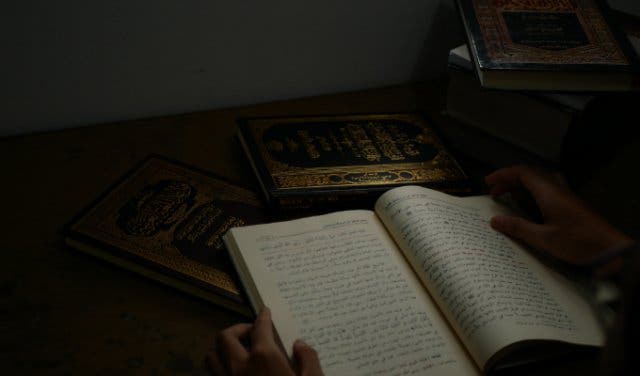 FAVOURITE FOODS TO BREAK THE FAST
Halfway point of Ramadaan, which is the fifteenth night in the holy month, the Cape Malay Muslim community celebrates boeber aand (boeber night). Boeber, for those who don't know, is a sweet, milk-based drink made with vermicelli and sago and is as Capetonian as the Gatsby and koesisters.
At this half-way mark, you'll hear Muslims say someone is "oppie berg" (on the mountain), meaning he or she has reached the summit that is the first half of the fast.
Another favourite is, of course, samoosas, pies and chilli bites (daltjies). You can shop for ingredients without leaving home via these places that deliver during lockdown.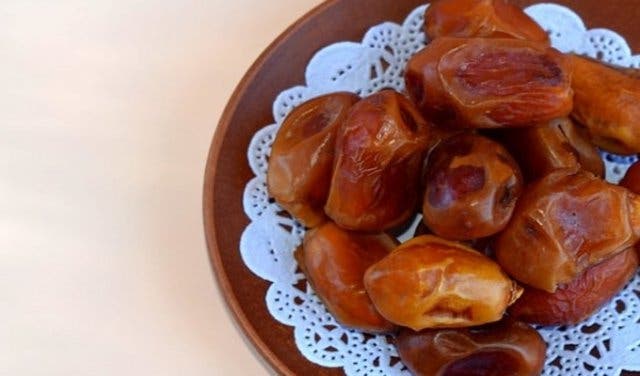 HOW CAPETONIANS CAN SUPPORT EACH OTHER DURING RAMADAN
Ramadan is also about giving to the less fortunate. One of our favourite sights during Ramadaan is kids walking from house to house, bringing a plate of koekies to their neighbours. This is an important part of Ramadaan, which ensures everyone has something on the table to break their fast with at sunset. It is these kinds of gestures which kept communities together during times of struggle.
"Islam teaches us to care for our neighbours, to make sure that we all have something to break our fast," says Abed. "Even beyond Ramadan, we must have a heart to help those who need assistance and care." But this year, under lockdown, communities won't be able to visit neighbours' homes.
The community will now have to rely on online charities that would be able to safely and effectively distribute to less fortunate individuals and the poorer communities. People can donate to organisations like Muslim Hands, Islamic Relief and the Mustadafin Foundation. Follow them on social media and find out how you can help.
By Daryn Wood
---
Here's how to make an authentic Cape Malay Breyani recipe.
Stay up to date with the latest updates on the coronavirus in Cape Town.
Got questions? Check out our COVID-19 FAQ.
Find out the latest news on the national lockdown.
---

Use our events section for an up-to-date overview of what's happening in the city, suburbs and dorpies. Join our newsletter and add us to your mobile home screen for the ultimate guide to discoveries in Cape Town.
Follow and like us on Twitter ❤ Facebook ❤ LinkedIn ❤ Instagram ❤ Pinterest for updates.