Uncover the Soweto Gospel Choir And Find Out how you Can Audition
We caught up with Ipeleng Moshe from the Soweto Gospel Choir for inside info and what life is like in the group.
Three Grammys, one Emmy, and an Oscar nomination. Mega collaborations with international music stars such as Jimmy Page, Beyonce Knowles and Chance The Rapper. Ipeleng Moshe, member of the legendary Soweto Gospel Choir, tells us what it's like being in the globe-trotting group that's performed for everyone from Nelson Mandela to the Queen.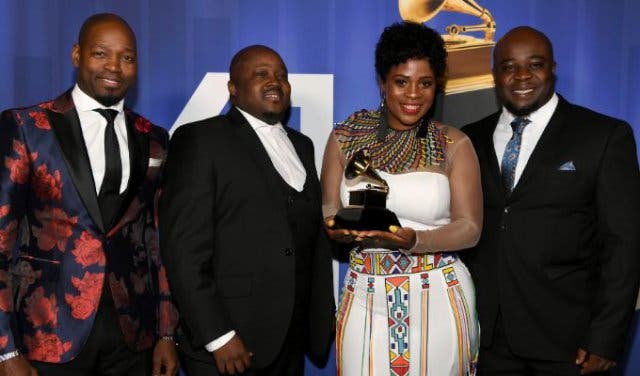 NOT YOUR AVERAGE GOSPEL GROUP
"This isn't your ordinary sing Hallelujah gospel group. We're versatile and perform in many different styles including blues, African, RnB and soul. We travel the world and win Grammy awards. This is what attracted me to the group in the first place, and it's why I tried so hard to join the choir." (Moshe had two requests to join turned down before getting her chance)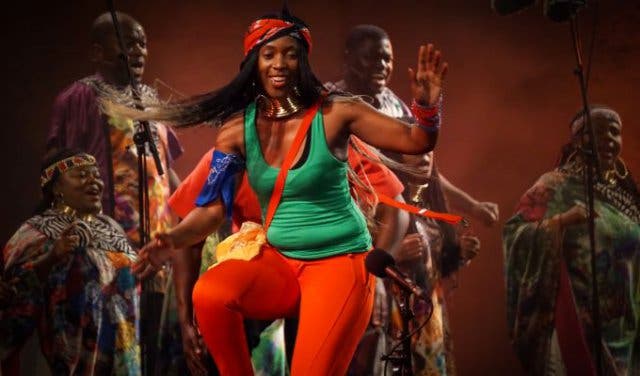 THEY CAN PERFORM IN DIFFERENT PLACES AT THE SAME TIME
"Sometimes the demand is so huge that we need to split the group. Like last year when the choir had dates in Europe, America and in South Africa; we were split into three groups to fulfill all of these commitments. Despite being separated, the performances are still flawless because we rehearse together intensely. It's like we're going to war and are executing our plan perfectly."



SO YOU THINK YOU CAN SING FOR SOWETO GOSPEL CHOIR?
"If for any reason there aren't enough members, we advertise for auditions. If you leave an impression, we'll ask you to return and test you in the group to see how well you fit in. But we're not just looking for voices. The most important trait you need to be a part of the Soweto Gospel Choir is personality. Whether it's in delivering or executing what you're singing about; you need to be able to mean what you say and convince people. I was shy when I first joined, but I came to understand that being in this group means coming out of my shell. Now I can be funny, over the top, energetic and passionate, bringing across what I feel will best entertain the audience. For audition details, follow our social media accounts."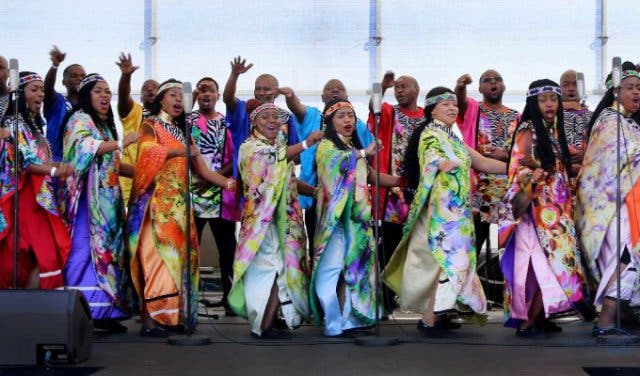 THEIR FAVOURITE COLLABORATION ISN'T WITH A SINGER
"Last year we performed with American hip hop artist Chance The Rapper at the Ticketdome in Johannesburg. There were a lot of South African rap artists (including YoungstaCPT, Cassper Nyovest and Frank Casino) and a young crowd. When we stepped up, you can only imagine the confusion we caused and the looks we got. Chance introduced us onto stage, then sat back and let us do our thing. We sang one of our big hits, the traditional gospel song "Hlohonolofatsa", and the crowd was blown away. I had goosebumps, and the group got so excited. We didn't expect that reaction."
LISTEN TO HLOHONOFATSA


THE HARDEST PART OF GOING ON TOUR IS ...
"Leaving family behind. Some of us are married and have kids. As a group, we support one another and keep reminding ourselves that we're working, while always staying in contact with family. The other challenge of being abroad is that English isn't as universal as you may think. Most countries don't speak it, and in others, like Italy, they speak their home language whether they can understand English or not. But in this case we're glad for Google Translate, it helps us a lot when we're on the road."

---
First artist release for Cape Town Jazz Festival.
Discover SA's best choirs at SING! 2019.

So who is the singer/songwriter the Soweto Gospel Choir is touring with? Discover Ben Harper.

Get out more and discover more musicians at these live venues in Cape Town.

For a live experience of a funny kind, check out what's happening at the Cape Town Comedy Club.