Learn from Harvard for Free, Up Your Xhosa Skills, Become a Programmer
Short courses for everyone – whether you're a manager or have just finished matric
Last Update 28 February 2020
A 10-week GetSmarter course facilitated by UCT that you can do from home. A course at a wine estate where you'll learn to grow, store, serve and drink wine. A jewellery design course that'll have you making your own pieces in five days. These are just a few of the short courses available out there. You can also up your Xhosa, typing and communication skills.
LEARN HOW TO MAKE INTELLIGENT INVESTMENT DECISIONS
GetSmarter™, a 2U, Inc. brand, partners with the world's leading universities to select, design and deliver premium online short courses with a data-driven focus on learning gain. Technology meets academic rigour in our people-mediated model which enables working professionals across the globe to obtain industry-relevant skills that are certified by the world's most reputable academic institutions.The University of Cape Town (UCT) Property Development and Investment online short course will give you new-found knowledge on how to capitalise on property investment opportunities.
Entry requirements: Email, computer and Internet access
Regularity of courses: Multiple times per year
Duration: 8 weeks, 7–10 hours per week
Price: R15 900

Website | +27(0)21 447 7565 | info@getsmarter.com
MAKE ART FOR ANIMATION, FILM AND VIDEO GAMES
The lecturers at Friends of Design Academy of Digital Arts are all practising professionals, bringing invaluable knowledge, contacts and insights to the classroom. Concept art is a form of illustration that is used to convey an idea before it is put into final production. The classroom-based short course in concept art teaches the technical skills needed to visualise and render ideas.
Entry requirements: Proficiency in Adobe Photoshop
Regularity of courses: Multiple times per year. Next course: 11 November 2019
Duration: 5 weeks, Monday – Wednesday, 5:30pm – 8:30pm
Price: R6900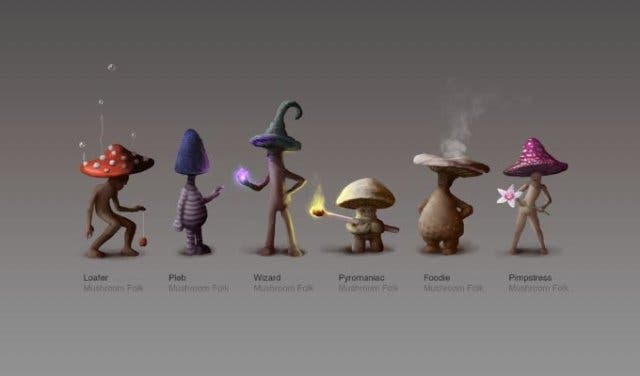 2nd Floor HAK House, 186A Bree Street, Cape Town | +27(0)21 300 0298, info@friendsofdesign.net, Website
A FREE START TO BECOME A KICKASS PROGRAMMER
2KO Africa offers training in business IT and continuous skills improvement with courses that extend your knowledge and skills. 2KO Africa's vision empowers people to achieve life-changing goals. You could kickstart your journey with a free instructor-led, classroom-based programming session, which includes an overview of the skills required by web developers who code, design and structure websites.
Entry requirements: This is an introductory-level session, so basic computer skills and an interest in the topic is all that's required
Regularity of courses: On demand basis
Duration: Half day: 9am to 1pm
Price: Free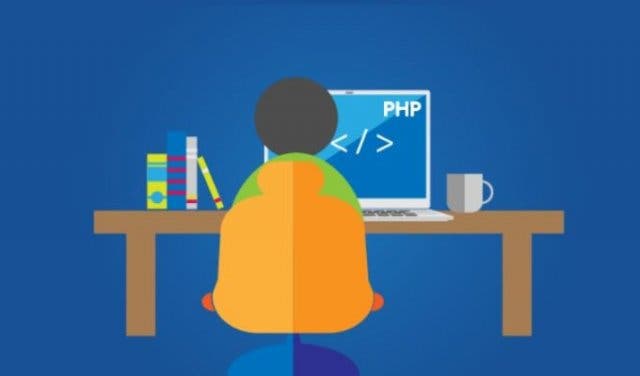 Office 6, 1st Floor, 35 on Rose Street, Bo-Kaap, Cape Town | info@2ko.co.za, +27(0)21 418 4874| Website
FANCY YOURSELF A SOMMELIER?
Meerendal wine estate in Durbanville runs an academy during their annual harvest with Cellar Master Liza Goodwin and Cape Wine Master Bennie Howard. It's a 30%-classroom and 70%-practical course that'll teach you about grape varieties, tasting, what to look for in a wine, the art of blending, storing and serving wine, growing vines, harvesting and wine-making practices.
Entry requirements: A passion for wine and a willingness to learn
Regularity of courses: Two intakes each year during the harvest month of February
Duration: 6 days within one week
Price: R9000 per person. Enquire about accommodation should you wish to stay there while on the course


Meerendal Wine Estate, Vissershok Road, Durbanville, Cape Town | +27 (0)21 975 1655, Website
FOR DRAWERS AND DRAUGHTERS
College of Cape Town's courses and short courses offer recognised and accredited qualifications that are in high demand by commerce and industry. If you have a drawing or draughting background in the civil engineering and building industry, a part-time classroom-based course in 2D or 3D AutoCAD could take your career to the next level.
Entry requirements: A drawing or draughting industry background
Regularity of courses: Every trimester (January, May, September)
Duration: 30 hours (5 weeks of 6 hours per week, or 10 weeks of 3 hours per week). Class hours: 5:30pm–8:30pm
Price: From R4610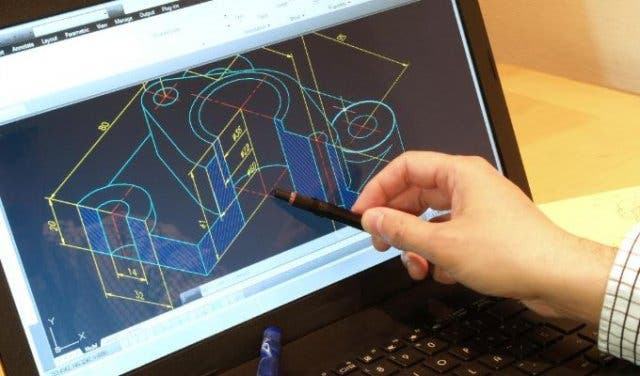 Thornton Campus, c/o Cedar and Poplar Road, Thornton | +27 21 531 9124, foconnell@cct.edu.za, Website
FREE ONLINE COURSES BY HARVARD
A non-profit Massive Open Online Course (MOOC) provider called edX offers courses on topics ranging from leadership and communications to data and computer science. Learn about government's role in modern society and the foundations of government with free online courses from Harvard other top institutions. Many courses are self-paced, so you can enroll and start learning whenever you want.
Entry requirements: None
Regularity of courses: Various
Duration: Various
Price: Free (add a verified certificate for USD±$25–$99)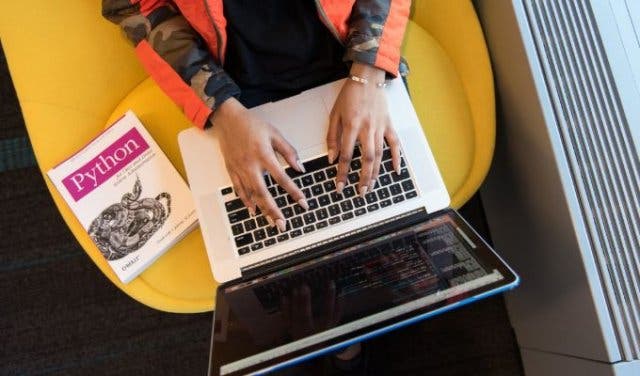 Website
LEARN TO FLY A DRONE
Cash in on the meteoric rise of drone usage in film, telecommunications and agriculture by learning how to pilot a drone at City Varsity School of Media and Creative Arts. This short introductory course in aerial photography/videography teaches theoretical and practical skills. Learn everything from using a drone's remote control and flight techniques to software and local drone-flying law. You can learn even more during the eight-week advanced course.
Entry requirements: Grade 12 or equivalent
Regularity of courses: On demand basis
Duration: 16–32 hours, Sat and Sun 9am–6pm
Price: R3450–R4995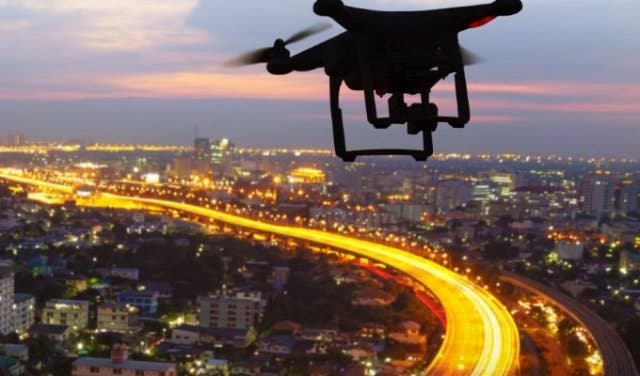 CityVarsity, 18 Roeland St, Gardens, Cape Town | +27(0)21 466 6800, info@cityvarsity.co.za, Introductory course, Advanced course
XHOSA CLASSES IN NEWLANDS
UBuntu Bridge is a social enterprise that teaches Xhosa. They offer a variety of courses, digital products and edutaining online content. Courses are both online and classroom-based. Try the conversational beginner Xhosa language skills course to learn the basics.
Entry requirements: Enthusiasm
Regularity of courses: 6x level-1 courses and 3x level-2 courses per year
Duration: 8 x 80-minute lessons, usually once a week
Price: R1650–R1950

Newlands, Cape Town | bookings@learnxhosa.co.za, WhatsApp 061 821 4717, Website
CYBER SECURITY THROUGH GAMIFICATION
The Cape Peninsula University of Technology (CPUT) and the Cyber Security Institute teach a hands-on course which uses several gamification and simulation techniques to teach methods of cyber attack as well as tools used in the industry.
Entry requirements: Grade 12 or equivalent with minimum 50% for mathematics; knowledge of ICT (Information And Communications Technology). Internet, computer
Regularity of courses: Twice annually in February and July with intakes of 30–35 participants
Duration: Five months. Each of the four modules is presented as two days face-to-face sessions (time slots: 9am–4pm) followed by a 3–5 week e-learning period
Price: R19400 (class-based and e-learning) or R8500 (full e-learning)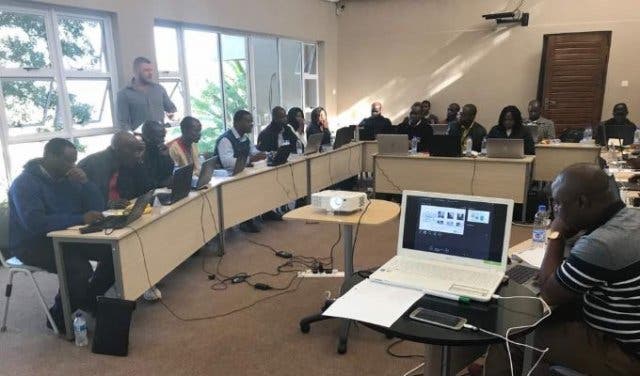 French South African Institute of Technology (F'SATI) building, Cape Peninsula University of Technology, Bellville Campus, Symphony Way, Bellville | applications@cybersecurityinstitute.co.za, Website
DO YOU TYPE WITH TWO FINGERS?
Damelin College offers innovative and relevant higher and further education and training qualifications. The short Information Processing and Touch Typing 25 WPM programme leaves those who usually type with two fingers able to work effectively in a computerised office environment. Having touch-typing as a skill improves opportunities, especially for jobs like office administrator or secretary.
Entry requirements: Knowledge, comprehension and application of English, grade 10 or equivalent
Regularity of courses: On demand basis. Enquire online
Duration: 34 hours. Programmes are offered during the week, in the evenings or on Saturdays
Price: Enquire online


Damelin Mowbray, 12 Liesbeek Parkway, Cape Town | +27(0)21 681 6000, capetown@damelin.co.za
Damelin Cape Town City, 8 Darling Street, Cape Town | +27(0)21 462 6160, capetowncity@damelin.co.za
MAKE JEWELLERY IN 5 DAYS
In Creative Jewellery Design and Manufacture from the Short Courses Division of Stellenbosch University, you'll learn basic jewellery-making and design techniques to make four wearable pieces of jewellery. It's classroom-based and you'll get an introduction to good design principles through discussions and examples.
Entry requirements: Grade 12 certificate
Regularity of courses: 2x holiday courses (April and September), 2x evening courses during the term (Feb–May and July–Oct)
Duration: Holiday courses: 5 days, 9am – 4pm daily; evening courses: 13 consecutive weeks, one class per week, 5:30pm to 8:30pm
Price: R4200–R5450


Stellenbosch University Visual Arts Department, 37 Victoria Street, Stellenbosch Central, Stellenbosch joani@sun.ac.za, +27(0)218083051, Website
WRITE CREATIVELY AND COMMUNICATE BETTER
Cathy Eden is an independent writing coach and communications consultant who has been working as a writer and editor for 30 years. She offers creative, fiction, and memoir and journal writing to groups from her Rondebosch home or privately via email. She also presents in-house workshops for companies on professional communication including interpersonal skills, personal empowerment and basic writing skills.
Entry requirements: Fluency and ability in written English and a desire to expand self-awareness. Beginners welcome
Regularity of courses: Upon booking or roughly every six weeks
Duration: Workplace Communication: From half day (three hours, with tea break) and up. Creative Writing: three sessions per course, mornings or evenings.
Price: Quotes on request for Workplace Communication workshops for up to 10 participants. Creative Writing courses: R1500 for three sessions. Individual writing support via email: R450/hr.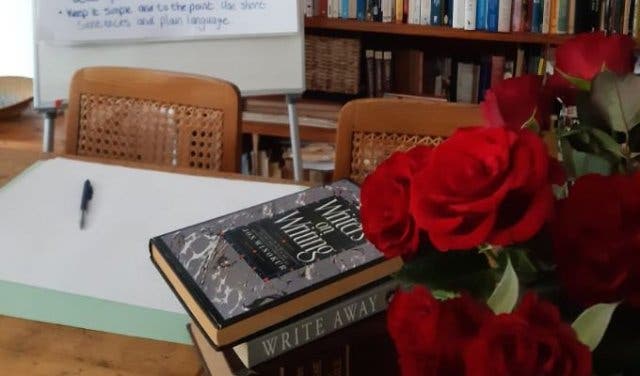 Rondebosch | info@cathyeden.co.za, Website
BECOME A SOCIAL BUTTERFLY
The Social Media short course from Vega teaches students how to incorporate social media into a content strategy across various communication channels to improve user experience. The course covers everything from analytics and conversion strategies to paid advertising and customer service.
Entry requirements: The course is aimed at marketing managers, social media managers, brand managers, entrepreneurs, business owners, PR professionals, communication managers and marketing professionals
Regularity of courses: Several times a year
Duration: 6 weeks (1x 2.5-hour class per week) 5:30pm–8pm
Price: R5500


130 Strand Street, De Waterkant, Cape Town | +27 (0)21 461-8089, ct@vegaschool.com, Website
IF FASHION'S A PASSION...
Cape Town College of Fashion Design (CTCFD) is responsive to the ever-changing creative and technological developments in the industry. Their short course in Garment Technology Foundation Principles (GTFP) takes place in a fashion studio and accommodates 25 students. Learn about trends and textiles; how to sew and create patterns; and how to start a business.
Entry requirements: No experience required but you must be over the age of 16. You'll need pattern-making tools (a set is available for R500) and a domestic sewing machine (rentals are available)
Regularity of courses: Twice a year. The first intake starts in February and the second in July
Duration: 18 weeks. Saturdays from 9am–1pm
Price: R6500 including registration fee. Payment plan available


7 Delany Road, Plumstead, Cape Town | info@ctcfd.co.za, shortcourses@ctcfd.co.za, +27 (0)21 762 6710, +27 (0)86 515 8063 | Website
THE POWER OF 'DESIGN THINKING'
Students in the Introduction to Design Thinking programme at the School of Design Thinking work in multi-disciplinary teams on real world problems across multiple sectors and disciplines. Design Thinking is a new way of understanding and solving complicated issues and it's a process that promotes the creative teamwork required for innovation.
Entry requirements: It's for students registered at any tertiary institution in SA. They can facilitate 30–40 students each session.
Regularity of courses: Twice a year, in June and December. Register online
Duration: 4 days of interactive, action-based learning
Price: Free

UCT Graduate School of Business, 9 Portswood Road, V&A Waterfront, Cape Town | +27 (0) 21 406 1610, dschool@uct.ac.za
---
Please note: Information correct at time of publishing
---
Here are 10 steps for investing in your first Property in Cape Town.

Keep the kids busy this summer holiday with Sound 4 You's DJ Workshop.

Learn to draw like a pro at the Illustration Workshop.

No experts required, discover self love, empowerment and awesome goodies at the EmpowerHer19 workshop.
Expert advice on finding power through pain in this Women's Month trauma healing workshop.
All you need to know about presenting yourself at this media training by Ash Evans.
Learn six new ways to make coffee at this alternative brewing course.
Get creative in these shared working spaces and check out Cartel House.
Looking to learn how to whip up something fabulous in the kitchen? Have a gander at our overview of cooking classes in Cape Town.
Expats can find out about work visa applications and getting permanent residency.
---
Use our events section for an up-to-date overview of what's happening in the city, 'burbs and dorpies. Join our newsletter and get quick access on the go by adding us to your mobile home screen for the ultimate guide to discoveries in Cape Town.

Follow and like us on Twitter ❤ Facebook ❤ LinkedIn ❤ Instagram ❤ Pinterest for updates.