Wednesday Delights at La Paris Deli in Franschhoek
A bakery and bistro experience at one of the most beautiful winelands wedding venues, now with a deli in Franschhoek
Fresh-made wedding and birthday cakes and cake pops. Brownies and sweets with gluten-free and speciality options. Farm-to-table food, fresh produce, wine, cured meats and local cheeses. With a kiddies play area, large chalkboard and comfy couches for sharing with family and friends. Welcome to the La Paris Deli between Franschhoek and Paarl.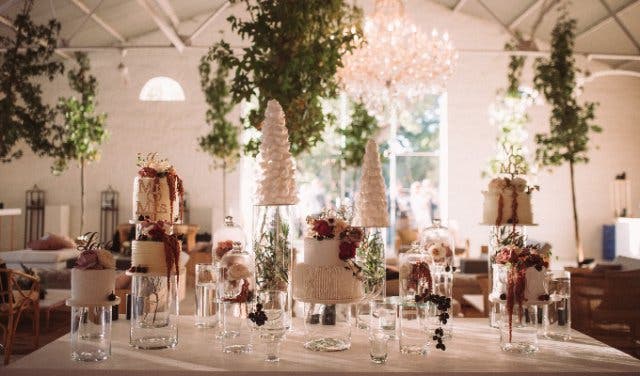 CONVENIENT AND FARM-FRESH FRANSCHHOEK DELI
Open every day but Tuesday 8:30am to 5pm, the La Paris Deli's where you can buy anything from preserves and cheese to wine and fresh produce. There's a cool room for cured meats, local cheese and wine.
And the deli leads into the La Paris Bistro – for a quick lunch with friends. Plus: There's a kiddies play area just outside, as well as a massive chalkboard along one entire wall, so bring the little ones. Or drop them at school and make La Paris a stopover on your way back from the gym – yes workout clothes are welcome.
And then there's the freshly baked bread, sweets and cakes.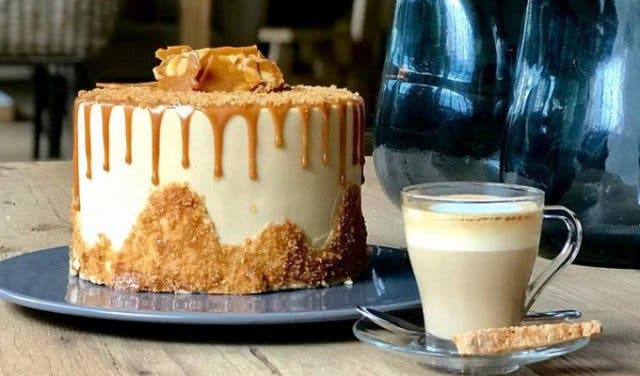 EXCEPTIONAL CAKES AND BAKERY GOODS
Being in the wedding business, La Paris has its own in-house bakery. In fact, most of what you see in the deli, bakery and bistro is made on the farm. And that allows them to create to order and cater for special dietary needs. Gluten-free. Vegan. Banting. You name it, La Paris does it.
Expect incredible sweets, cakes and pastries. It's just 12 minutes' drive from both Franschhoek and Paarl, very close to Pearl Valley, Val De Vie and Boschenmeer. So it's an ideal stop for coffee and cakes, high tea, a book club or just meeting friends for a glass of wine.
And if you like what's on offer, have your goods, from wine to cakes, fresh produce to grass-fed beef delivered to your home with the all-new La Paris Deli online shop.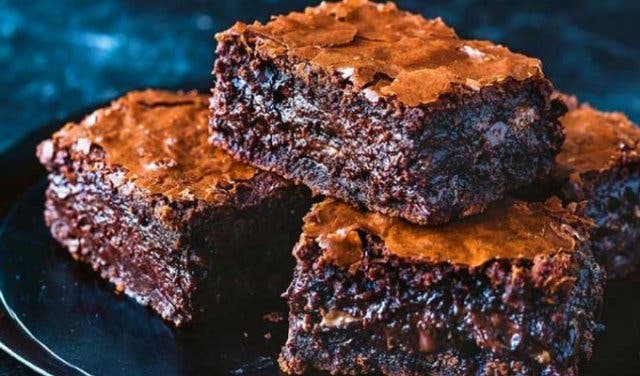 LA PARIS: BISTRO BREAKFAST AND LUNCH
For something more substantial on a seat on the comfy couches or the outdoor deck, La Paris Bistro is famously one of the few Franschhoek wine region restaurants that's open on a Monday. Loved by some of Franschhoek's most celebrated chefs, they serve exceptionally good farm-to-table-style food.
It's an experience: Farm-fresh ingredients sourced locally and used to create meals that borrow from traditional SA cooking (food the way granny used to make it), with a surprising and modern twist. Think corn fritters with a delightful aïoli surprise. A rack of lamb with pear and prosciutto. Soy-cured salmon bowl. Or sirloin with bearnaise sauce or country-style chakalaka.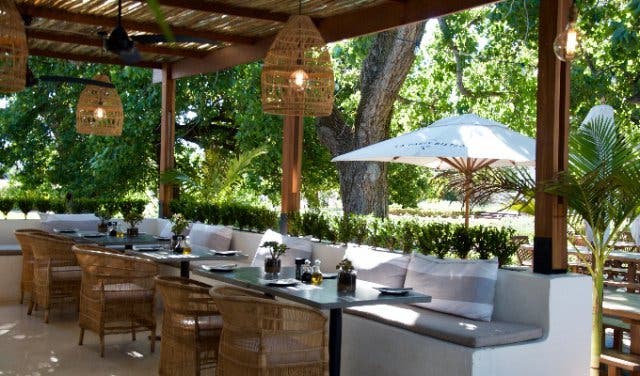 Discover the speciality menu and awesome vibe at this Franschhoek bistro's live music Friday nights.
PLUS: CHECK OUT THE LA PARIS ESTATE
And while you're there, take a stroll through the grounds. La Paris is an incredibly popular and versatile wedding and functions venue in Franschhoek.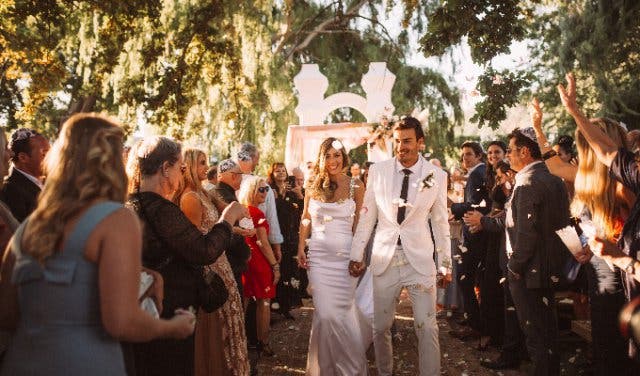 ---
LA PARIS BAKERY AND DELI IN FRANSCHHOEK
Open: Mon, (closed Tuesdays) Wed–Sun: 8:30am to 5pm
R301, Wemmershoek Road, Franschhoek
events@laparis.co.za
+27 (0)21 867 0171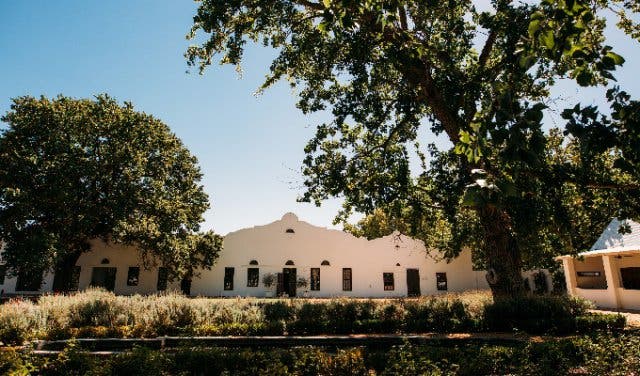 ---
Also experience live music and the seasonal speciality menu every Friday night at the La Paris Bistro in Franschhoek.
---
Discover more remarkable wedding venues in the Cape Winelands, places to have your office party around Cape Town and beautiful spots to have your functions in the Western Cape.
Share the experience at these restaurants around Cape Town. Discover awesome places to buy cakes and special delis, plus: places to catch live music in the Western Cape.
---
Use our events section for an up-to-date overview of what's happening in the city, suburbs and dorpies. Join our newsletter and add us to your mobile home screen for the ultimate guide to discoveries in Cape Town.
Follow and like us on Twitter ❤ Facebook ❤ LinkedIn ❤ Instagram ❤ Pinterest for updates.