Unleash Your Inner Child Out to Play At The Fairy Tale Circus
Catch some circus magic in an afternoon of aerial acts, human pyramids, acrobatics and juggling
Fairytale characters mash up their stories while doing aerial acts, human pyramids, acrobatics and juggling. Experience an amazing afternoon of circus magic with your family at The Silk Workshop and their Fairy Tale Circus in Montague Gardens Cape Town on Sunday 16 and Monday 17 June 2019.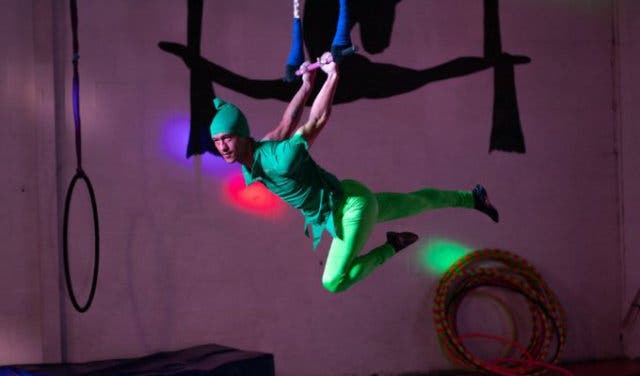 Nicky Slaverse and Roxanne Andrews are professional, multi-talented performing artists with over 40 years' experience in the circus arts. They run The Silk Workshop, an aerial dance performing arts school in Montague Gardens, and are passionate about sharing the magic of the circus with Cape Town.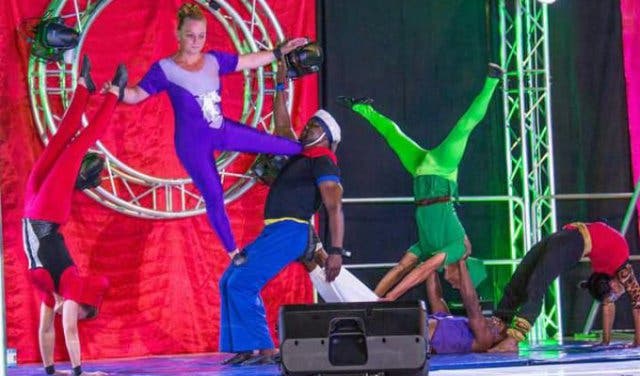 WHAT TO EXPECT AT THE SHOW
You'll see characters such as Aladdin, Rapunzel, Red Riding Hood, Peter Pan, Popeye and others performing fast and daring circus acrobatics, juggling, aerial acts and more. Some characters have their own acts and there are a number of group acts culminating in a human pyramid of all the fairy tale characters. Let them entertain and charm you with their beautiful and highly skilled acts and see if Popeye can pick up entire troupe after a nice helping of spinach.
LIKE A CIRCUS FAMILY
There are seven performers who have all been in the circus since they were youngsters and have been performing together for over 10 years. They have a strong bond, which is important when it comes to training and performing because they have trust and confidence in each other.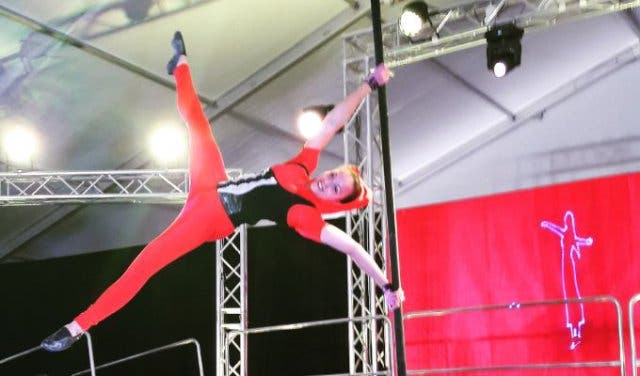 VENUE AND REFRESHMENTS
The event takes place inside the aerial fitness studio, which will be decked with curtains, lights and audience seating; chairs for the adults and floor seating on mats in front for the children. The venue is at Prema Park in Montague Gardens and there is secure parking as well as a tuck shop in the foyer selling cool drinks, popcorn, chocolates and other goodies.
BOOK TICKETS TO THE FAIRY TALE CIRCUS
Tickets to the Fairy Tale Circus cost R70 for children and R90 for adults and can be booked online. For more information, please contact the organisers directly on +27(0)732733538 or thesilkworkshop@gmail.com.
SUPPORT FUTURE CIRCUS PERFORMERS
Five percent of the profits go towards the NPO, the South African Circus Arts Academy, which is currently raising funds for a project titled Empowering Women Through Circus Arts. This project aims to give three young women from disadvantaged backgrounds, who have completed matric and are physically inclined, the opportunity to join a circus arts course for two years to become professional circus performers.
RUN AWAY TO THE CIRCUS
The Silk Workshop runs similar performances a few times each year, usually during public and school holidays and is also available as a fundraising event for schools and other organisations. Children who feel inspired after the event and would like to try out the circus arts for themselves can join the Children's Circus Holiday Programme that takes place every school holiday.
---
Gravity-defying trapeze, acrobatics + comedy at the new Zip Zap Circus show.
Keep them entertained with things to do for teens, kids and cheap and free things to do with kids.
Explore our section on lifestyle, discover fun ways to keep fit.
Supercharge your event? Our Events Support Programme gets results. Contact support@capetownmagazine.com or +27 (0)21 422 2444.
Use our events section for an up-to-date overview of what's happening in the city, 'burbs and dorpies. Join our newsletter and get quick access on the go by adding us to your mobile home screen for the ultimate guide to discoveries in Cape Town.

Follow and like us on Twitter ❤ Facebook ❤ LinkedIn ❤ Instagram ❤ Pinterest for updates.