On The House: Try A Rooibos Cold Brew Tasting Experience With Lunch At Coco Safar
Satisfy your cravings for South African flavours such as bobotie or hit the spot with gluten-free curry or vegan bolognese. Book online and receive a Rooibos Cold Brew Tasting Experience for free!
Looking for a filling, affordable meal in an elegant location for lunch? Try Coco Safar's mouthwatering lunch selection.
With a tempting menu, you can try something new every day: brisket, lamb bobotie, gluten-free fish coconut curry or vegan lentil bolognese.
The lunch menu is available every day.
THE LUXURY OF COCO SAFAR
Gourmet speciality coffee, breakfast, lunch and dinner and a botanical micro-brewery for cold-brewed rooibos tea. Coco Safar is open from breakfast to dinner with dessert and gourmet coffee in between.
It has an otherworldly feel, an opulent luxury, a sense of being somewhere exotic. The slow music echoing throughout the cafe gives you the impression of sitting in a French cafe in the midst of the Second World War, or in New York during the popular "lunching" period of the '80s.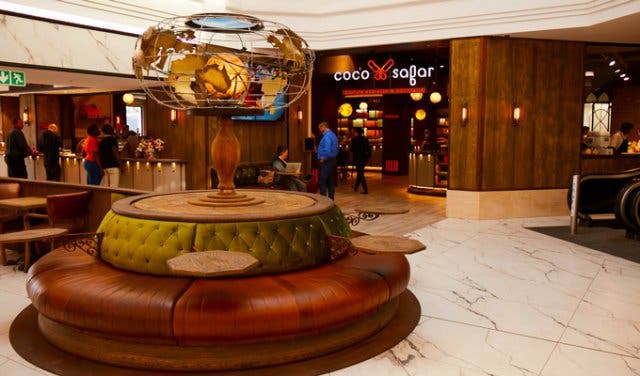 One of the delightful highlights of Coco Safar is that you can get five-star meals for the entire day at a fraction of the price without having to book months in advance. Whether it's an early morning breakfast, a business or casual lunch with colleagues, or dinner with a loved one, the extensive menu caters for the whole family and lives up to its delicious reputation.
Take a peek at their new summer specials and find out what is cool about Coco Safar, more about the nitty gritty of their brand, or learn more about their breakfast and their new dinner experience.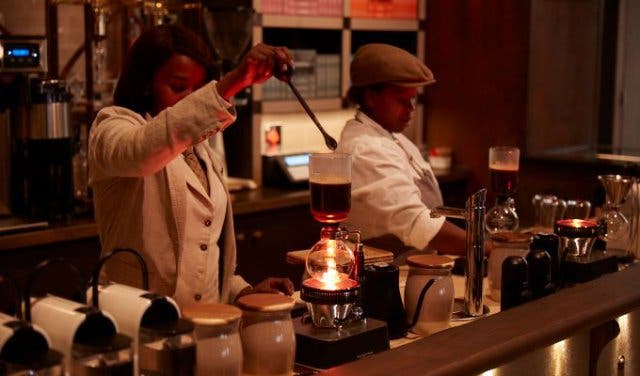 FREE ROOIBOS COLD BREW TASTING
Coco Safar boasts a botanical micro-brewery for cold-brewed rooibos tea. If you make your booking online, you're entitled to an authentic Rooibos Cold Brew Tasting Experience – on the house.
COCO SAFAR HOURS:
Tues–Fri: 7am–10:30pm
Sat: 8am–10:30pm
Sun: 8am–6pm
Mon: 7am–6pm
WATCH THE PERFECT TAKE-AWAY

---
If you are looking for a luxurious spot to host a high tea (or coffee!) check out our list of great high tea spots.
Look out for splendid places to eat lunch.
Early birds, we've got you covered with our spots to enjoy an early morning breakfast.
We also have a list of unique and special coffee spots.
And, for the sweet-toothed, here's where to get your hands on a tasty slice of cake.
__
Use our events section for an up-to-date overview of what's happening in the city, suburbs and dorpies. Join our newsletter and add us to your mobile home screen for the ultimate guide to discoveries in Cape Town.
Follow and like us on Twitter ❤ Facebook ❤ LinkedIn ❤ Instagram ❤ Pinterest for updates.