Napoleon Loved Cape Town Wine. Find Out Which One
Plus see Bonaparte's cut-glass crystal goblets and taste the modern version of his favourite wine
The Wine of Exile exhibition takes place in the historical Cloete Cellar at Groot Constantia, the original birthplace of Napoleon's choice of tipple while in exile.
A selection of historical wine artefacts are on exhibit at Groot Constantia and you have a rare chance to view these museum-owned relics, which are on loan until 21 June.
NAPOLEON AND CAPE TOWN
The event commemorates the 250th anniversary of Napoleon. From 1815 until his death in 1821, Napoleon was banished to St Helena, an island in the middle of the South Atlantic Ocean.
Every month, 30 bottles of Groot Constantia's Constantia Wyn were shipped to St Helena for Napoleon to enjoy as his standard tipple while in exile.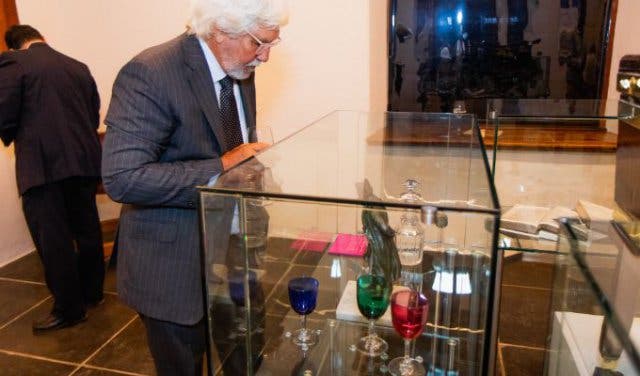 ENJOY THE WINE THAT NAPOLEON LOVED
Groot Constantia decided to recreate the 200-year-old Constantia Wyn under the guidance of awarded winemaker Boela Gerber. To appeal to more modern tastes, Gerber used a blend of red and white Muscat de Frontignan grapes from the block right next to the Groot Constantia Manor house to resurrect the grand old wine as Grand Constance.
Wanting to present the wine in a similar bottle, Gerber discovered an intact Constantia Wyn bottle dating back to the early 1800s in Paris. An engineering firm redesigned the bottle and one of the biggest glass manufacturers in South Africa produced it. The "new" Grand Constance was launched in 2010.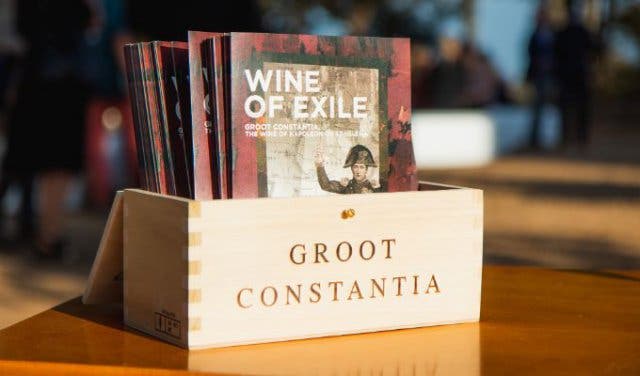 WHAT YOU CAN EXPECT AT THE WINE OF EXILE EXHIBITION
Some of the items on display include cut glass crystal wine goblets and glasses used by Napoleon while on St Helena, wine decanters, wine coolers, a ship decanter with outward sloping side and wide base for greater stability at sea; and the memoirs of Napoleon's chamberlain that document details of Napoleon's daily life on St Helena and his love for Constantia Wyn.
EXPLORE THE 1685 GROOT CONSTANTIA WINE FARM
The Visitor Route invites you to spiral through the historical wine farm starting at the Iziko cultural history museum in the original Manor House. Make your way to the Cloete Cellar and wine museum for a wine tasting of Grand Constance and other wines with your own Spiegelau crystal glass to take home as a memento. Move on to the modern production cellar for a self-guided cellar and vineyard audio tour.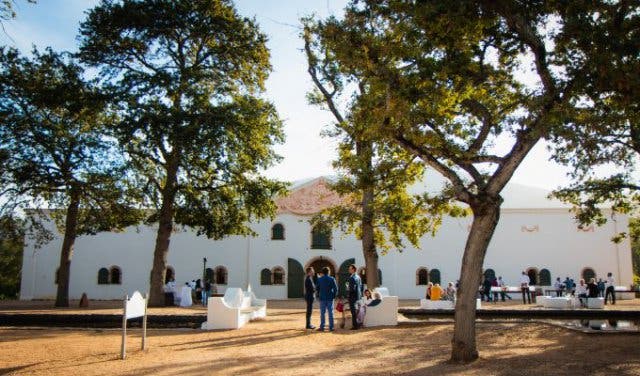 TICKETS AND ATTENDING THE EVENT
A Visitors Route ticket allows access to the exhibit as well as the full Visitors Route experience. The exhibit is already open and runs until 21 June 2019. For enquiries, please contact +27(0)21 794 5128 or Lila.Jutzen@grootconstantia.co.za or pate@mailzone.co.za. Tickets cost R105 and include the Visitor's Route Experience. You can book tickets online.
Photos courtesy Di Brown and Iziko Museums South Africa
---
For a wonderful day out, have a look at our overview of restaurants and wine estates in Constantia or the top wine tastings, and SA's best wine.
Lay down your picnic blanket in the park or take a walk at De Hel.
Have a look at our overview of museums in Cape Town.
---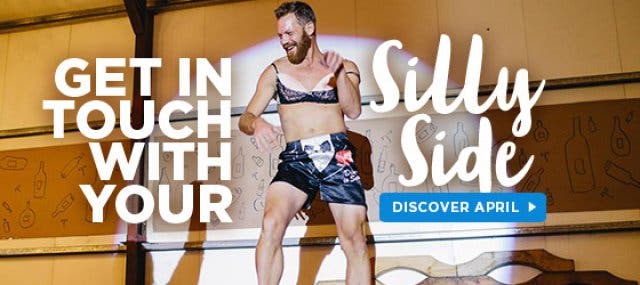 ---
Supercharge your event? Our Events Support Programme gets results. Contact support@capetownmagazine.com or +27 (0)21 422 2444.
Use our events section for an up-to-date overview of what's happening in the city, 'burbs and dorpies. Join our newsletter and get quick access on the go by adding us to your mobile home screen for the ultimate guide to discoveries in Cape Town.

Follow and like us on Twitter ❤ Facebook ❤ LinkedIn ❤ Instagram ❤ Pinterest for updates.