Just Like Papa: The Ultimate Place to Get Your Last-Minute Gifts in Cape Town
Finally, there's a place in Cape Town where you can get exceptional home, camping, tactical and survival gifts for men and women – and it's open till 7pm. Head for Just Like Papa on Harrington Street
No gift? No worries. Just Like Papa is your ultimate new spot for quality gifts in Cape Town. Located in Harrington Street, its doors are open until 7pm on weekdays – perfect for a quick stop and shop after work. Not to mention that everything they sell is top-tier, envy-inducing and ultra unique.

CANDY FOR ADULTS
From Custom made Latvian knives and one-of-a-kind customised baseball bats to Swedish-made axes and the coolest in home, tactical, everyday, survival and camping gear - Just Like Papa really is like a candy store for adults.

Just Like Papa was built on the spirit of adventure and self-reliance. The flick of a knife, the strike of a match and shouting "timber" instead of buying the wood is what makes this elegant retail outlet stand out. The display cabinets and shelves are filled with a wide selection of high-quality items that have been built to last – hand-selected for their durability and uniqueness.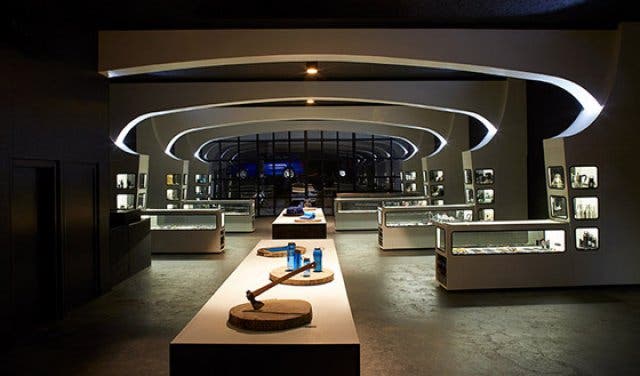 Filling the shelves within the store is a broad selection of gifts tailored for both men and women. Price points begin from as low as R45 for lip balm, upward to R175 000 for a super slick electric bike with all the bells and whistles. Some of the first items to catch your eye upon entering are the axes; a beautiful array of handcrafted hatchets from leading brands such as Wetterlings and Autine. Knives feature here too, with models from renowned brands, generally hard to find in South Africa, like Benchmade and ESEE on display.
Although you may pick up a common theme of survival and the great outdoors at first glance, browsing further in this veritable candy store reveals gifts for everyday use. Choose from items like Osprey backpacks, New Era Caps, Go-Pros, watches, water bottles and Zippo lighters.
And about that electronic bike, it is surely the showpiece of Just Like Papa. The Stealth B-52 DNM Durable Razorback MT5 hits a top speed of 80 km/h, providing the rider with real-time data and stats such as speed, battery consumption, range estimation and efficiency at a simple glance.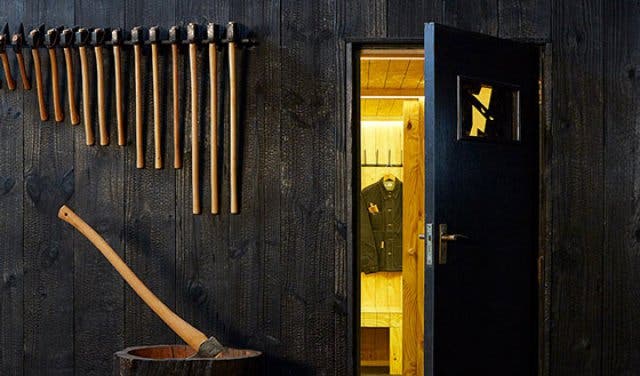 Just Like Papa is also available for venue hire. It's been made to resemble that of the rib-cage of a whale; a unique, aesthetically-pleasing design which lends itself to browsing. Last minute gift shopping just became cool.
----
Check out our 11 ultimate gifts from Just Like Papa.
Looking for a special gift hand-made in Cape Town? Here some special gift ideas crafted in the Mother City.
In the mood for some more retail therapy? Visit these shopping malls around Cape Town.
----
Use our events section for an up-to-date overview of happenings in Cape Town. Also, don't forget to subscribe to our newsletter and if you have a smartphone, add m.capetownmagazine.com to your home screen for quick access on the go!
Follow us on Twitter, like us on Facebook, join our Google+ circle, connect with us on LinkedIn, check out our photos on Instagram and follow our Pinterest boards for updates on what's happening in and around the Mother City!