How to Change Your Life by Owning Your Story
An award-winning analyst will show you how using a Hollywood musical
Change the story of your life in this engaging and powerful workshop, led by award-winning international transactional analyst Trudi Newton, who uses the entertaining musical Into The Woods as a guide.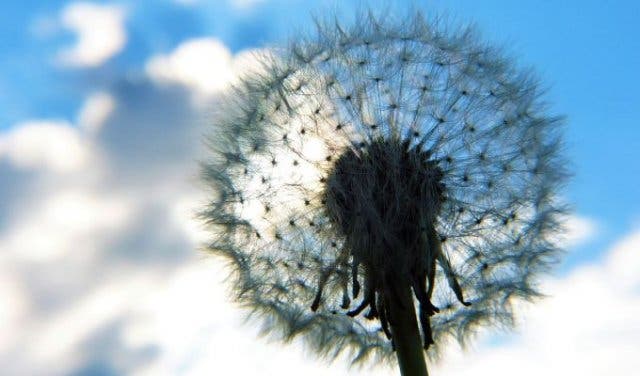 Newton, an International Transactional Analysis (TA) educator and author, looks at Stephen Sondheim's Hollywood fantasy Into The Woods from a Jungian perspective. Each of the main stories links to an aspect of human culture – parents and children, growing up, conflict, relationships and partnerships, care and loss, and the awakening of autonomy and interdependence. As a participant, you'll be able to use these threads to connect your own story of family, personal and cultural scripts and learn how to update, challenge and change any situation.
The two-day workshop takes place on 6 and 7 October in the cosy Jupiter Room at the Novalis Ubuntu Institute in Wynberg.
WATCH: TRUDI'S WEBINAR ON STORIES PART 1


THE POWER OF OWNING YOUR STORY
"As small children, we create our own stories about the world and our place in it in order to explain and give structure to our experience. In doing so we make for ourselves a blueprint of how things are and will be in future," explains Karen Pratt, organiser of the event. "Through understanding this process (known in TA as script formation) we can change our perception of the world and re-write our script, hopefully, to be more positive and beneficial."
Participants will leave with a deeper understanding of the power of stories, our own and our culture's, says Pratt, and how we can retell, rethink, deconstruct and joke about them, and change them.
The workshop is open to anyone who is curious about the endurance and nature of folktales and fairytales, as well as people interested in a thought-provoking experience full of good humour and good company.
WHAT EXACTLY IS TRANSACTIONAL ANALYSIS?
TA is a framework of easily understandable models that describe how we make sense of who we are and how we communicate and show up in our interpersonal engagements. It was originally developed by psychiatrist Eric Berne in the 1950s and 60s and is a powerful developmental tool all around the world.
Its key approach is that everyone is worthy of respect, can have a voice and aspire to change to be uniquely who they choose to be when they are in sync with their values and purpose.
WATCH: TRUDI'S WEBINAR ON STORIES PART 2


MEET YOUR FACILITATOR, TRUDI NEWTON
Trudi Newton is an award-winning educational Training and Supervising Transactional Analyst (TSTA) who works worldwide to facilitate radical approaches to learning, community development and coach supervision. She's also the author of multiple books, such as Supervision and Coaching: Growth and Learning in Professional Practice.
PROGRAMME: FIRST YOU'LL WATCH THE MUSICAL AND THEN...
The first part of each day will include watching parts of Stephen Sondheim's musical, which will form a springboard for the interactive activities and discussions for the rest of each day. Trudi works with what participants bring, offering her frameworks and ideas to support peoples' own process of understanding and change.
WATCH: TRUDI ON THE HEALTH SYSTEM


There'll be morning and afternoon tea breaks with tea, coffee and tea-time snack provided, and an hour for lunch. Attendees are invited to bring food to share for lunch each day and to have a meal together on the Sunday evening at the Banana Jam Cafe in 2nd Ave, Kenilworth (at your own expense).
WATCH: TRUDI ON HER INTEREST AND PASSION FOR TA


ATTENDING INTO THE WOODS: EXPLORING YOUR SCRIPT
Suitable for teenagers and adults, the workshop runs on Sunday, 6 October, 9:30am to 5pm, and Monday, 7 October, 10am to 6pm. The workshop costs R2800 + 15% VAT. Coaches and Mentors of South Africa (COMENSA) and South African Transactional Analysis Association (SATAA) members receive a 20% discount.
To apply for a seat, contact Karen Pratt on info@tamatters.co.za or +27(0)82 450 8331. The workshop can accommodate 20 attendees (there are 12 bookings so far and only eight places remain). There is secure parking off-street at the venue at no charge.
---
If you love musicals and theatrical productions, check out our overview of theatres.
Have a look at our collection of tech workshops.
If you love a good story, try out these ghost stories and features.
---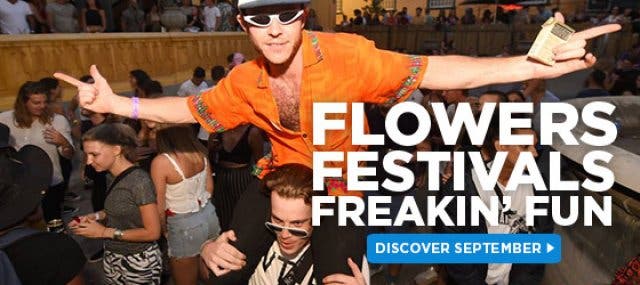 Supercharge your event? Our Events Support Programme gets results. Contact support@capetownmagazine.com or +27 (0)21 565 0415.
Use our events section for an up-to-date overview of what's happening in the city, 'burbs and dorpies. Join our newsletter and get quick access on the go by adding us to your mobile home screen for the ultimate guide to discoveries in Cape Town.

Follow and like us on Twitter ❤ Facebook ❤ LinkedIn ❤ Instagram ❤ Pinterest for updates.