Fun Things For Everyone This Youth Day Long Weekend
Shop for free, learn to salsa for R41 and give a child a smile for R70
Last Update 21 May 2019
Youth Day, on Sunday 16 June 2019, brings a long weekend to South Africa this year because the observation falls on the Monday after. It also happens to be Father's Day on 16 June, plus the weekend marks the start of the winter school holidays. So we've sourced activities galore for young and old, from the suburbs to the townships, to ensure everyone gets to enjoy the mid-month mini break. Get out to Gordon's Bay with the family, or stay in your neighbourhood to braai with friends, join a dance class, do a fun run, shop or enjoy a market.
HASSLE-FREE BRING 'N BRAAI
Brewer's Co-op, the co-operative of 16 brewers, is hosting a bring-and-braai and encourages you to bring friends, kids and your dog. You can put whatever meat you have in the fridge on the coals and bring your own cutlery and crockery. Seating is indoors, so the event will happen, come rain or shine. The fire will be ready between 3pm and 5pm and everyone helps with braaing. There will be 16 beers on tap, and craft cider and gin and tonic, and for R30 corkage you can bring your own wine. There are toys and the Cartoon Channel for kids, who are even allowed to draw on the floor and walls. It's best to make a reservation for big groups.
When: Sunday 16 June 1pm–8pm
Price: Free entry
Where: Brewers Co-op, 135 Albert Road


event | hello@brewers.coop
AFRICAN BEADS, BLANKETS BOOKS, AND TRADITIONAL BEER
Inxwala Slow Market, the African market that happens every second Sunday at Guga S'thebe Arts and Culture centre in Langa, supports entrepreneurs from the township who showcase traditional African methods of creating. There's everything from art to food. Seven Colours Eatery will be serving home-cooked South African meals and Meeting Point will offer Tanzanian cuisine. There will be umqombothi (African beer) on sale. Treat yourself to beaded accessories, woven baskets, handmade soaps, jewellery, crochet, massage, African music and books, too.
When: Sunday 16 June
Price: Free entry
Where: Guga S'thebe, Corner Washington and Church Streets, Langa

event | inxwala@gmail.com, +27(0)818366616
SHOP 'TIL YOU DROP WITHOUT SPENDING A DIME
Bring your quality pre-loved clothing, accessories, shoes and bags to swap at Fashion Exchange Swap Shop. Expect a fun atmosphere of mingling as you browse through goods on rails and tables. There will also be a make-up artist giving touch-ups and advice. The venue offers baked goods and warm beverages for sale. Laverne Turner-Manuel, owner of organising company, The Champagne Life, wants to help you upcycle your clothes at no cost.
When: Saturday 15 June, 12pm–3pm
Price: Free
Where: Grind 4 Truth, 1 Somerset Road, Green Point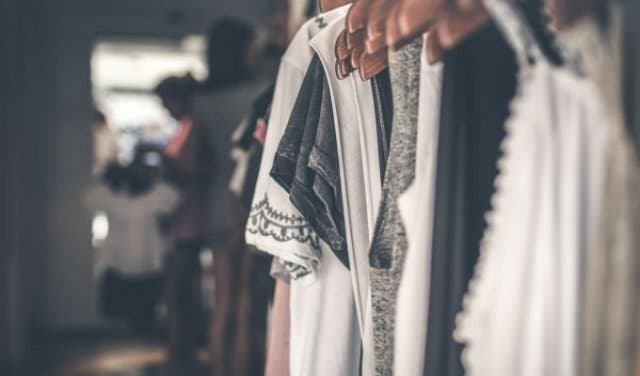 Event | differentlybeautifulcpt@gmail.com, Thechampagnelifeevents@gmail.com
GIVE A CHILD A SMILE
The annual Youth Day Miles for Smiles fun run isn't really about the run. It's about the lives you are going to change – forever. The proceeds from the run go towards paying for 10 facial reconstructions (10 x R5500) through Operation Smile, which provides surgical care to children with a cleft lip or palate. Registration opens at 9am and the 5km fun run kicks off at 10am. There are prizes, custom medals for all finishers, a free buff for all online entries and professional timing (so you get your medical aid points). A photographer will be on hand to capture the memories and every finisher will receive a sports drink. Dogs on a leash are welcome.
When: 9am, 16 June 2019
Price: Casual entries: R70 each; Corporates: R1500 for a team of 20 (max)
Where: NSRI Station 18, Beach Road opposite 6th Avenue, Melkbosstrand


+27(0)83 452 8345 | register online
DO SOMETHING GOOD FOR THE ENVIRONMENT
André Langeveld of the Sunset Beach Homeowners Association is so appalled by plastic pollution that every second week he personally employs two men to clean Sunset Beach, where dogs are allowed to run freely, to keep it clean and appealing for residents, visitors and dogs. He is devoted to keeping our environment clean and also creating job opportunities. Langeveld appeals to everyone to make a habit of picking up any litter from beaches and recycling it. He invites you to join him and his team on Monday 17 June and every second Friday at Sunset Beach i to do a beach clean-up. Bring some rubbish bags, your pooch and help pick up trash. When you're done, stop by the Seattle Coffee Company at the local Ocean Square Shopping Centre for a cuppa.
When: Monday 17 June, 9am to 10:30am
Price: Free
Where: Sunset Beach, Blouberg. Meet at Forata Drive and follow the beach clean-up boards from the Sunset Beach Engen garage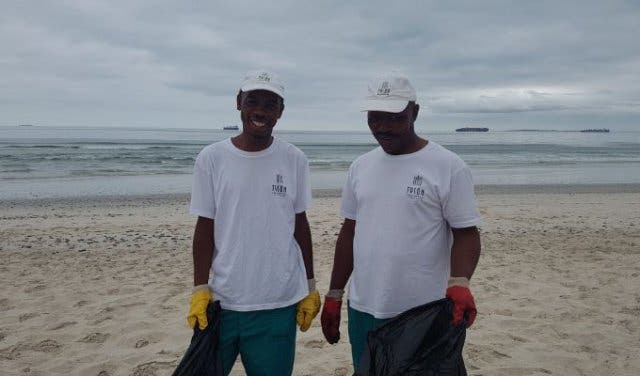 event | teamaa@tysonprop.co.za, +27(0)83 707 7747
LEARN TO DANCE FOR R41 PER CLASS*
Beginner or pro, you can learn to dance at Paradiso Academy (no partner required). And there's no better time to try than on this public holiday, when a salsa class forms part of an existing dance programme (bonus: there's a CapeTownMagazine.com reader offer). The salsa, bachata and kizomba instructors at Paradiso Academy are professional and passionate and the studio is large with wooden floors, mirrored walls, beautiful views, and a bar stocked with water, wine and ciders.
When: Monday 17 June, Beginners: 8:30 pm; Intermediate/Improvers: 7:15pm; Advanced: 6pm
Price: Use the CTMag reference and pay only R100 for a drop-in class; *R500 for the trial period of four weeks for all three styles (12 classes in total, which works out at R41 per class).
Where: 2nd Floor, Buying Service Building, 47 de Villiers Street, Zonnebloem

event | megan@paradisoacademy.co.za, info@paradisoacademy.co.za | +27(0)76 297 6591 | website
ONE NIGHT ONLY OF LEGENDARY ROCK
British rock band Wishbone Ash is known as one of rock's hardest working bands, travelling over 50 000km and performing some 150 gigs a year all over the world. Building up to their 50th anniversary, the band is celebrating its 49th year with a world tour dubbed XLIX (49 in Roman numerals). They will be in South Africa playing some of the classics from their 35 albums to an audience of 500 at the Barnyard Theatre. It's going to be theatre-style and gallery seating and tables. You can order food and drink on the night or before the show date.
When: Friday 14 June 8pm
Price: R295
Where: Cape Town Barnyard, Shop F09 Willowbridge Shopping Centre, 39 Carl Cronje Avenue, Tygervalley, Durbanville

event | +27(0)21 914 8898, willowbridge@barnyardtheatres.co.za
CELEBRATE WINTER
The Winter Wonderland Festival, which happens over two weekends, is the perfect reason to take the whole family out to the Helderberg area to explore. The line-up for the festival, created to attract visitors to Gordon's Bay over the June/July school holidays, as well as raise funds for local charities, is yet to be released, but you can expect entertainment from local Western Cape artists, arts and crafts and various vendors.
When: Friday 14 June: 4pm–11pm; Saturday 15 June: 10am–11pm; Sunday 16 June: 10am–6pm, and likewise on 21–23 June
Price: Preschool age: free; school kids/pensioners: R10; Adults: R20
Where: 33 Beach Road, Gordon's Bay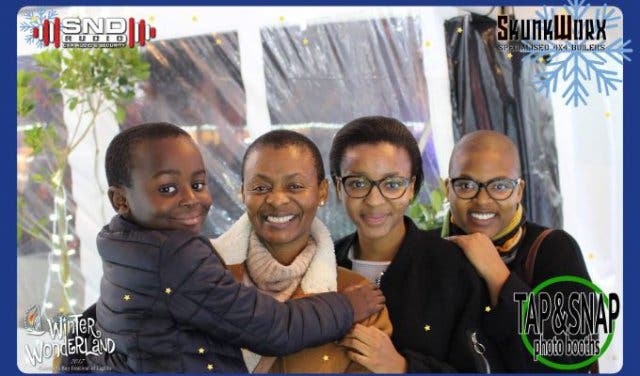 website | theboss@winterwonderland.co.za
---
PLEASE NOTE: All dates, times and prices are subject to change.
---
Learn more about the importance of public holiday Youth Day.
Find out more about Father's Day and Father's Day events.
Take a romantic weekend to get the most out of your long weekend.
Heat up your winter by exploring other exciting June events.
And, if you're looking for more super unique ideas, check out these cool activities you've probably never tried before and our all-new alternative Cape Town bucket list.
---
Supercharge your event? Our Events Support Programme gets results. Contact support@capetownmagazine.com or +27 (0)21 422 2444.
Use our events section for an up-to-date overview of what's happening in the city, 'burbs and dorpies. Join our newsletter and get quick access on the go by adding us to your mobile home screen for the ultimate guide to discoveries in Cape Town.

Follow and like us on Twitter ❤ Facebook ❤ LinkedIn ❤ Instagram ❤ Pinterest for updates.