Fugard Classic "Statements" Extended To 26 October 2019
Catch this stellar performance about forbidden love
It's the story of a forbidden romance between a man of colour and a white woman set in Apartheid South Africa, and although a relationship like theirs was illegal, the couple finds a way to unite and share their deepest longings until a neighbour reports them to the police.
Athol Fugard's powerful, classic play, Statements After An Arrest Under The Immorality Act, which opened on 17 September 2019, has been extended due to the phenomenal response the production has received. It will now be performed Wednesday to Saturdays at The Fugard Studio Theatre until 26 October.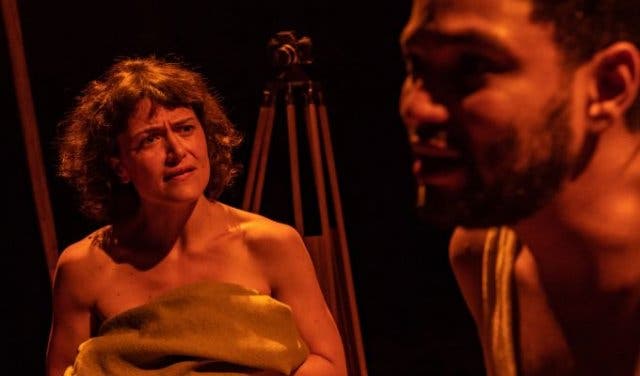 PRAISE FOR THE ACTING AND DIRECTING
"This production is yet another proof of the power of Fugard; where its acting, direction and presentation make it a stand-out as not only a think piece, but a feel piece," writes Lindsay Kruger of BroadwayWorld South Africa in her review. It's received outstanding reviews, and following its debut at the Klein Karoo Nasionale Kunstefees earlier this year, it was nominated for five Kanna Awards.
WHAT IT'S ALL ABOUT
Statements After An Arrest Under The Immorality Act was written in 1972 when relationships across the colour bar were illegal. The two lovers (Errol Philander and Frieda Joubert) meet secretly in the library where the woman works to make love and share their hopes and fears, until a neighbour reports them to the police, who secretly photograph them. The authorities eventually break in and arrest the couple.
The play is a compelling and deeply moving love story in which the physically and emotionally naked lovers expose not only their bodies but also their deepest longings for personal and emotional freedom.
AN OUTSTANDING TEAM
Marlo Minnaar (7de Laan, Santa Gamka, Sara Se Geheim, Boland Moorde) is gripping as Errol Philander, with Liezl de Kock (Piet se Optelgoed, Crazy in Love, Pictures of You, African Gothic) equally captivating as Frieda Joubert.
Produced by Eric Abraham and the Fugard Theatre in partnership with The Klein Karoo Nationale Kunstefees. Director Greg Karvellas has, for the past 15 years, worked as a director, producer and production manager in theatre. Set and lighting design is by Wolf Britz, soundscape is by Charl-Johan Lingenfelder and sound design is by Lingenfelder and David Classen.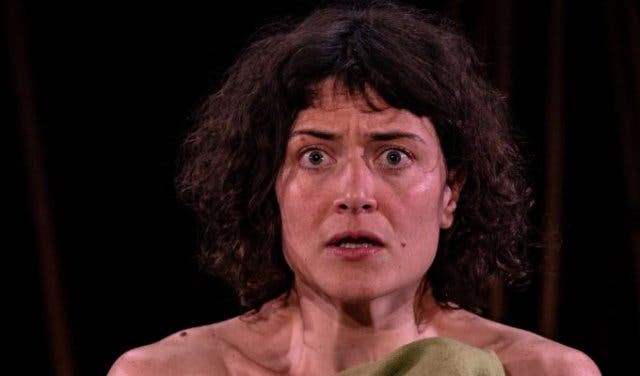 HOMEMADE PIZZAS AND A ROOFTOP BAR
Visit the cosy ground-floor bar for a before- and after-show drinks, snacks and pizzas. If the weather plays along, take in the panoramic city views from The Fugard Theatre's rooftop bar. There is secure parking for a small fee directly opposite The Fugard Theatre in Harrington Square.
BOOK YOUR TICKETS
The production will be performed in The Fugard Studio Theatre on Wednesdays to Saturdays at 8pm, with a Saturday matinee at 3pm.
Tickets from R160 to R220 can be booked through The Fugard Theatre box office on +27 (0)21 461 4554 or through The Fugard Theatre's website at www.TheFugard.com.
Note: There is an age advisory of 16 years (there is full nudity throughout). Latecomers will not be admitted after the start of the performance. There are loud sound effects within the performance.

Photo credit: Claude Barnardo
---
Discover more about the venue, The Fugard Theatre, where you can also watch the award-winning hit, Kinky Boots.
Enjoy a live performance in the city at these theatres in Cape Town.
Indulge in a great meal while watching an entertaining show at these dinner theatres.
---
Use our events section for an up-to-date overview of what's happening in the city, suburbs and dorpies. Join our newsletter and add us to your mobile home screen for the ultimate guide to discoveries in Cape Town.
Follow and like us on Twitter ❤ Facebook ❤ LinkedIn ❤ Instagram ❤ Pinterest for updates.