Discover the Art of Listening At A Sound Exhibition
A free audio exhibition exploring fantasy islands, suits that give you a different identity and channeling messages from entities that cannot speak.
A4 Arts Foundation is a not-for-profit collective that explores and tests the role of art in society. You can see what they're all about at a free audio sensory exhibition, Sounding the Void, Imaging the Orchestra V.1, taking place in their gallery space in Buitenkant Street until 22 August 2019.
Curated by Bhavisha Panchia, the exhibition is an extension of her research and curatorial work, which focused on practices of listening and the politics of sound. She says, "I started from the proposition: how we listen determines what we hear."
WHY VISIT THE EXHIBITION?
Discover a new way of hearing sound/vinyl records as artistic inquiries, not just as music
Experience works by local and international artists
Listen to a selection of records that are not easily available in South Africa
Experience a creative response to hearing the world and its history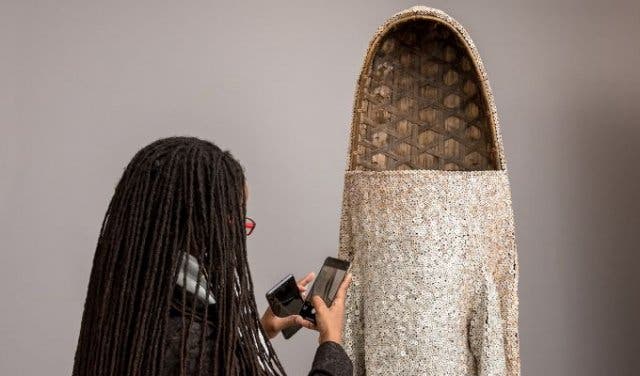 WHAT YOU'LL HEAR
Andrew Pekler's Phantom Islands: A Sonic Atlas, 2018: Explore counterfactual histories from the maritime age, which inspired myths and fantasies of islands that today only exist as cartographic notes.
Vivian Caccuri, Talking Machine 2018: This video piece takes you on a journey through the music recording industry in Brazil, and the impact it had on Brazilian art, music and culture.
Chris Chafe, The 1200-year Climate Podcast (an excerpt), 2018: This video makes climate change audible, using data from CO2 and temperature changes.
Uchronia, 2015: Field Recordings from Alternate Realities: This record by Christopher Kirkly (label: Sahel Sounds) uses samples and field recordings to create an imaginary geography of Bamako, the capital city of Mali.
Nick Cave, Soundsuit, 2012: Protective "suits" allow the wearer to embody a different identity and remind us of the historical and current racial brutality facing black (male) US Americans. Watch to learn more.
Jenna Sutela, nimiia cétiï, 2018: This exhibition uses bacteria and machine learning to channel messages from entities that usually cannot speak. Watch to learn more.
ATTENDING SOUNDING THE VOID
It's free to attend, simply visit the A4 Arts Foundation at 23 Buitenkant Street, District Six, and switch on your ears. Visiting hours are Tues – Fri: 10am–5:30pm; Saturdays: 10am – 2pm. For more information, contact the organisers directly on info@a4arts.org or +27(0)108802595.
GOOD TO KNOW
Public parking is available in the area. There is a parking lot behind the building on Harrington Street.
No eating and drinking is permitted in the exhibition space during gallery hours.
Children can visit and use the equipment with guidance from the exhibition staff.
MORE LISTENING AND LEARNING
On Saturday 10 August 2019, A4 Arts Foundation is hosting a listening session in the exhibition space, and a discussion with the curator and other participants, titled 'Playing it Back'. Contact them directly for times.
Photo Credits: Kyle Morland and Andrew Juries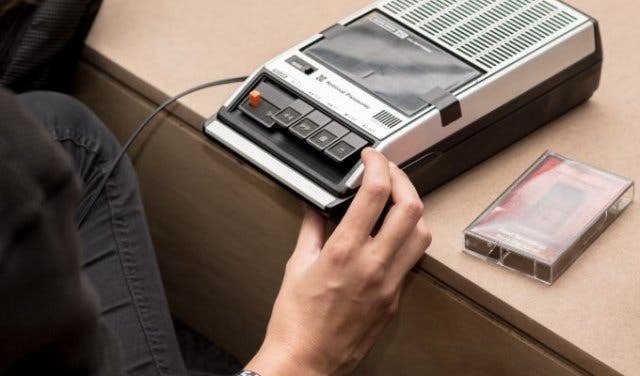 ---
The multi-faceted Sir Prof Zanele Muholi comes to the city at the A4 Arts exhibition.
How many have you checked out of these museums and galleries in Cape Town?
For great coffee and food, visit Ground Art Caffe.
Soothe your soul with the sounds of live music.
---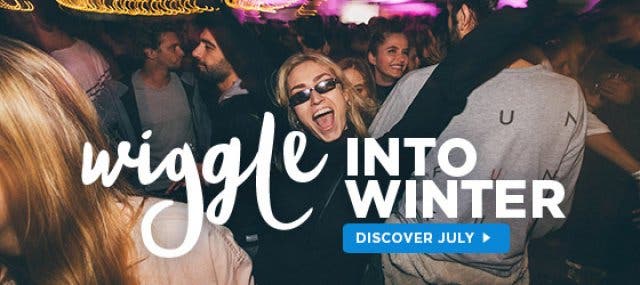 ---
Supercharge your event? Our Events Support Programme gets results. Contact support@capetownmagazine.com or +27 (0)21 422 2444.
Use our events section for an up-to-date overview of what's happening in the city, 'burbs and dorpies. Join our newsletter and get quick access on the go by adding us to your mobile home screen for the ultimate guide to discoveries in Cape Town.

Follow and like us on Twitter ❤ Facebook ❤ LinkedIn ❤ Instagram ❤ Pinterest for updates.