David Kramer Adapts Happy New Year For SA Premiere At The Fugard Theatre
The South African theatre legend has brought another international exciting show to Cape Town
After another roaring success with Langarm, South African icon David Kramer has done it again and brought the hilarious, heart-warming rom-com Happy New Year (a play with songs), adapted and given a true Cape Town twist from David Greig and Gordon McIntyre's Midsummer (a play with songs), to The Fugard Theatre. Internationally acclaimed director and former artistic director of The Tricycle Theatre in London, Nicolas Kent, who brought David Kramer's Kat and the Kings and three more of his shows to London, recently suggested that Midsummer would make a great South African adaptation, hence the collaboration. The show is running until 23 March 2019.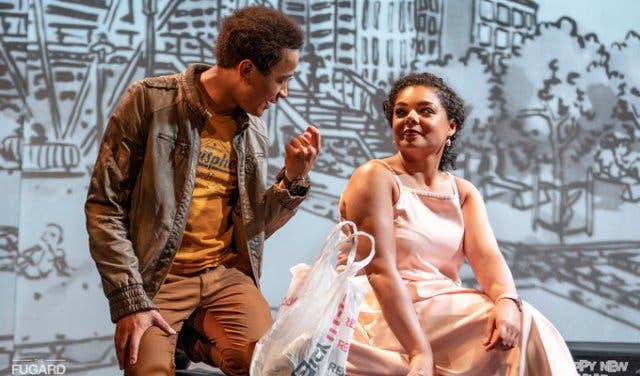 WHO'S TAKING THE STAGE?
The play features just two characters, popular actors Bianca Flanders (Aunty Merle The Musical, The Demon Bride) as Lee-André, and Dean Balie (Blood Brothers, Hamlet) as Dan. They also provide the only musical accompaniment to the songs on guitars kindly lent to them by David Kramer himself.
AN UNLIKELY AFFAIR
It's the story of two disparate and directionless mid-30s characters – a successful divorce lawyer Lee-André and small-time criminal Dan. They meet in a bar one midsummer's night when her married lover cancels their date. Drawn together by loneliness, the mismatched pair end up together in Lee-Andre's bed that night.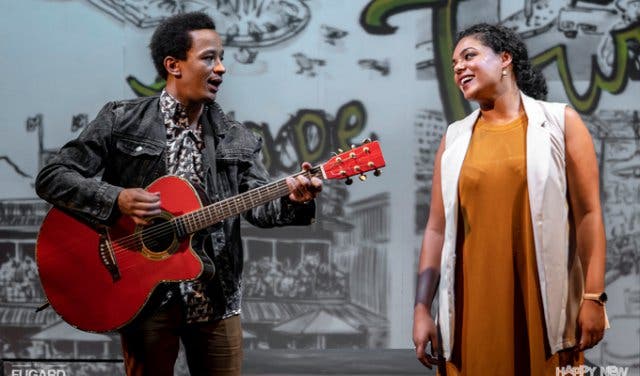 A set of strange circumstances sees them meeting up again, despite their acknowledgement that they are totally unsuited to each other, for a wild weekend of alcohol-infused adventure and abandon, wedding bust-ups, car chases and reckless spending during which they unravel each other's secrets, and discover that they are more alike than they realise and that maybe there are second chances at life and love.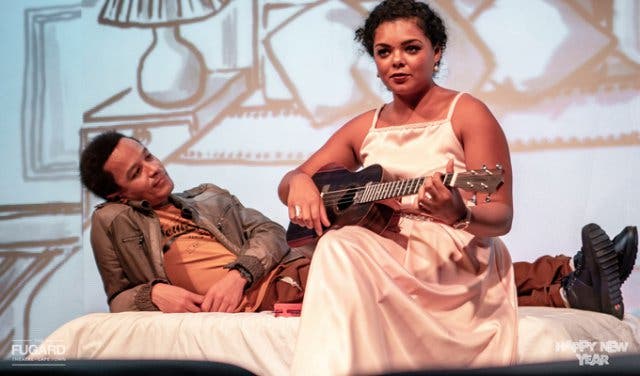 PRAISE FROM THE NEW YORK TIMES
The original production of Midsummer won the Carol Tambor Best of Edinburgh Award at the Edinburgh Festival Fringe and received praises like "an exhilarating theatrical journey, you float out laughing as if you've just swallowed sunshine on a spoon" from The Guardian and "theatrical ingenuity" from The New York Times.
Managing Director of The Fugard Theatre, Daniel Galloway, says that the play is a "delightful and refreshing twist on a rom-com. It is honest, down to earth and deliciously hilarious – a brilliant piece of storytelling with wonderful songs. We are honoured to have South Africa's own David Kramer adapting this universal and musical tale of love, hope and acceptance to resonate more deeply with our local audiences," says Galloway.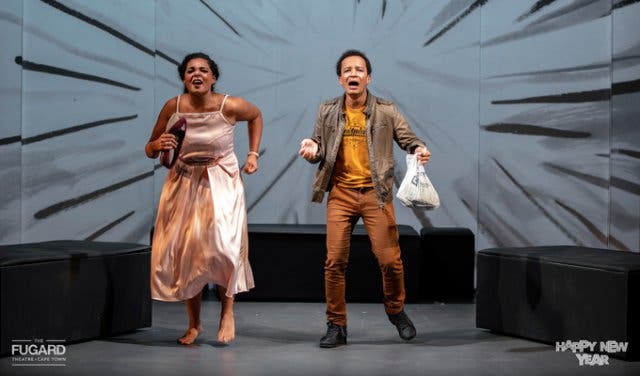 TICKETS TO HAPPY NEW YEAR AT THE FUGARD THEATRE
Ticket prices range from R160pp–R220pp according to seats selected. There is a 20% discount offered to Friends of The Fugard members on Wednesdays to Saturdays, a 15% discount for pensioners and a 10% discount for students. If you'd like to become a Friends of Fugard member, you can sign up at the box office or online for priority booking and great specials. Bookings are done through The Fugard website or on their box office on +27 (0)21 461 4554.
Photographer: Claude Barnardo
---
See what else is on show at The Fugard Theatre.
Catch another one of David Kramer's classics, Langarm.
Never miss a moment of entertainment at these Cape Town theatres.
---
Supercharge your event? Our Events Support Programme gets results. Contact support@capetownmagazine.com or +27 (0)21 422 2444.
Use our events section for an up-to-date overview of what's happening in the city, suburbs and dorpies. Join our newsletter and add us to your mobile home screen for the ultimate guide to discoveries in Cape Town.

Follow and like us on Twitter ❤ Facebook ❤ LinkedIn ❤ Instagram ❤ Pinterest for updates.