Delivery services in Cape Town
Get groceries, frozen meals, fresh fish and even dog food delivered during lockdown
Since the COVID-19 lockdown began, many businesses in Cape Town have had to adapt their services to include a delivery option for essential products. We're allowed out during the lockdown to pick up groceries and other essentials, but if you have the option of delivery - that's even better. Stay home to save lives, and get all the supplies you need to thrive during lockdown.
Desperately missing your fast food fix? Luckily for you, from May 1 when lockdown level 4 begins, restaurants and takeaways will be allowed to open for deliveries only, subject to curfew times.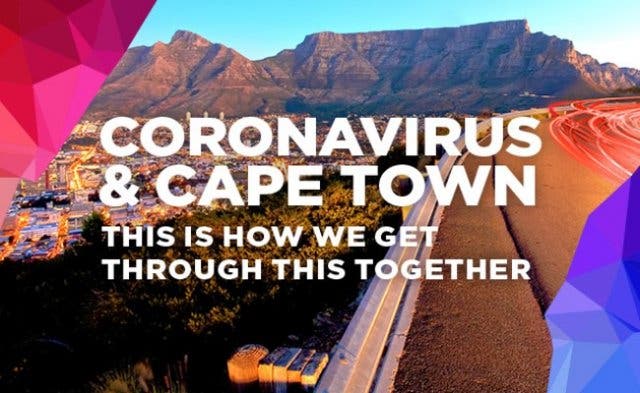 GET FRESH PRODUCE FROM MAJOR CHAIN STORES
OneCart is an app and website that allows you to order items from major chains like Pick 'n Pay, Woolworths, Food Lovers Market, Dischem. It's a convenient option because you can shop from multiple stores through the same app, and get it all delivered in one batch.
Areas: Sea Point, Bakoven, Bantry Bay, Bishopscourt, Camps Bay, Claremont, Clifton, Constantia, Gardens, Green Point, Higgovale, Llandudno, Milnerton, Observatory, Oranjezicht, Sea Point, Woodstock, Tokai, Newlands.
How to order: Visit onecart.co.za or download the app.
Delivery times: Same day (during lockdown - usually under 2 hours)
FRESH ORGANIC PRODUCE IN RONDEBOSCH AND LAKESIDE
Organic Zone is a totally organic local business, and their Lakeside and Rondebosch stores are delivering during lockdown. Get fresh fruits and vegetables, nuts, seeds, legumes, pastas, sauces, teas, coffees, flour, bread, dairy, eggs, whole chickens delivered to your door, as well as cleaning products and pet food.
Areas: Lakeside and Rondebosch
How to order: Email info@organiczone.co.za or call with your grocery list.
Delivery times: Order in the morning, you can get your delivery on the same day. However, if you email in the afternoon, you'll get your order the following day. Orders must be placed before 3pm each day.
FROZEN MEALS, BAKED TREATS, AND FRESH PRODUCE
Raw Catering Co delivers a range of frozen meals like curries, lasagne, cottage pies, and chicken a la king, kids' meals, and vegetarian and vegan frozen meals like pastas, curries and lasagnes. For lockdown, they have partnered with Pie in the Sky bakery to also offer a selection of fresh bread and treats. They're also delivering harvest boxes filled with fresh produce from their farms, including everything from basic salad ingredients to cayenne peppers, finger brinjals and avocados.
Areas: Mowbray, Observatory, Woodstock, Tamboerskloof, Vredehoek, Cape Town CBD, Piket-Bo-Berg, Noordhoek, and Blouberg.
How to order: For the frozen food and bakery deliveries, orders can be made via a Google form. There is a separately kids' meal form.
Delivery times: Orders must be placed before Wednesdayand deliveries will happen on Fridays.
FRESH BREAD AND BAKED GOODS
Loaves by Madame Baker offers an assortment of bread, such as ciabatta, sourdough, seadloaf and rye, as well as bagels and croissants. They also sell aioli, milk, butter, and eggs. You can also buy vouchers for a discounted baking master class once the lockdown has ended. The classes are usually R595 but are now R450. You'll learn how to make sourdough, ciabatta, and rye bread, after lockdown ends.
Areas: On Mondays and Fridays, they deliver to Cape Town, Atlantic Seaboard, Southern Suburbs and Northern Suburbs. On Wednesdays, they deliver only to Cape Town.
How to order: Email info@loaves.co.za or call 081 046 6664.
Delivery times: Order by 12pm for next-day delivery.
GET YOUR CLEANING PRODUCTS DELIVERED TO YOUR DOOR
Sweep South generally operates as a home cleaning service, but times call for innovation. During lockdown, they're only delivering cleaning and personal care products, along with cereals, teas, and coffees. Order washing liquid for your kitchen, bathroom and general living space, laundry powder, bug repellents, shampoos, toothpastes, and babycare products, and food items from Futurelife, Jacobs Coffee, Douwe Egberts, L'OR and Montagu.
Areas: They deliver to all areas in Cape Town. They will only deliver in bulk, so areas will only be serviced when there is a high enough volume to fulfil.
How to order: Products can be purchased online, with a free delivery charge. Visit their online store.
Delivery times: Deliveries will take 2-5 working days, but with the high demand there may be a delay.
DON'T FORGET ABOUT FIDO
The Dog Food App allows you to choose from a range of dog food brands, including Hill's, Eukanuba, Royal Canin, Acana, Field+Forest, Orijen and Vet's Choice. It's one of only a few stores still delivering pet food during this time.
Areas: Most of Cape Town
How to order: Download the Dog Food App.
Delivery times: Same day delivery (there may be slight delays during lockdown)
STOCK YOUR PANTRY AND GRAB FRESH HERBS
Cool Bananas the Vegologist usually supplies the restaurant industry, but has opened their warehouse to the public for lockdown. They deliver fruit, vegetables, herbs, grains, dairy, dry pantry products like canned beans, soups, pastas and more. They also stock a range of juices and bottled water.
Areas: All areas of Cape Town
How to order: Order online from www.cool-bananas.co.za. They offer free delivery for purchases over R300.
Delivery times: They offer next-day delivery.
FRESH SEAFOOD TO YOUR DOOR
ABALOBI is an app that connects small-scale local fishers with buyers looking for quality fresh fish. It's in support of small-scale fisheries that are particularly fragile during this lockdown period. Stock varies according to what's been caught, but you can be sure it's always fresh and that your money is supporting a good cause.
Areas: They deliver to the CBD and Southern Suburbs, with an expanded route on the way.
How to order: You have to download and register on the ABALOBI Marketplace app.
Delivery times: 24-48 hours
ORGANIC VEGGIES AND ECO-FRIENDLY HOUSEHOLD GOODS
The Greenhouse Grocer stocks a whole range of vegetables and vegetable boxes that you can buy on availability. They also sell pantry items, bread, toiletries and eco-friendly household goods. All their goods are organic and they only buy produce from local farmers.
Areas: Kenilworth and surrounding areas, as well as the CBD.
How to order: Email sarah@greenhousegrocer.co.za or michael@greenhousegrocer.co.za to place an order.
Delivery times: Orders must be placed before 12pm for next-day delivery. Delivery days are Tuesday to Friday.
STOCK UP FOR A LOCKDOWN BRAAI
If you're braai-ing more than usual during the lockdown, Buy Fresh will help supply everything from coal and firelighters to all kinds of meats like lamb, steak, chicken, and boerewors. They also supply fish, dairy products, spices, coffees, teas, frozen meals, dips, tapas, breads and bagels.
Areas: Daily deliveries are available in Cape Town, Milnerton, Hout Bay, Bellville and Bloubergstrand. Weekly deliveries are available in Fish Hoek, Kommetjie, Noordhoek, Paarl, Somerset West, Simon's Town, Stellenbosch and the surrounding suburbs.
How to order: For daily deliveries, order before 10am Monday-Saturday for same-day delivery. For weekly deliveries, orders must be placed before the end of Thursday for Saturday delivery.
---
STAY UP TO DATE ON ALL THINGS CORONAVIRUS-RELATED
The situation is ever-changing and our team is committed to bringing you all the latest updates on COVID-19 in Cape Town. Stay up to date with what the lockdown means for you and check out our daily lockdown diaries. Find out which public facilities are closed and get notified when they reopen. Read about the governmental restrictions on liquor sales. Find out how you can support small businesses during these challenging times.
PLUS: YOU CAN STILL LIVE A LITTLE
You might have cancelled many plans, but there's still plenty to do to keep yourself entertained this weekend. Use this social distancing period to work on your cooking skills with our homely, classic Cape Town recipes. If you're a parent, try one of the many things to do with kids while in lockdown. 7 simple, fun and not too messy recipes to make with your kids in lockdown. Learn how to make cheap meals anyone can make.