New: Fast And Healthy Plant-powered Food
Quick-service 100% plant-powered food that's air-fried and guilt-free
The spacious and modern light and bright Bamboo Plant Power caters to grab 'n go customers, but comfortable seating, collections of hanging plants and pendant lights, and a cheeky neon sign invite groups to sit down and linger longer. Log into the Wi-Fi and grab something to drink at the coffee, smoothie and juice bar as you check out the plant-powered menu.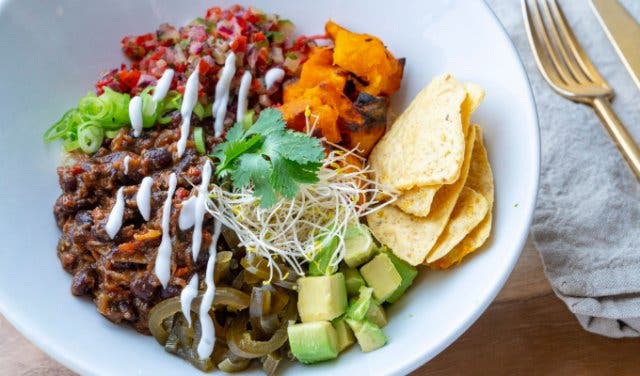 "We want our food to energise and revitalise and also make a difference to you and our planet. It's about health and conscious eating," says co-owner Sebastien Alexanderson. Along with partners Daniel Heyns and Candice Chemaly, the trio conceptualised Bamboo Plant Power during a journey to North America when they realised how plant-based food has revolutionised eating habits.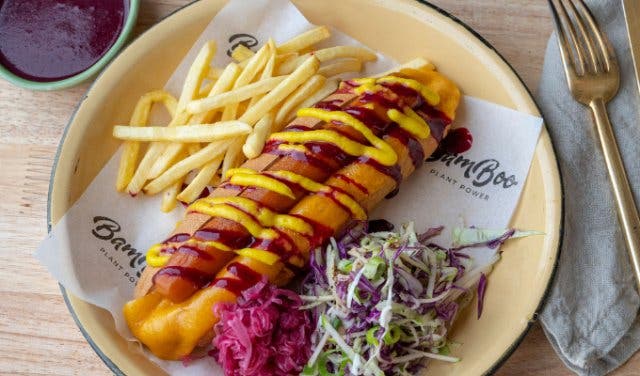 THIS BAMBOO WILL BE THE FIRST OF MANY
Chef Daniel Heyns brings his special magic and passion for cooking and experience to head up the kitchen and train the Bamboo team. As head chef at Source Food (specialists in food advertising and marketing), his clients ranged from Sol Kerzner and Louis Vuitton to independent eateries and large-scale corporate models. He was also instrumental in starting El Burro and has worked for Madame Zingara, among others.
At Bamboo, he says, he'll ensure tip-top quality food, and plans to roll out more branches of this health-conscious eatery.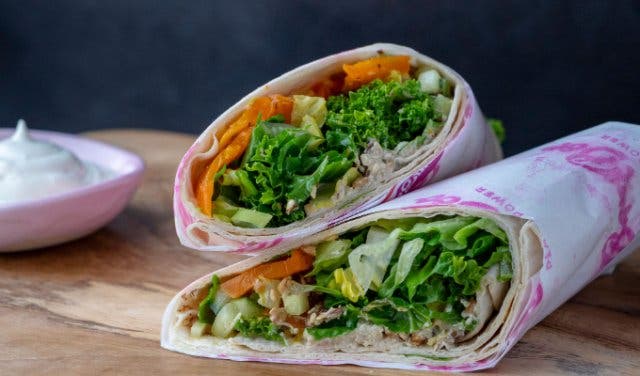 IT'S GRAB-AND-GO OR SELF SERVICE
The food at Bamboo Plant Power is made in-house daily and is 100% plant-based, using seasonal and locally sourced ingredients wherever possible. Food is air-fried and free of meat, dairy, egg, cholesterol, added preservatives and/or artificial flavours. In an additional nod to the environment, all grab 'n go packaging is compostable.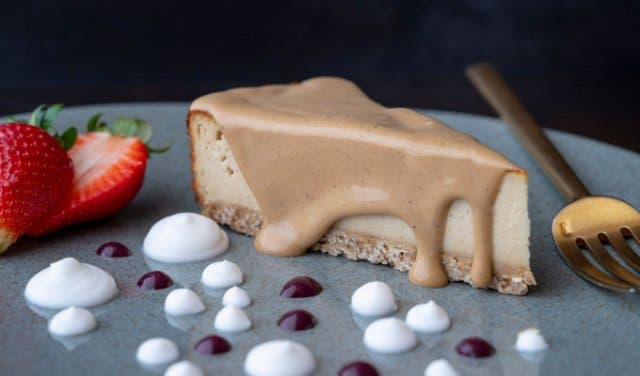 THESE VEGAN DISHES SOUND DELICIOUS
Here's a peek at the menu: the Egg & Cheeze Muffin is made with chickpeas and beet ketchup, and is the perfect solution for those who don't eat regular eggs. Then there's the Carrot Dog: close your eyes and you'd think it's the real thing, but it's really a smoked BBQ carrot hot dog with all the trimmings – probiotic sauerkraut mustard and sweet-potato air fries.
The Lox Muffin is a spin on a salmon muffin with carrots and cashew cream cheese. The Pulled Mushroom Burger is slow-cooked BBQ oyster mushrooms with a pulled-pork texture, served on a gluten-free or normal bun. The Calamari and Slaw is made of crumbed king oyster mushroom rings, air fries, tartare sauce and slaw, and the Mac 'n Cheese is gluten-free penne pasta, sweet-potato cheese sauce, cashew parmesan and sprouts.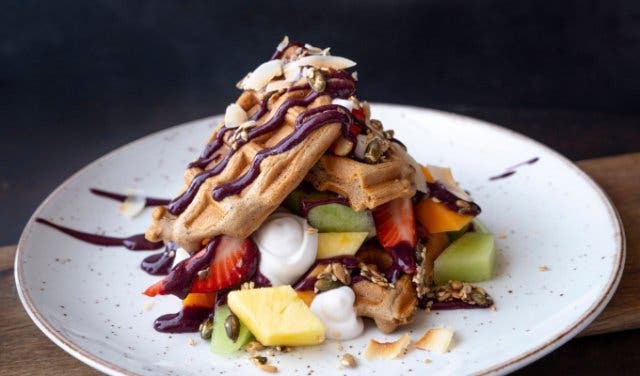 There are good options for children including smoothies, toasted sandwiches, mac 'n cheese, calamari, the Carrot Dog and desserts. Sweet treats include baked caramel cheesecake with salted caramel in an oat-and-coconut crust, or baked-pumpkin-and-sweet-potato pie with oat-and-coconut crumble. (Menu items are priced at R45–R125 with sides from R25.)
BAMBOO EATERY
Address: 210 Loop Street, Cape Town
Contact: +27(0)62 969 5566
Hours: Monday–Saturday 8am–9pm; Sunday 10am–5pm
---
ABOUT #CapeTownMagNew:
#CapeTownMagNew discovers exciting new places in and around Cape Town and the Western Cape. We celebrate entrepreneurship and we tell their unique stories.
Follow #CapeTownMagNew on Twitter and Facebook for the latest updates or read more here about new places in Cape Town.
PLUS: NOMINATE A FRIEND'S NEW BUSINESS
You never forget the people who supported you when you first started out. That's why we're giving you the chance to nominate your family member or friend's new business to win R60 000's worth of activations. Just click to fill out a form (less than a minute) to nominate a new business.
---
Which is your favourite of these vegetarian and vegan restaurants and healthy eateries?
If you're in the winelands, check out some vegan and vegetarian restaurants in Stellenbosch.
For a taste of vegetarian and vegan Ethiopian meals, try Addis in Cape.
---
Use our events section for an up-to-date overview of what's happening in the city, 'burbs and dorpies. Join our newsletter and get quick access on the go by adding us to your mobile home screen for the ultimate guide to discoveries in Cape Town.

Follow and like us on Twitter ❤ Facebook ❤ LinkedIn ❤ Instagram ❤ Pinterest for updates.