City Cafe Is Easy, Affordable And Open 365 Days A Year
2 floors, 2 balconies, 2 vibes. DJs, fireplace, hookah pipes, big screens, beer, buffet, and German food
"There's something for everybody," says Cafe Extrablatt's owner Guido Dierschke, from the youngsters who come to party on the weekends, to the guy taking his granny for tea and cake. That should give some idea of the range of menu and experience that this Green Point restaurant has to offer. And it's true: during the day it's a great meeting spot, in the evening, the vibe steps up a notch or ten.
Cafe Extrablatt is a franchise in Germany, and Dierschke brought it to the city in 2011. The building, close to Cape Town Stadium, has two floors with a variety of seating options that can accommodate larger gregarious groups, to small nooks for more intimate meetings. Plus, did we mention the big screens for watching sport?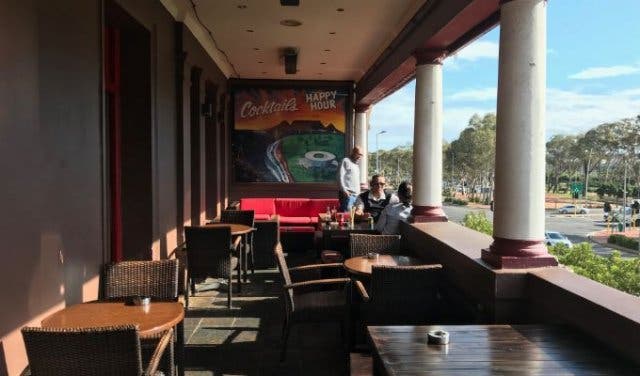 IT'S A GREAT PUB FOR WATCHING SOCCER OR RUGBY
Any big sporting event, with a preference for soccer (but rugby too) will be screened on the projector screen and four TV screens across both levels of the cafe. The venue can show two different games at the same time, but only one sound at a time. Also, Cafe Extrablatt is one of the only places in Cape Town where you can watch the Fußball Spiele of the German football league, the Bundesliga.
It's a vibey venue to watch any game. In summer, when the afternoon sun pours in, the awnings can be drawn to provide shade, and in the evenings, there's an upstairs fireplace and standing gas heaters, if necessary.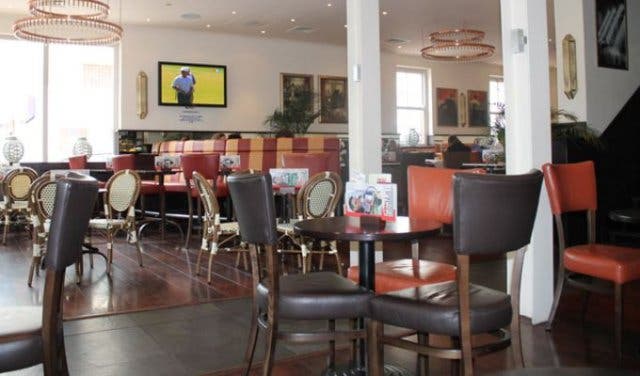 EAT OUT: THERE ARE BUFFETS AND HAPPY HOURS
If your crew is big and some friends are particular about what they eat, this is the restaurant to choose. Firstly, the kitchen is open from morning till 12am. Secondly, there's an extensive breakfast and brunch buffet on weekends (plus a la carte options including new frittatas, pancakes, smoothie bowls and health bowls). Read more about the wholesome buffet breakfast and Sunday brunch with the buffet at Cafe Extrablatt. Thirdly, the menu has everything from pasta, grills, soups and salads, to German dishes, think "schweinshaxe mit sauerkraut und bratkartoffeln" (R172.90), a plate filled with roasted pork hock, fried potato with onion and bacon, and imported fermented cabbage relish.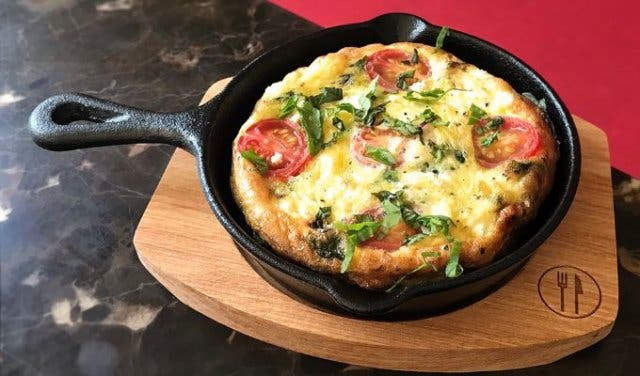 Cafe Extrablatt also has a range of specials to choose from, such as Monday Madness when you can get two pizzas for R129 from 5pm to midnight, or Wacky Wednesday when you pay for one burger but get two. Then there's Happy Hour, which actually lasts three hours every week night (5pm to 8pm, Monday to Friday).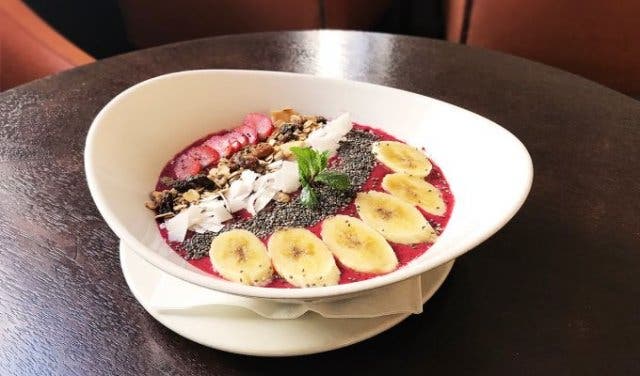 FROM COCKTAILS TO COFFEE, THIS BAR HAS IT ALL
Fruity, Caribbean, creamy and classic cocktails and mocktails are available here, and there's an excellent wine list too. Regular and craft beer is available on tap so you can pick up a cold weiss, such as Erdinger. Coffee beans by Hausbrandt are imported, and churning in the granita machine is the imported Cremosi, a frozen coffee drink that is thick, creamy and delicious (R34).
Hookah pipes and VIP pipes are available for rent (R95–R250), with tobacco flavours such as mojito and "Red Bull" and premium coconut coals (R50 for extra) imported from the Emirates. Pick up an English-language or German-language newspaper (such as Süddeutsche Zeitung) while you smoke, or just enjoy the view over Cape Town Stadium. Unlimited Wi-Fi is freely available, so you could do some work or catch up on e-mails over a drink. There's an ATM on-site, as well as a cigarette machine.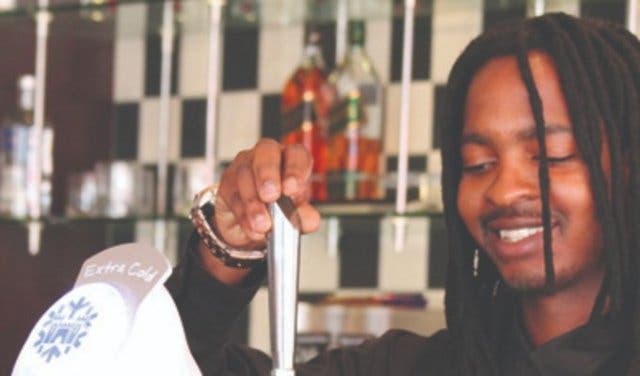 PARTIES, PUBLIC HOLIDAYS: YOU'RE COVERED
On Friday and Saturday nights, the crowd livens up as DJ Mark or DJ Ashley spin hip hop and house music tunes.

Thinking ahead? What better way to recover from 31 December than to start New Year's Day with a wholesome buffet. The buffet is available on Christmas Day and all other public holidays from 9am to 2pm, and the regular menu is also usually available until 12 midnight on public holidays.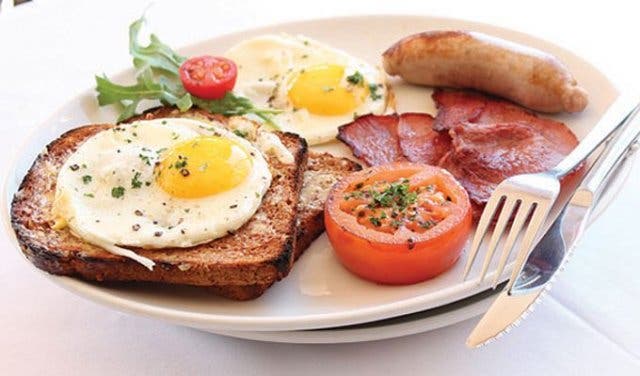 IT'S ENVIRONMENTALLY CONSCIOUS AND KIDS ARE WELCOME
Cafe Extrablatt has biodegradable straws and toothpicks that are not wrapped in plastic. Health-conscious guests will be pleased with the new healthy menu items such as smoothie bowls and health bowls.
The children's corner, set against a colourful mural, offers toys and books, and mini Picasso's can grab some chalk and decorate the blackboard. Another bonus is that the venue is wheelchair accessible, with a restroom on the ground level.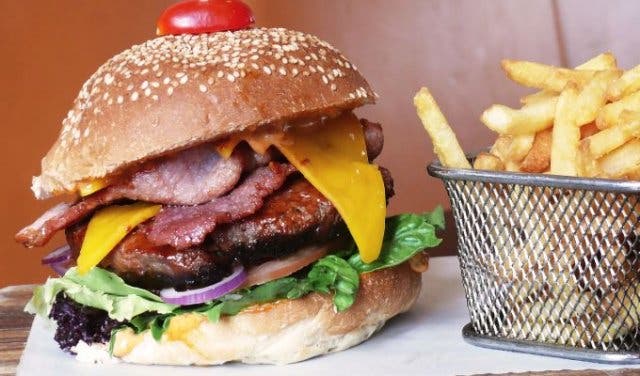 For similar flavour with a different taste, check out Cafe Extrablatt's sister restaurants, Robin Hood in Kloof Street.
---
Free beer, kassler, eisbein and lederhosen at Wilderer First Fridays.
Oktoberfest (and German Christmas market) in Hermanus for the whole family at Hermanus German Festival.
Kick-off your visit with happy hour specials in Cape Town.
Enjoy the game with fellow sports lovers at these places to watch soccer and places to watch rugby.
Fill your plate at these buffet restaurants in Cape Town.
Celebrate your special day with family and friends at these birthday party places.
---
Use our events section for an up-to-date overview of what's happening in the city, 'burbs and dorpies. Join our newsletter and get quick access on the go by adding us to your mobile home screen for the ultimate guide to discoveries in Cape Town.

Follow and like us on Twitter ❤ Facebook ❤ LinkedIn ❤ Instagram ❤ Pinterest for updates.
Enjoy decadent treats without compromising your health at Sea Point's newest spot – Guiltless Protein Bakery.