These Winter Specials Will Make The Season Work Hard For You
Bonus: being social is easier on your pocket right now
Last Updated: 21 August 2019
Winter is almost over; the winter specials aren't though. Now's the time to take note of what's on offer and get more for your going-out buck. Here's a buffet of offers that'll serve you and your friends well. We're not only talking food (although access to some of Cape Town's best restaurants for less is one of the great benefits of winter), we're also talking events, experiences and more. Keep reading.
GOT A FUNCTION COMING UP? BOOK NOW FOR FREE COCKTAILS
Until 31 August 2019
Looking for a venue to host an end-of-year company function or even a 21st birthday party? Piers Place is is a rooftop function venue with amazing views and a warm and attractive set up. Besides the great view/spectacular location/etc, another incentive is that if you're inviting fifty people or more, each guest will receive a complimentary entry cocktail from function bar-hire service SIP Exclusive. Book your event before August 31 to take advantage of this special offer from Pier Place.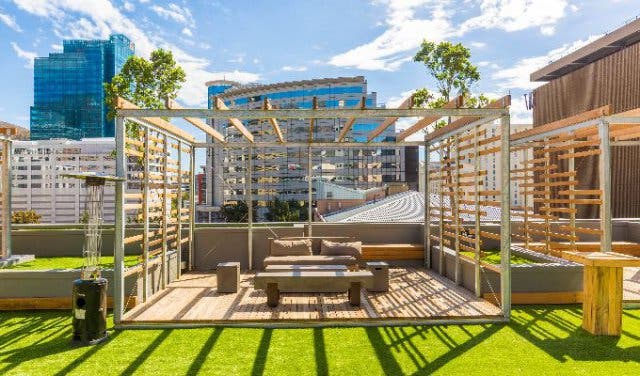 Pier Place | 31 Heerengracht Street | Foreshore | +27 (0)82 574 6747 | kat@aria.co.za

#SUSHISOGOOD MONDAYS AT SOTANO IN BREE STREET
If you love sushi, Monday is the day to head over to Sotano on Bree Street for its amazing deal – half-priced sushi served with Pongrácz sparkling wine. What we love about this deal is that it's not squeezed into a tiny little window of impossible-to-achieve time, it runs from 12pm to 10pm. That's generous. But don't fret if you can't make that time either, the restaurant also offers half-price sushi at lunch, Tuesday to Saturday, 12pm to 3pm. Book a table right now.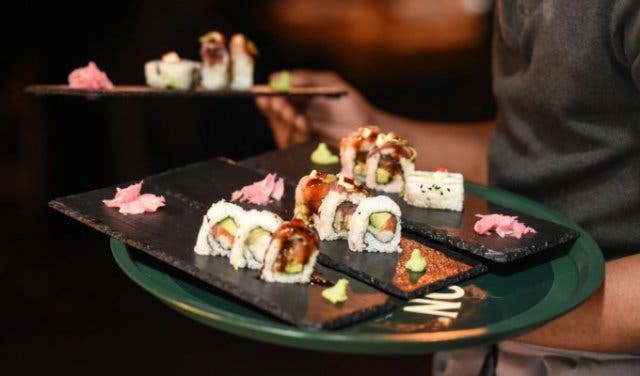 199 Bree St | Cape Town City Centre | bookings@sotano.co.za | +27 (0)21 422 0567
LOLA'S HALF-PRICED BREAKFAST
Head to Lola's on Long Street for its half-priced breakfast hash special: R60 for a potato hash, pepper-and-onion sofrito, cheddar, sour cream, and bacon and a fried egg. Breakfast comes with orange juice or a short coffee. Just want the coffee? No worries, you can order an Americano, cappuccino or flat white for only R16 at the bistro - you'll see an arty crowd gather at Lola's.


228 Long Street | +27(0)21 423 0885 | hello@lolas.co.za

LIVE MUSIC AT BELUGA
Even in winter, Wednesday is still downhill to the weekend, which means it's a happy day. Start the descent with live music by resident band Radiophonia, a group of experienced musicians who do excellent covers (they do great corporate gigs). The show starts at 6:30pm, so get to the weekend faster with Beluga.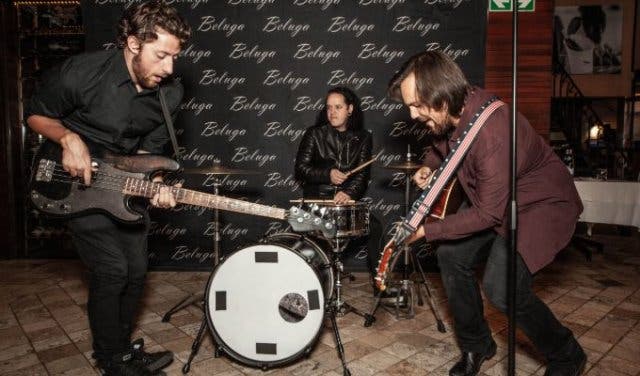 The Foundry | 70 Prestwich Street | De Waterkant Cape Town | +27 (0)21 418 2948 | info@beluga.co.za
(TAKE THE) CHILL OUT ON SUNDAYS AT CHICHA!
Unwind and warm you soul on Sundays with tapas, wine and the smooth tunes of a live jazz band. While you're relaxing you can sample six local wines from farms such as Bouchard Finlayson and Chamonix Wine Farm, all selected by Chef Julian Gabriel at the cost of R150. It's intimate and cosy and there are also great winter dishes like confit duck leg cassoulet with dhania lamb sausage, and Cape Malay-style chicken and prawn ravioli at Chicha! Wine And Tapas Bar.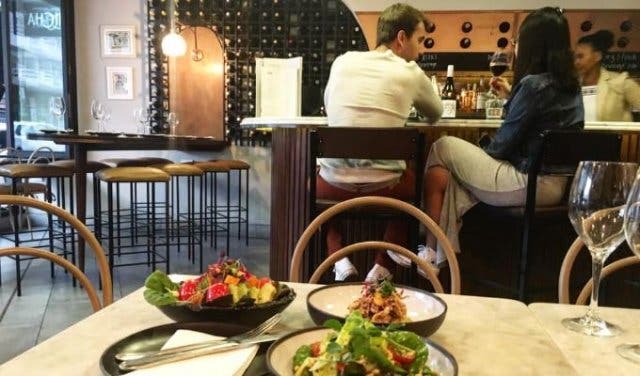 La Rhone Building | 77 Regent Rd | Sea Point | +27 (0)87 470 0014 | info@chichact.co.za
SCORE WITH A BASKET OF GOODIES AT DALE'S BLACK ANGUS
This bar-basket special gives the option of a three- or four-item special. Fill your basket with anything from calamari to riblets, chicken or beef satay, samoosas, poppers, crumbed mushrooms and cheeseballs (no doubling up allowed, please). It's good value.
Cost: R70 (three items), R90 (four items)


Shop15 | The Paddocks | Racecourse Road | Milnerton | +27 (0)21 551 7709

SEAFOOD LOVERS' HEAVEN AT BLOWFISH
Consider yourself a seafood afficianado? Then you'll love these all-week-long seafood specials, such as a platter of fish, calamari, mussels and prawns on Mondays, or calamari-and-prawns combo on Thursday for just R99. There's also half-price sushi on Wednesdays and Sundays, and if you want the best of both worlds, you can get surf and turf, that's steak and prawns on Tuesday for R99. There's also an all-week oysters-and-bubbly special (R129) at Table View's Blowfish Restaurant.
Cost: R99 - R129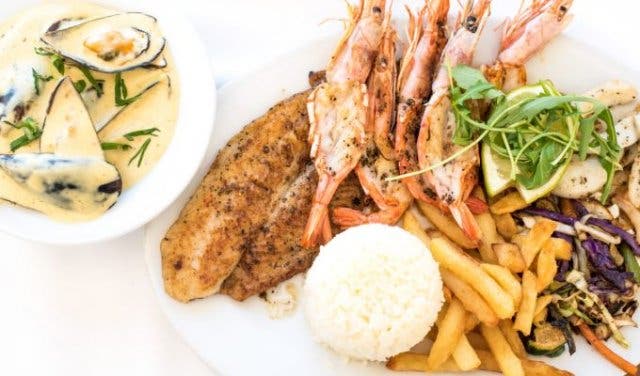 1 Marine Drive | Tableview | +27 (0)21 556 5464 | info@blowfishrestaurant.co.za

MAX OUT ON COCKTAILS IN THE SIDEWALK CAFÉ'S HAPPY HOUR
It's happy hour every day from 4pm to 6pm and again from 10pm until closing time. Get two for one on selected cocktails and beers and pay R10 for an espresso, flat white or Americano. There's also a lunchtime happy hour mid-week from 12pm to 5pm, when you'll get a free 330ml Zingara Lager with any main meal special you order at The Sidewalk Cafe.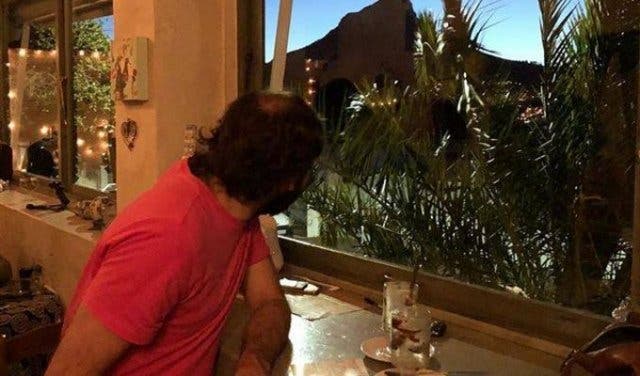 33 Derry Street | Vredehoek | 021 461 2839 | sidewalk@madamezingara.com

JOIN THE BOMBAY BICYCLE CLUB
There's two-for-one ribs on Monday and Saturday plus burger night on Wednesday with a R130 special on a burger and beer. There's also steak knife night where you get a free beer with every meat special order. It's all gone wild at the Bombay Bicycle Club.


158 Kloof Street | Gardens | +27 (0)21 423 6805 | bombay@madamezingara.com

TWO-FOR-ONE AT CAFE MANHATTAN
It's time to feast with a different special every day for the duration of winter. Mondays are burger days with two for one specials on house burgers. Tuesday and Wednesday are for double pasta and wine at R150 per couple. Thursdays have two for one ribs and weekends are for fish and chips. It's also happy hour every night with two-for-one on selected cocktails and beer plus R10 for selected hot beverages. It's all doubling up at Cafe Manhattan.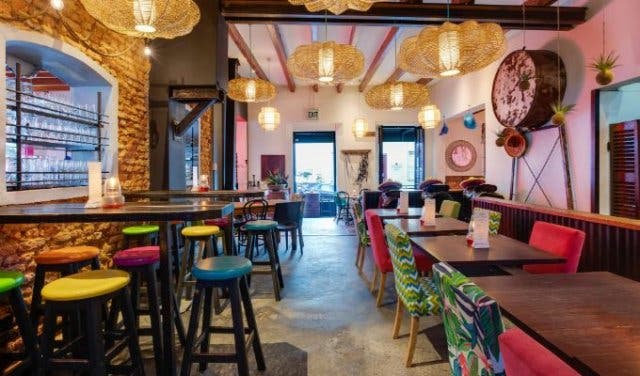 74 Waterkant Street | De Waterkant | +27 (0)21 421 6666 | manhattan@madamezingara.com

CAFE PARADISO LUNCH TIME SPECIALS
Get a hearty lunch on weekdays at Cafe Paradiso with a two-course option at R170pp and a three-course option for R195pp. There's plenty to choose from, including grilled Patagonian calamari, classic bolognaise, alfredo with fetuccini, lemon meringue and paradise tiramisu. Stay cosy and make lunch something special at Cafe Paradiso.


110 Kloof St | Gardens | +27 (0)21 422 0403 | cafeparadiso@madamezingara.com

TAKE THE SCHLEP OUT OF SUNDAY LUNCH
Making Sunday lunch can be a chore when the weather's cold and all you want to do is stay under the covers. Well now you can sleep in because there's a pot roast and dessert waiting for you and your partner at Knife Restaurant.
Cost: R395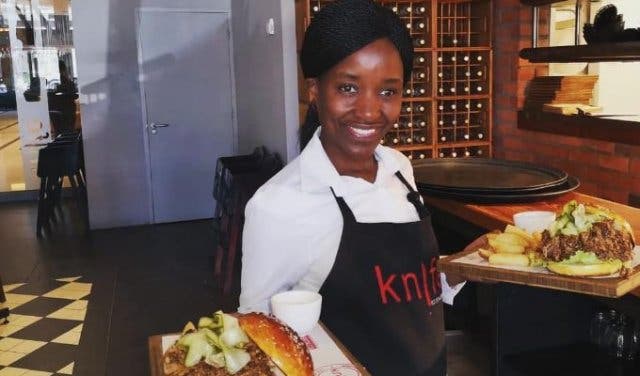 The Crystal Towers | Cnr Century Boulevard & Rialto Road | Century City | +27 (0)21 551 5000 | info@knife-restaurants.co.za

WINE FOR CLOTHES & MORE AT JORDAN
Get two-for-one deals on a five-course meal every Thursday and Friday at R995 per couple, or get any main on the menu plus a glass of wine for lunch on weekdays for R200.
If you need a getaway, book a stay in a luxury suite that comes with a 5-course meal, a bottle of wine to enjoy in your suite, a wine pairing experience and breakfast the next morning at the Bakery at Jordan. All of this for R3545 per couple sharing, and you can add a day for R2445. Plus you can score a bottle of wine for your old clothes if you bring them through anytime before the end of August. Any of this tickle your fancy? Well then make a plan to get to Jordan Wine Estate.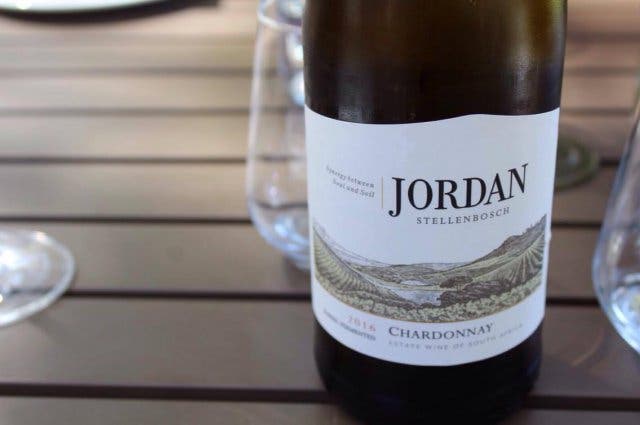 Jordan Wine Estate | Stellenbosch Kloof Road | Stellenbosch | +27 (0)21 881 3441

241 AT HOUSE OF H
It's all about meat at 112 loop street. It's two-for-one on the famous 800g beef ribs on Monday, while Tuesday is steak night with a 500g rump steak with chips and salad for R280. The famed rooftop bar is open from Wednesday to Saturdays with drinks, snack foods, heaters to keep out the winter chills and awesome tunes. Get to the city centre for House Of H winter specials.


112 Loop Street | Cape Town | +27 (0)76 699 6146 | info@houseofh.co.za

NEXT-LEVEL DINING AT TJING TJING MOMIJI
Until 31 August
Tjing Tjing Momiji is offering its unmissable full Japanese kaiseki experience at a reduced price from Thursday to Saturday evenings.
Kaiseki, Japan's precursor to the modern degustation menu, is about celebrating and respecting season and place, structure, technique and above all, striving for balance. Momiji stays true to the formal structure and flow of the traditional kaiseki menu, while embracing local and seasonal ingredients. A passion for modern Japanese culture and cuisine coupled with the chefs' creativity and personalities result in a unique and playful multi-course menu. An optional drinks pairing or an extensive wine, spirits and cocktail list is available as well.
Cost: R595 (Normal price R795)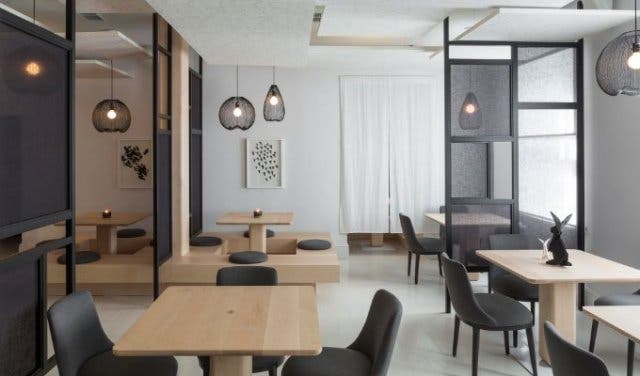 Tjing Tjing House | 165 Longmarket Street | +27 (0)21 4224920 | info@tjingtjing.co.za

CAMPING IN WINTER ISN'T A BAD IDEA…
Not when you're staying in a luxury tent with a lounge, family table, fireplace and a comfy couch. What's more awesome is that for winter, you can get four tents for the price of three. Make Elgin your winter getaway and bring your bike because you'll be right by Paul Cluver and Oak Valley when you're Cherry Glamping.
Cost: R2000 per tent (R6000 for four) for one night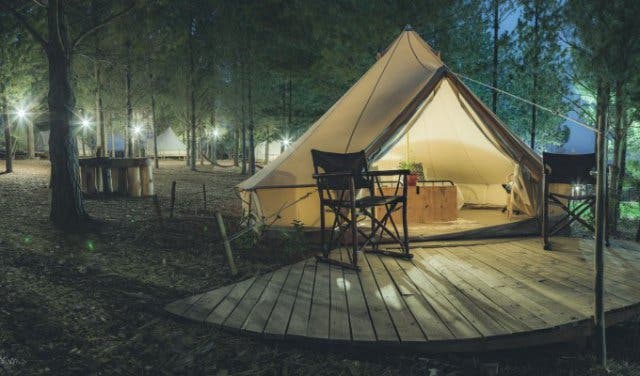 Groenrug Estate | N2 | Grabouw | +27 (0)82 788 9837 | info@cherryglamping.co.za

LAUGHABLE SPECIALS
What's better than a good laugh? Good eats and drinks while doing it. At the Cape Town Comedy Club they're doing Pizza Night on Sundays along with their R50 pints and half price entry. There's also a midweek madness special on Wednesday and Thursday where entry is R50. If that's not enough, the club has a new partnership with the Naked Grouse called #NakedInvasion.
Cost: R50-R60 (selected days and shows)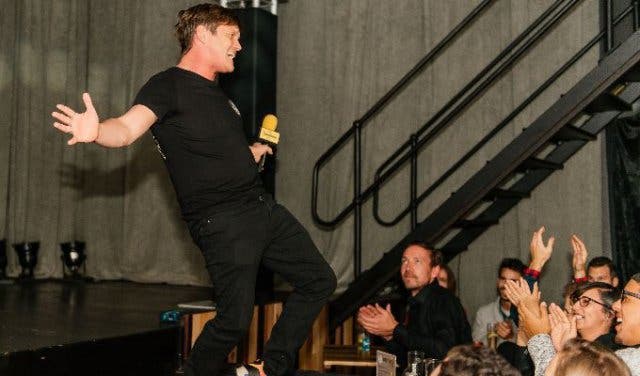 The Pumphouse at the V&A Waterfront | +27 (0)79 495 3989 | info@capetowncomedy.com

DISCOUNTED STAY AND FREE BREAKFAST
Until 30 September
The AC Hotel by Marriott Cape Town always promises a new way to stay. Now they're making it really worthwhile to stay in winter with a super special offer. Get 15% off if you're a non-loyalty member and 25% off if you are a Marriot Bonvoy member, to stay in simplistic sophistication – you'll get complimentary breakfast too.
Cost: booking dependent, check their website for price details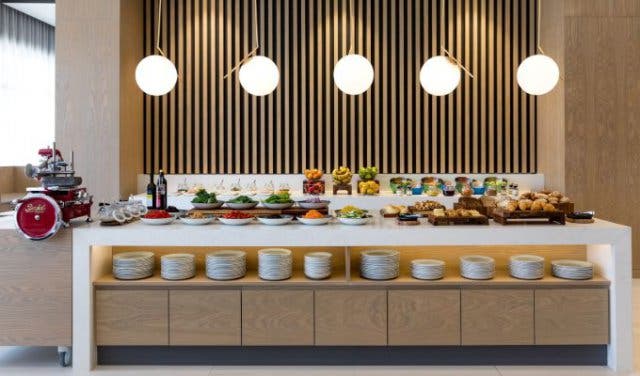 Dockrail Road | Foreshore | +27 (0)21 137 1100 | acbm.cptar.reservations@marriott.com

BIRTHDAY FUN
Until 31 August
Just because it's cold and rainy on your child's birthday doesn't mean you can't do anything with them. Take them to The Shred Skatepark for a day of indoor skating fun. During winter they're giving the birthday boy or girl a free hot chocolate and parents a free coffee (or hot chocolate if that's your vibe). Plus you can chill in the private birthday room while the kids have their fun to some great music.
Cost: Between R1500 and R4500 (birthday packages for 10 children) for package details visit their birthday specials.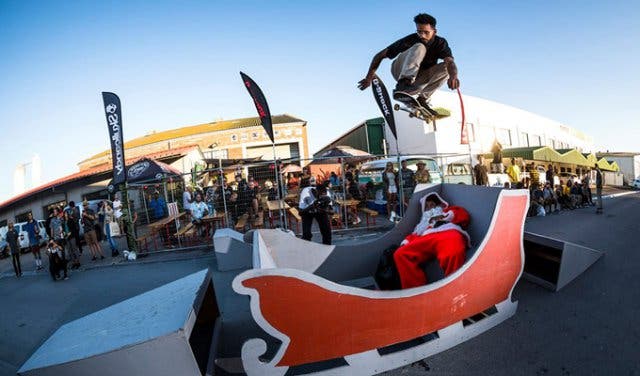 68 Auckland Street | Paarden Eiland | +27 (0)21 510 2918 | jack@theshred.co.za

LIONS, TIGERS AND A FREE GLASS OF PORT
Until 31 August
Game drives are fun, but when the weather turns cold it's uncomfortable being in an open trailer. Vredenheim Animal Farm has a simple solution to this, they're offering a free glass of warming port when you join them on a game drive to see their range of antelope, including a rare golden wildebeest. They're also offering 20% off to see the lions and tigers in their Big Cats Park, every Wednesday until 31 August.
Cost: Game drive is R225 for adults and R170 for kids (no port for them). Big Cat entry is R60 for adults and R40 for kids (less 20% discount).


Baden Powell Drive | Stellenbosch | +27 (0)60 387 5593 | carli@vredenheimanimalfarm.co.za

FREE AMUSE-BOUCHE
Until September
Aubergine Restaurant believes in doing special things. This is why they're offering an array of great dishes, in two or three courses, all winter long. From starters such as pressed Iberian pork terrine and pickled wild mushroom vinaigrette to mains like beef shin croquette with potato mash, cabbage, cumin and pomegranate. Desserts range from caramelised pear to glazed raspberry mousse and to top it all off, you get an amuse-bouche on the house. What's that? It's a bite-sized hors d'oeuvre that could be anything the chef chooses. Like the amuse-bouche, the winter menu at Aubergine Restaurant is subject to change, so it's best to keep an eye on their online winter menu for any changes.
Cost: R305 (2-course), R415 (3-course)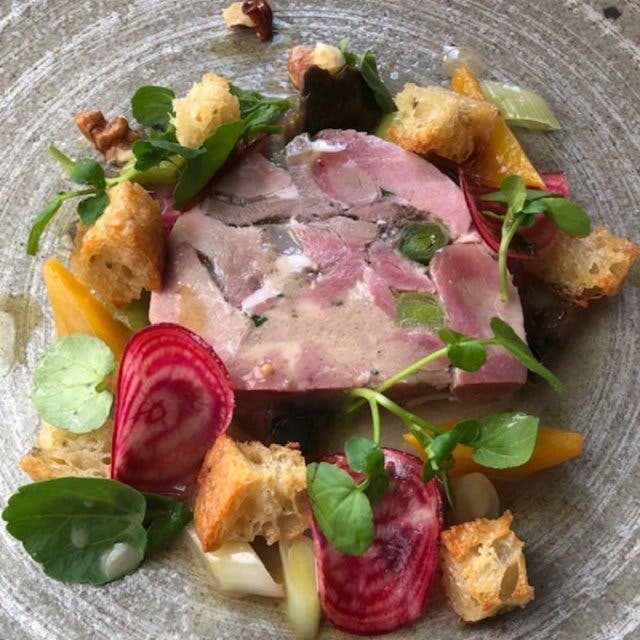 39 Barnet Street | Gardens | +27 (0)21 465 4909 | info@aubergine.co.za
MEAL SPECIALS AND MINI COFFEE CEREMONIES
1 June - 31 August (Wednesdays only)
There's a piece of Ethiopia in the massive CBD and it's colourful, vibrant, friendly and best of all, unique. On Wednesdays in winter, Addis in Cape is offering a 25% discount on their vegan or mixed lunch platter menu, made with home-prepared spices flown in straight out of the Ethiopian capital, Addis Ababa. You also get to experience a traditional mini coffee ceremony with freshly ground Ethiopian coffee served in a traditional coffee pot at Addis In Cape.
Cost: R95 (normal price R125)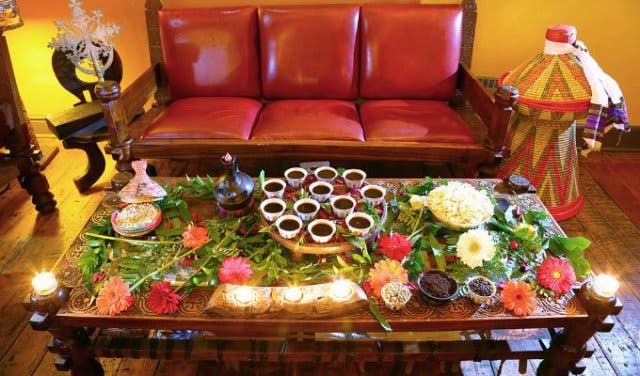 41 Church Street | CBD | +27 (0)21 424 5722 | celebrate@addisincape.co.za
EXTRA-SPECIAL TEA TIME
Until 31 August
Winter makes tea-time something to savour and the good folks at Royaltea are planning to keep you warm for less this chilly season. Take your pick from a selection of their hot drinks including cheese tea, bubble tea plus choco earl and get a 20% discount on them all winter long. Visit any Royaltea store for options and prices.
Cost: 20% off the price of your chosen beverage.


Royaltea | Lifestyle On Kloof | 50 Kloof Street | Cape Town | www.royalteasa.co.za
HEARTY WINELANDS LUNCH
Until 31 August
Franschhoek is beautiful no matter the season, so head out to the wine route town and enjoy a three-course lunch with a bottomless bubbly option. Meals include starters like Saldanha Bay oysters, mains like braised lamb roti and desserts that include vanilla panna cotta. The special runs from Monday to Sunday at Protégé restaurant.
Cost: R275 (any three-course meal), R75pp (extra course), R195 (bottomless bubbly)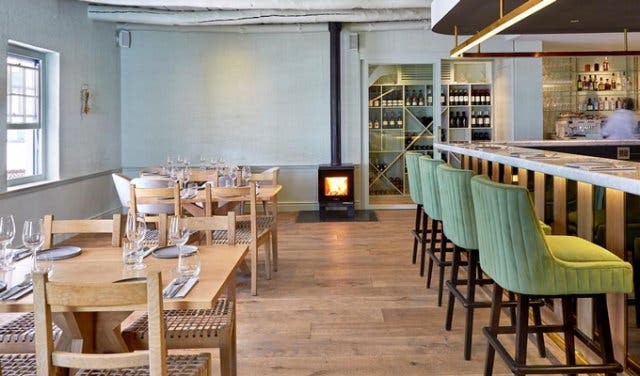 18 Huguenot Road | Franschhoek | +27(0)21 224 0801 | reservations@protegerestaurant.co.za | Book Online


AWARD-WORTHY LUNCH
Until 31 August
Experience lunch at a globally-renowned restaurant that's among the best in the world. La Petite Colombe in Franschoek is offering a winter lunch special with fresh West Coast oysters, yellowfin tuna, beef fillet and Gonedsa Boerenkaas on the menu, among many other delights. You also get a wine pairing option, vegetarian menu and for R100 extra, you can meet the chefs.
Cost: R450pp, R835 with a wine pairing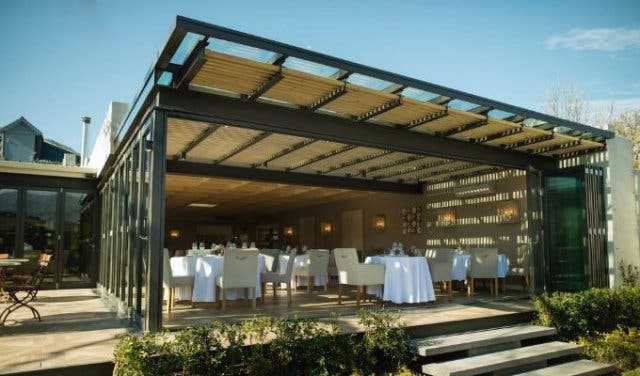 Huguenot Road | Franschhoek | +27 (0) 21 202 3395

5-COURSE SUNDAY LUNCH
Until 31 August
Crispy pork belly, hearty casseroles, soups, grilled trout and curried wheat salad. These are just some of the dishes you can expect from this Overberg restaurant's five-course Sunday special. With views of the valley and a fireplace for cold days, you can get cosy when the temperatures drop at Gabrielskloof Restaurant.
Cost: R385pp, R450pp with wine (Sunday Special)


R43 Bot River | 028 284 9865 | info@gabrielskloof.co.za
NATURAL HOT SPRINGS
The natural hot springs at Goudini Spa self-catering resort in Rawsonville make this the perfect winter destination. Water slide, trampolines, miniature golf, hiking trails, birding, horse riding, tennis, volleyball, snooker, pool and a games arcade make it fun for the whole family. The winter special allows you to book for three nights and get the fourth night free for all types of accommodation at Goudini Spa.
Note: The Slanghoek Villas each have a fireplace in the lounge
Price: R820–R2760 per night (buy three get one free)
Availability: 14 June – 7 July 2019
To do close by: Visit the Badsberg Winery for a wine and photo pairing. Each of the eight wines is paired with a story and a photo of the surrounding area taken by photographer Hansen Preuss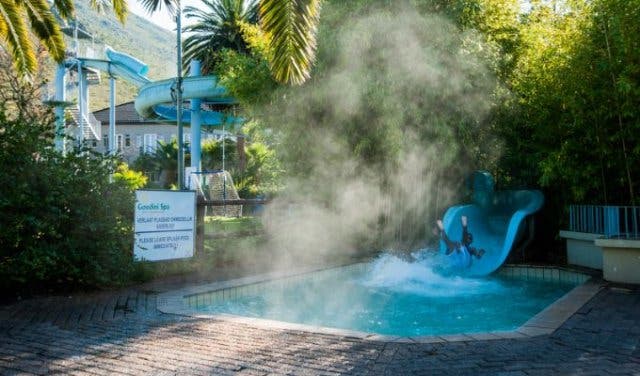 Wyzersdrift Road, Rawsonville | +27(0)23 349 8100, goudini@atkv.org.za, website
---
Customise private yoga classes or ask an instructor to come to your workplace with The Om Revolution yoga. The group classes are weather dependent and you can get the latest schedule online for outdoor yoga in Cape Town.

Come for dinner and listen to the Alvin Dyers Trio, or better yet bring your own instrument and jam with them at the Cape Town Comedy Club Jazz Jam Sessions.
Here's how to make an authentic Cape Malay Breyani recipe.
Sticky, succulent spare ribs, and as much of it you can eat at Knife Restaurant's Wednesday rib special.
Discover a Tuesday treat to share with a friend at Royaltea's awesome tea special.
Discover one of the most unique and quintessentially Capetonian restaurants, plus excellent food at the Monday burger special at Moyo Eden on The Bay. Plus: Unlock R25 draughts and R39 cocktails at Moyo's Friday drinks specials.
Check out the ever-changing R50 Wednesday lunch special at House of H. Also check out the 2-for-1 after-work specials at Roast & Co. There's all-you-can-eat pasta Wednesday dinner special at RBG Grill & Bar in the Foreshore.
Experience one of the most popular spots on the Garden Route in sophisticated luxury and home-feel comfort at aha The Rex Hotel.
The winter specials don't stop here. Check out these sweet deals on accommodation specials, Snuggle up at these restaurants with fireplaces this winter. And here's more reason why Cape Town is a great place to visit in winter.
Also check out the South Africa Black Friday specials.
Have a meal or glass of wine on the shaded terrace at Devonvale Golf and Wine Estate.

Get SA food with an international flair at The 41 in Camps Bay. And they have live music every Thursday.
---
Use our events section for an up-to-date overview of what's happening in the city, suburbs and dorpies. Join our newsletter and add us to your mobile home screen for the ultimate guide to discoveries in Cape Town.
Follow and like us on Twitter ❤ Facebook ❤ LinkedIn ❤ Instagram ❤ Pinterest for updates.