Melissa's: From Humble Beginnings to a Household Name
Comfort food + cosy atmosphere = complete peace of mind
Started as a passion project 21 years ago, Melissa's The Food Shop, has grown from strength to insurmountable strength and earned its place in our hearts, on our tables and within our kitchens. This charming cafe and delicatessen continues to serve up healthy, hearty, and ethically-conscious food.
"We never had a plan," co-founder and original chef Melissa van Hoogstraten begins, "it (Melissa's) was just a little shop to keep me busy, doing the things I enjoy. When everything I'd made for the day was sold out I'd close the shop, go home and, I suppose, be a good housewife," she shared. From humble beginnings; a daily offering of homemade crunchies rusks, snoek and chicken liver pate, to becoming a household name; boasting 18 stores nationwide- including a food shop in Mthatha (Eastern Cape) and two stores in Johannesburg, Melissa and her husband, Mark, have put in the work to make Melissa's The Food Shop the well-known brand it is today.
Melissa's Cafe
Like walking into the pantry at your ouma's farm house; you can have it all. Either pop past for a warm cuppa Joe and a quick snack or treat yourself to a generous meal. A menu packed with classics and old time favourites; you're bound to find something to suit your budget and belly. Their orange, date and cinnamon muffins are a steal at R26 each. Enjoy a guilt-free wheat-free brownie for only R24. If you're in the mood for something more filling try the Aubergine Parmigiano - a personal favourite which will only cost you R70 for a bighearted portion. Their Minestrone soup, ideal for chilly weather, which comes with cheese and toast will set you back R65. If, in the unlikely event, you can't find anything that whets your appetite on the menu, there is a wholesome harvest table that is sure to offer something you'll enjoy. Melissa's also has an impressive selection of raw juices and refreshing smoothies for only R36 and R32 respectively. This rustic delicatessen has an assortment of meaty and vegetarian sandwiches, wraps and egg dishes all made with the freshest seasonal ingredients, for your enjoyment. There's so much to choose from! And if you find you can't get enough of the deliciousness this eatery caters you can purchase some food goods to take home and enjoy.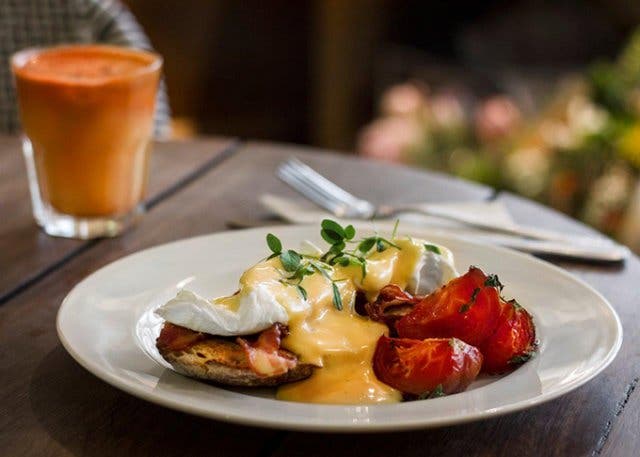 Melissa's Products
Chocolate chip cookies, a handful of homemade sauces. Vanilla-scented candles and unique salad servers. Trinkets for the bedroom, the kitchen and garden; these are a few of my favourite things. In true Maria von Trapp style Melissa has perfectly curated a food (and lifestyle) shop for the tasteful home maker. There are hampers available for purchase that would make the perfect gift for a colleague, friend or family member. The Melissa's Posh Braai hamper costs R425 and includes crispy biltong, sweet chilli sauce, rosemary and rock salt chips, a meat rub and Kasundi, which is a spicy indian condiment. The Melissa's Time Out hamper is the perfect indulgence for R345. Honeycomb, chocolate coated nougat, vanilla fudge, heart-shaped meringues and vanilla butter cookies would treat someone looking to cocoon and binge all weekend long. There is enough on offer to treat both yourself and your loved one and all products can be purchased either in-store on via their website Melissas.co.za.
Mantra Cafe
Melissa's has recently opened a tapas-style restaurant on the picturesque Camps Bay strip; Victoria Road. Housed in a chic glass building, you are treated to panoramic views of the beach and the Atlantic Seaboard. Mantra Cafe offers a contemporary whilst comfortable dining experience. So you can enjoy an intimate dinner in a romantic setting, feasting on a selection of tuna ceviche, beef carpaccio and fresh calamari. This is also an ideal place to enjoy a couple rounds of cocktails (you HAVE to try the Grapefruit Mimosa, we can't get enough of it) as the sun sets below the spectacular horizon.
Melissa's Mantra Cafe is open for breakfast service, lunch and dinner so you can dine in style any time of the day.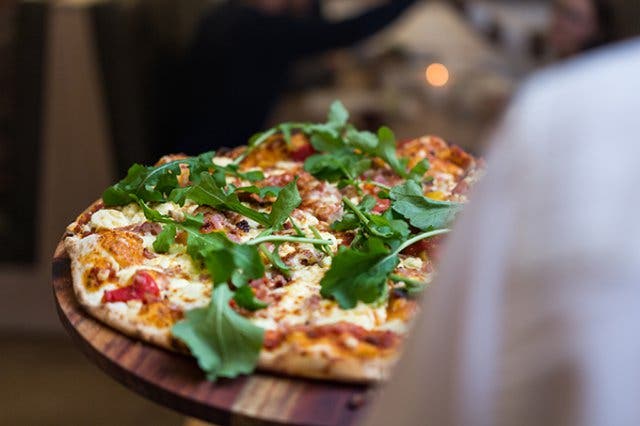 We love: Mantra Cafe. The eatery oozes elegance and swankiness. It's perfectly located on Cape Town's trendiest street so you can party well into the early hours of the morning, at one of the chic bars or nightclubs on Victoria Road, after lining your stomach with a delicious Melissa's meal.
Tip: Melissa's The Food Shop is incredibly popular, all 13 of the restaurants in the Western Cape are always full. To avoid waiting disappointment, or up to twenty minutes to be seated, be sure to call ahead and book a table. Go onto their website to find the closest store to you, their contact details are found there too.
The Bill: Hot beverages are priced between R20 and R28 at Melissa's and from R20 to R30 at Mantra Cafe. Sweet treats range between R18 and R46 at Melissa's and between R45 and R65 at Mantra Cafe. If you're wanting to tuck into a heart meal at Melissa's you can expect to pay up to R92, while a meal at Mantra Cafe will set you back anything between R75 and R225
Opening Hours: Monday-Friday: 7am- 7pm. Saturday 8am- 7pm. Sunday 8am- 6pm
94 Kloof Street | City Centre | Cape Town | +27 (0)21 424 5540
Words by Inga Sibiya
---
New Place: On the Blouberg beachfront, for affordable prices and delicious food, bring your family to Our Place.
Read about other hot coffee shops in Cape Town in the dedicated café section of our site. If you're looking for the perfect place to enjoy a mimosa and scrambled eggs, check out the best places to brunch.
---
Check out our events section for an up-to-date overview of happenings in Cape Town. Also, don't forget to subscribe to our newsletter.
Follow us on Twitter, like us on Facebook, join our Google+ circle, connect with us on LinkedIn, check out our photos on Instagram and follow our Pinterest boards for updates on what's happening in and around the Mother City!