15 Inner-City Discoveries You Need To Make
You don't need to go far – or spend much money or time – to experience these local gems in the city on a Saturday morning
Got a few hours to kill in town and looking for something new to do? How about a Friday lunch braai in the Bo-Kaap for R32? Or Saturday story-time with the kids at a beloved bookstore (where you can get a coffee for R14)? Maybe a free city walking tour?
There's also a space show in a new digital dome, a supercars cafe, a new inner city skate park, a complimentary diamond tour, and loads more.
Here's our selection – curated and tested by the CapeTownMagazine.com team – of must-do quick and affordable inner-city discoveries.
(Another way to discover these gems? Book your car in at Barons Cape Town VW for a Saturday service and immediately receive the magazine with fun Saturday things to do. And on Saturday, instead of sitting around waiting for your car, hop into the courtesy VW up! and go have some fun in the city. Come back a few hours later and your serviced car will be ready for you.)
COFFEE BREAK & SUPERCARS
The slick Archive coffee shop in Gardens overlooks a showroom and workshop filled with beauties like Ferraris, Lamborghinis and McClarens. If you inquire with the barista, you can get a private – and free – tour of the premises at The Archive.
Cost: From R22 for coffee, sandwiches from R45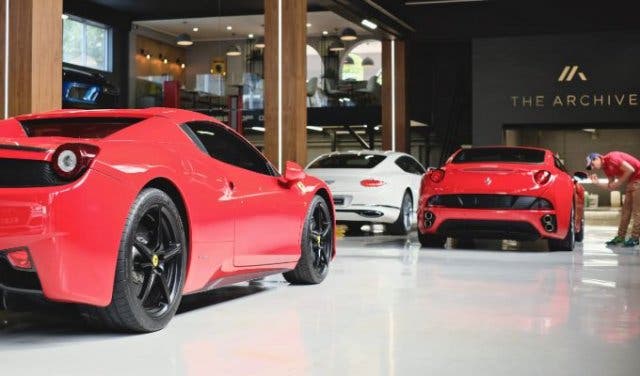 The Archive | 20 Wesley Street | Gardens | +27 21 812 0450
BREAKFAST AT CAPE TOWN'S FIRST 100% HALAAL BOOTLEGGER
Don't miss Bootlegger's most popular breakfast dish – smashed avo and hummus, two poached eggs and paprika on toast. This branch has its own coffee roastery and roasters who are happy to chat about all things coffee at the Bootlegger in Three-Anchor Bay.
Cost: R47–R89 for breakfast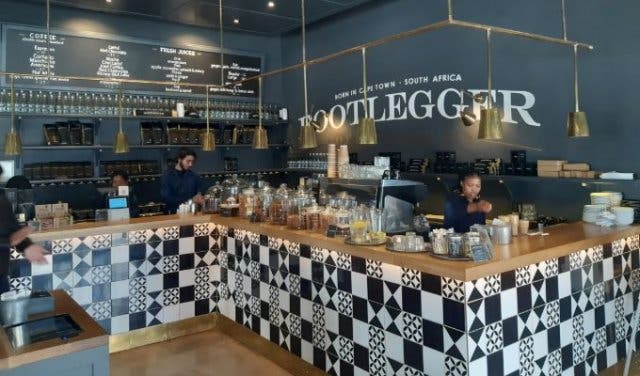 Corner Camberwell & Main Road | 257 Main Rd | Three Anchor Bay I +27 21 201 7275
TEAS SO DECADENT THEY COULD BE DESSERT
Ever tried bubble tea? What about matcha tea topped with a cheese foam or real fruit and chocolate? Sourced from China, Japan and India, and with zero artificial flavouring, these teas are something special and can be found at Royaltea.
Cost: Bubble teas from R45, cheese teas from R50 and Fruitea from R55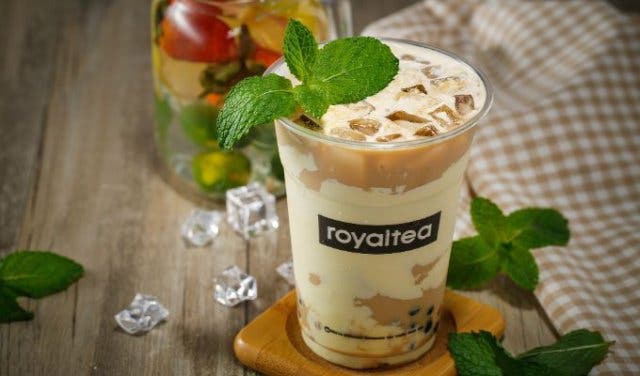 50 Kloof Street | Gardens | +27 84 539 3604
FREE CITY WALKING TOUR
Be a tourist in your own town and learn a thing or two on a free guided tour around the city. You can also book custom tours based on a theme, like diamond mining or food. Tours start from Motherland Coffee Company at Mandela Rhodes Place and happen daily at 11am, 2pm and 4:20pm – no booking necessary. The only cost is how much you choose to tip your tour guide on your free city walking tour.



Motherland Coffee Company | Mandela Rhodes Place | Wale Street & St Georges Mall | +27 76 636 9007
SKATING, SOCCER, BASKETBALL, SUPing & HISTORY
The slick new Battery Park at the Waterfront is the ideal place to go exploring for a few hours. Skate, ball, SUP, picnic or grab breakfast or a coffee. There's also plenty of lush lawn to chill on and the surrounding canals can be explored by hopping on a Citysightseeing boat, which goes right past Battery Park.
Cost: R220 for SUPing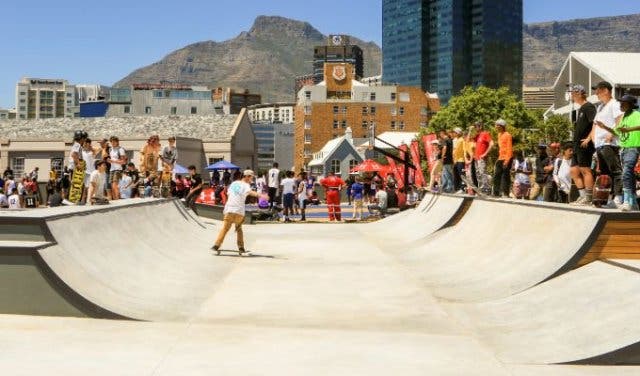 Alfred Road, V & A Waterfront | Cape Town | +27 71 603 8388 to book SUPing
TIKKA CHICKEN BRAAI IN BO-KAAP
This colourful chicken shack with benches under a tree in one of the city's most beautiful neighbourhoods is 19 years old and family-run. Every Friday and Saturday at lunchtime, they serve up tikka chicken, hot off the coals. Ask for the sauces that aren't on the menu (our pick is the Portuguese sauce) at this hidden spot called the Bo Kaap Braai.
Cost: R32

21 Pentz Street, Schotsekloof | Bo-Kaap | +27 61 796 6911
SEE REPLICAS OF THE WORLD'S BIGGEST DIAMONDS
Learn facts and anecdotes about South Africa's rich diamond history. Located at Shimansky in the Waterfront's Clock Tower, this non-profit organisation is dedicated to diamond appreciation and education. Look out for the diamond cuts exclusive to Shimansky – they can only be found at the Cape Town Diamond Museum.
Cost: R100 (free if you download a voucher from the museum's website)



Clock Tower, V&A Waterfront | Cape Town | +27 21 421 2488
KIDDIES' SPACE SHOW
Let your little (and not so little) ones learn about the seasons, sun, moon, stars and earth through an animated show at the new dome at the planetarium. The dome is a wonder in its own right, and the most advanced digital dome in Africa. Shows are an hour long, and run from 12pm at the planetarium.
Cost: R30 for kids under 18, adults R60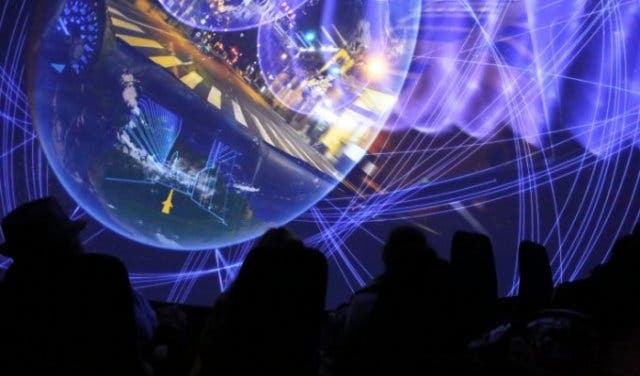 25 Queen Victoria Street | Cape Town | +27 21 481 3800
GET COSY WITH A BOOK AND COFFEE
The Book Lounge is a cocoon for the whole family. Head upstairs to browse new and classic books and let the kids explore the reading and playroom downstairs. Kids' story-time happens every Saturday morning at 11am, when staff read to kids aged two to seven (while you grab a coffee) at The Book Lounge.
Cost: From R14 for coffee

71 Roeland Street | Cape Town | +27 21 462 2425
CONTEMPORARY & CLASSICAL AFRICAN ART
Head to the Company's Garden and explore some outstanding collections of classical and contemporary South African and African art. The collections and exhibitions are updated frequently, so there's almost always something new to discover. On certain commemorative holidays, entry is free at the South African National Gallery.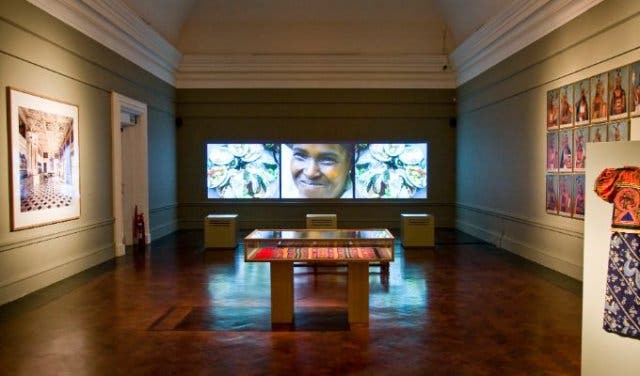 Government Ave | Company's Garden | +27 21 481 3970
BO-KAAP CAFÉ VIBES
Check out this new addition to the Bo-Kaap café and discover why the owner named Café Zör after his mother, Aunty Zör, renowned for her cooking. The chicken livers served in a creamy peri-peri sauce with a soft-fried egg are a firm favourite. If you just feel like hiding away from the world for a couple of hours, there are also vinyl albums and books to peruse over coffee at Café Zör.
Cost: From R18 for breakfast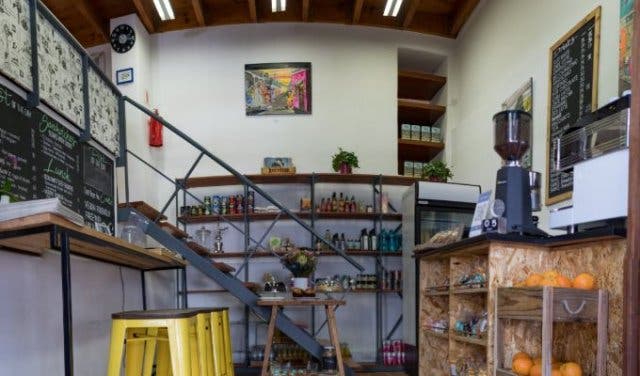 160 Upper Buitengracht street I Bo-Kaap I +27 82 997 3252
NEW YORK MEETS PARIS MEETS VIENNA
Ever had couture pastry? Head to Coco Safar in Sea Point and discover a whole new pastry world in a fittingly luxurious setting – along with the finest coffee and a menu that makes it hard to choose what to order. There's also a rooibos brewery on-site, where you can get a free tasting at Coco Safar.
Cost: Breakfast from R50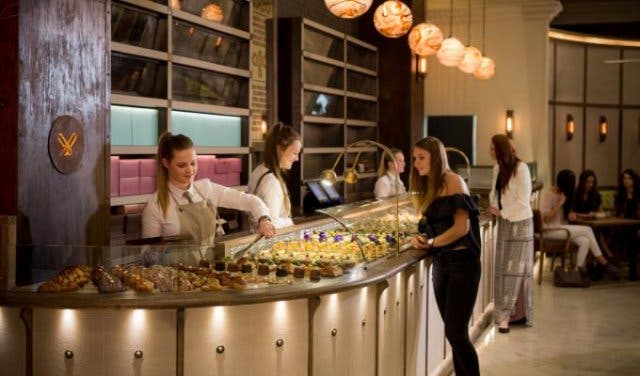 Artem Centre | 277 Main Road, Sea Point | +27 21 433 1336
SENEGALESE COFFEE EXPERIENCE
This literally is a hidden gem – you can't see it from the outside. The building is on the street corner, and once you're inside, you need to go all the way up the stairs to the top. For just R15 you get an authentic Senegalese experience with coffee tracing its roots back to the city of Touba. You can also get beignets at Khadim's Coffee.
Cost: R15 for coffee, beignets from R30

98 Church Street | Cape Town | +27 (0)65 868 0072
DOUGHNUTS & SOFT SERVE
Can you think of a better combo than ice-cream and doughnuts? The folks at Dairy Den keep it simple – there are only two soft-serve flavours, vanilla and chocolate, and the chocolate ice cream recipe is a 50-year-old family secret. Try it at the Dairy Den in Sea Point.
Cost: Classic doughnuts R5; ice-creams from R13; junior ice-cream (on a cone or in a cup) R6.50

148 Main Rd, Sea Point | +27 (0)76 401 9895
EAT LIKE YOU'RE IN ISTANBUL
Discover why the owners – also the duo behind Turkish restaurant, Saray – named this new Kloof Street eatery after their favourite thing to do in Istanbul. Expect traditional mezes, Turkish breads baked on-site and meat cooked traditionally, over coal grills. The décor, like the cut glass light and tea glasses, also comes from Istanbul at EatStanbul.
Cost: Mezes from R40, main courses from R140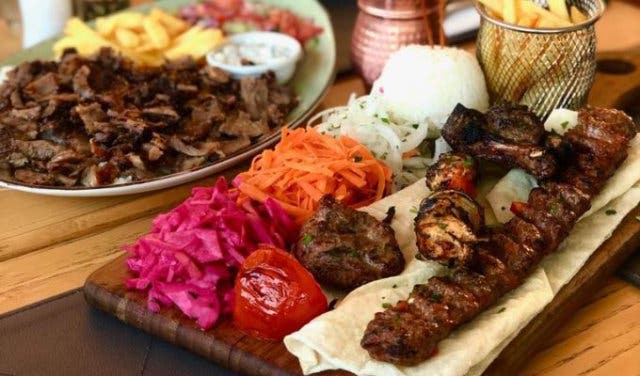 64 Kloof Street | Gardens | +27 21 422 1989
---
Be the first in the Western Cape to drive the VW e-Golf.

Check out these top reasons to get your car serviced at Barons.

---
Use our events section for an up-to-date overview of what's happening in the city, suburbs and dorpies. Join our newsletter and add us to your mobile home screen for the ultimate guide to discoveries in Cape Town.

Follow and like us on Twitter ❤ Facebook ❤ LinkedIn ❤ Instagram ❤ Pinterest for updates.