Get Your Caffeine Fix At These Incredible Coffee Shops
We've discovered some of the best roasteries and cafés in the Mother City for that perfect cup of java
Last Update: 11 December 2018
Lovers of the freshly ground brew are spoilt for choice in Cape Town. With nearly every Mother City corner housing a cute or quirky coffee house it shouldn't surprise you that we think of ourselves as connoisseurs. Begin your java-loving journey inside one of these comfortable cafés.
FREE COFFEE WITH YOUR PASTRY IN SOMERSET WEST
From fill-your-own croissants to waffle benedicts and honey-butter pancakes, there's an awesome breakfast and brunch selection at Nom Nom. And it's good for the family – see the separate Petit Nom Noms kiddies menu – or for breakfast on the go. Nom Nom bakes their own fresh bread, cakes and pastries daily. Plus: Get a free cappuccino or Americano when you buy two pastries between 8am and 3pm any day of the week from the pastry bar at Nom Nom eatery in Somerset West.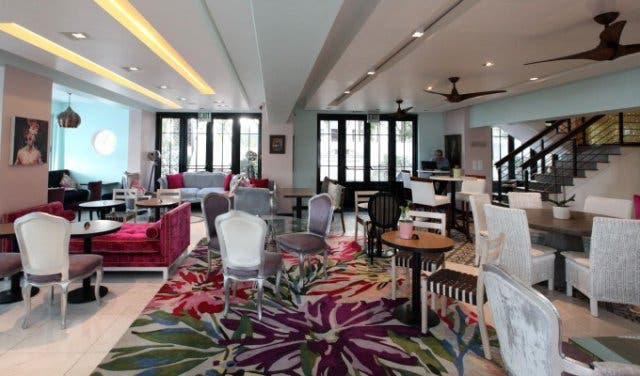 Nom Nom | Main Rd, Somerset West | +27 (0)21 851 6197 | nomnom@benguelacove.co.za
4TH WAVE COFFEE AND MORE AT GROUND ART CAFFE
4th Wave Coffee heralds higher levels of sustainability and social consciousness as well as specialised roasting methods, advanced manual espresso machines and expert baristas who brew to perfection using all manner of extraction devices. Ground Art Caffe sources their unique medium-roast blend from a small, local family-run Italian roasting company. This 4th Wave Coffee producer microroasts Ground Art Caffe's Signature Blend from organic, Fair Trade Arabica beans that come from Brazil and Ethiopia. Plus, you save 10% on all coffees served in your own mug. In addition, you can skip the dairy and opt for almond, oat, or soy milk instead. Read more about Ground Art Caffe.
Hours: Weekdays: 7am–5pm; Saturday: 7am–2pm. Sunday: Coming soon.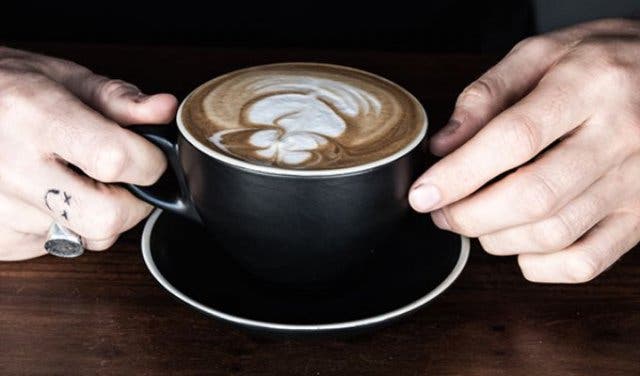 160 Strand Street | De Waterkant | +27 (0)21 418 1331 | lisa@groundartcaffe.co.za
TASTE ONE-OF-A-KIND COFFEE AT THIS SEA POINT CAFE
There is nothing ordinary about Coco Safar, especially when it comes to its fresh brewed coffee and Rooibos tea, they aim straight for the best. The owners commissioned Kees van der Westen from the Netherlands, the world's leading designer and maker of commercial espresso machines, to build the world's first Spirit Idrocompresso machine. It was exclusively hand built for Coco Safar and has a cutting-edge compression system. The beans are roasted in small batches in their Cape Town Roastery & Coffee Lab in the Loring Smart roaster, the first of its' kind on the African continent – a major drawcard for It is then ground to fine perfection and is served with care by the highly-trained baristas. The coffee lab is visible from the street and most parts of Coco Safar.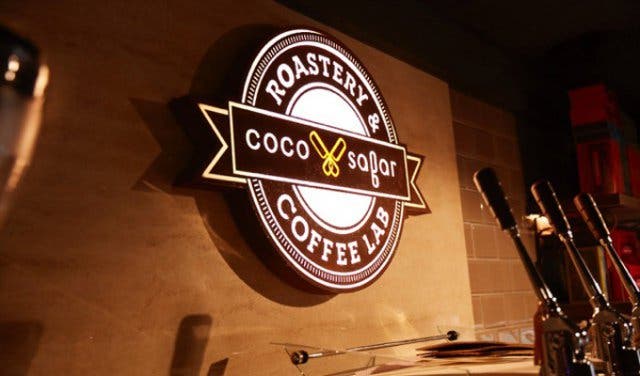 Artem Centre, 277 Main Road, Sea Point | +27 21 433 1336 | generalenquiries@cocosafar-sp.co.za
THE BREW FROM THE SHOWROOM THAT TRAINS CAPE TOWN'S BARISTAS
Mischu is the coffee shop that other baristas love. Based in the heart of Sea Point, it has won awards for their coffee blend and cappuccinos, and they have just launched their brand new menu with tasty meals that include everything from croissants to salads and Middle Eastern flavoured sandwiches and wraps (as well as seared tuna). They cater for vegans too with a selection of menu items such as the chia seed pudding. Indulge in their signature coffee blend, the Isabella blend, grab a meal from their newly minted menu, and simply sit back and relax.
Hours: Monday to Friday 7am — 6pm | Saturdays, Sundays & Public Holidays 8am — 6pm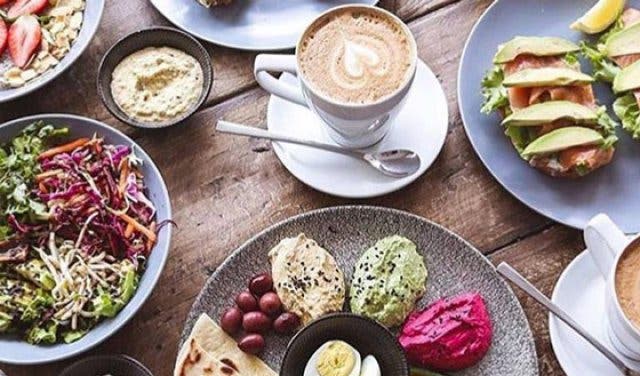 85A Regent Road | Sea Point | + 27 (0) 72 563 8090
FOLK COFFEE ANTHROPOLOGY BY ESPRESSO CONCEPTS
Opening its doors in January 2016, this Bree Street haunt offers caffeine lovers, food enthusiasts and everyone in between a unique coffee experience. With its stylish yet comfortable atmosphere, guests are immediately put at ease and are invited to sit back and relax with a great cuppa Joe in the book corner, on the couch or at a table by the eateries large windows. No matter whether it is for a quick cup on-the-run, a coffee date or even a couple of coffee cocktails before painting the town red – Folk Coffee Anthropology welcomes anyone and everyone and aims to make your cup of java just the way you like it. To accompany the coffee inspired beverages, the eatery also offers an extensive food menu comprising various tapas and light meals. Crowd favourites include the artisan hand made burgers, deep dish quiche which changes daily, chicken Caesar salad served with bacon bits, poached egg and crispy croutons, and the hot and spicy chicken livers served with fresh ciabatta. What's more, Folk Coffee Anthropology is also a retail store for Espresso Concepts coffee and is the sole importer of the Spanish Iberital espresso machines as well as other domestic coffee goods and beans.
Hours: Monday – Friday: 7am – 7pm | Saturday: 8am – 2pm | Sunday: Open for special events or occasions.

Shop 4 Touchstone House | 7 Bree Street | Cape Town | +27 (0)21 276 1795
BLACK INSOMNIA COFFEE COMPANY
Founded by businessman and coffee-holic, Sean Kristafor, Black Insomnia Coffee Company has officially been ranked 'the strongest coffee in the world' according to international caffeine reference website, the Caffeine Informer. Blended and roasted in Cape Town by Gerald Charles – the 6th best coffee roaster in the world – Black Insomnia is made from a unique blend of Ugandan, Guatemalan and Brazilian beans comprising notes of chocolate, caramel and hazelnut coupled with an unrivalled caffeine-kick. Striving to 'reboot' the Mother City's coffee culture, Sean seeks to deliver something stronger and darker than anything ever done before in the coffee realm producing a delicious tasting cup of Joe that too comprises the highest caffeine level on the planet. Black Insomnia contains 57.7mg of caffeine per fluid ounce, which is just over 6% more caffeine than its closest US competitor's product. Black Insomnia's wide range of products can either be purchased online – and is available across the globe – as well as drank at a number of coffee outlets in Cape Town and surrounds.
Outlets: Shift Espresso Bar, Haas Coffee, Hard Pressed Café and Ginja Beanz. Follow Black Insomnia on social media to find out exactly which Mother City java hotspots stock 'the world's strongest coffee'.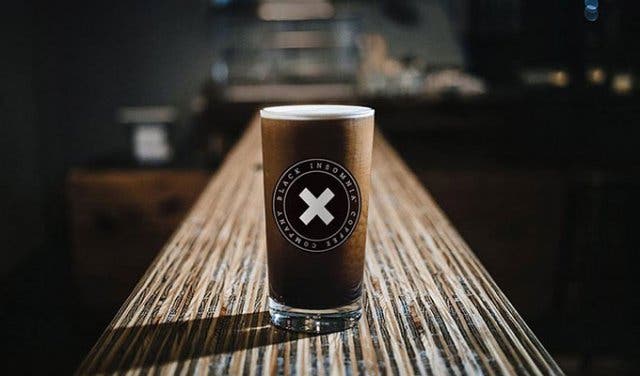 blackinsomnia.coffee | +27 (0) 83 665 8616
BYBLOS TRADING CO.
Founder Mikhael Bou Rjeily, also known as Mischu, has always been surrounded by the rich aromas of coffee, but only up until he became a barista himself did he embrace his passion. "I was trained by Panda, who ranked fifth at the World Barista Championship", recalls Mischu. Byblos at The Palms offers a variety of espresso-based coffees, Yerba Mate, Turkish Apple teas and coffees, as well as little Lebanese sweet appetizers, such as authentic Turkish delights and baklava made by a Lebanese pastry chef with the finest imported Lebanese products, to accompany your beverage. Visiting Byblos, you have to try the infamous Turkish coffee. "The Turkish coffee has a very bad reputation," says Mischu. "You look at it and it's short, black, and traditionally served with lots of sediment." Along with a couple of blends unique to Byblos and mischu coffee showrooms, Byblos offers the Isabella blend, a mild, sweet blend named after Mischu's daughter, "because she is a sweet little girl," says Mischu with a twinkle in his eyes.
Hours: Monday to Friday: 8am - 4pm | Saturdays: 9am - 2pm | Sundays and public holidays: Closed


145 Sir Lowry Road | The Palms Centre | Cape Town
YOURS TRULY
Surrounded by galleries and art centres, this Loop street-based café invites coffee-lovers in for a satisfying cuppa served with a smile. Step into the Victorian-inspired building for a steaming flat white, delicious sandwiches, yummy pastries or vegetarian bites. By day the haunt is frequented by those who enjoy the 'coffee house office' and at night YoursTruly becomes a vibrant eatery and bar, with live DJ's and musicians entertaining diners. What's more, the hotspot offers a vegetarian menu, which is constantly updated and given a modern twist. Go on in and say hi!
Hours: Monday – Wednesday: 06:00am – 12:00pm, Thursday – Saturday: 06:00am – 02:00am, Sunday: 06:00am – 06:00pm


63 Loop Street | City Central | Cape Town | +27 (0)81 521 3384
DELUXE COFFEEWORKS
Situated in Gardens is vibrant and modern Deluxe CoffeeWorks offering "a lot of good music, interesting people and great coffee". Promising to give you coffee the way you would like to receive it, the trendy coffee shop serves the finest Brazilian, Guatemalan and Ethiopian hand selected coffee blended and roasted in-house on a daily basis. Few things taste as good as a cuppa java made with warmth, undivided attention and plenty of passion. Pop in and find your favourite brew.
Hours: Monday – Friday: 07:00am – 17:00pm, Saturday – Sunday: 09:00am – 14:00pm


6 Roodehek street | Gardens | Cape Town | +27 (0)72 569 9579
RCAFFÉ
Sitting pretty on Cape Town's famous Long Street, Rcaffé is the perfect spot for CBD early birds to get their much-needed morning cuppa. It's also worth highlighting that Rcaffé opens its doors at 6:30am (one of the only places on Long Street to do so this early). But, back to the java: the eatery's distinctive artisan mocha crema blend is made up of four different beans originating from Ethiopia, India, Costa Rica and Brazil. The medium-to-dark roast packs just the right amount of punch to give you a necessary boost to face the day. P.S: Rcaffé is also a popular breakfast spot, and serves it all day!
Hours: Monday – Friday: 6:30am –5:00pm, Saturday (and most public holidays): 8:30am – 3:30pm


138 Long Street | City Bowl | +27(0) 21 424 1124
TRUTH COFFEE ROASTING
Named both The World's Best and The World's Coolest coffee shop is Truth Coffee Roasting located in the heart of our sublime city. The steampunk-inspired artisan coffee shop not only offers speciality coffees in the form of their Resurrection Blend Flat White (a must-try loved by all) Battle Brew and Potion Coffee (to name but a few options available), java lovers are also invited to take a tour of the roastery and enjoy a coffee tasting. Whether you want to see the one-of-a-kind coffee house for yourself, pop in for a coffee to-go or spend the entire day, we recommend a visit!
Hours: Monday – Thursday: 07:00am – 18:00pm, Friday: 07:00am – 22:00pm, Saturday: 08:00am – 18:00pm, Sunday: 08:00am – 14:00pm


36 Buitenkant Street | Cape Town | +27 (0)21 2000440
FOUR AND TWENTY
Four and Twenty, is a European-inspired café and pantry tucked away in Wynberg's quaint Chelsea Village. The adorable eatery dishes up only the freshest seasonal fare, filled with flavour. Pop into the café for coffees made with love and treat yourself to their homemade Vanilla Bean Scones or a tray of chewy chocolate cookies served with frothy vanilla milk. If it's a refreshing drink you're after, sip on their Raspberry and Thyme Cordial (raspberries infused with thyme served with sparkling water and ice) freshly prepared at the pantry. Yum!
Hours: Tuesday – Saturday: 08:00am – 17:00pm, Sunday: 09:00am – 16:00pm


23 Wolfe Street | Chelsea Village | Wynberg | +27 (0)21 762 0975
O'WAYS TEACAFE
Stepping into O'ways Teacafe means stepping out of the fast paced world and stepping into tranquillity. The peaceful, warm and welcoming haunt offers cups of happiness and plates of love. This home-away-from-home café invites happy guests in to enjoy their superb Origin coffees, various teas and their popular hot chocolate whipped up with O'ways homemade chocolate sauce. The lovely chefs at O'Ways Teacafe caters for vegetarians and vegans and offers gluten and lactose-free meal options too. Visit them for their freshly baked bread and muffins or give their tea tasting and tea ceremony a go – you're bound to leave with a smile.
Hours: Monday – Friday: 07:30am – 17:00pm, Saturday: 09:00am – 14:00pm
Shop 2 Heritage House | 20 Dreyer Street | Claremont |Cape Town | +27 (0)21 671 2850

BREAD MILK AND HONEY
Spin Street's Bread Milk and Honey dishes up freshly made great-tasting fare, delicious coffee, speciality teas and hearty baked goods. Pop in to the hotspot for their self-service breakfast buffet or sample some of their mouth-watering meals served at lunch. Afternoon buffet options include beef stroganoff, Tuscan chicken, sweet potato pie and chilli con carne. We guarantee that you'd want to stay for more than a cuppa.
Hours: Monday – Friday: 07:00am – 18:00pm

10 Spin Street | CBD | Cape Town | +27 (0)21 461 8425
CAFÉ NOOD
The European-styled Claremont-based café and gallery invites coffee-lovers in for a perfectly brewed cup of java. Their menu boasts a wide selection of hot beverages to choose from while the freshly squeezed Nood Juices offer a cool alternative. Enjoy the art adorning Café Nood's walls while you sip your steaming cuppa. The relaxed, quiet environment makes it the perfect spot to host a business meeting or spend the day working away.
Hours: Monday – Thursday: 07:00am – 18:00pm, Friday: 07:00am – 17:30pm, Saturday: 08:00am – 13:00pm
Shop 3 Quadrant Square | Wilderness Road | Claremont |Cape Town | +27 (0)21 671 4475
BEAN THERE
With tried and tested confidence, we can honestly say that Bean There produces some of the best coffee in Cape Town. Aside from the fact that they source their beans ethically, Bean There also takes pride in travelling to farms and communities to hand select their single origin coffee beans. Not to mention, they also take care to roast their beans on site in small batches, one of the few coffee shops in South Africa to do so allowing for java addicts to get an exclusive optimal roast that is nothing short of excellence. In addition to their amazing cuppas, the extensive mix of African inspired trinkets and art creates the perfect environment for creatives to brainstorm, or for the regular Joe Soap to sit back and enjoy the hustle and bustle of Cape Town city outside.
Hours: Monday to Friday: 7:30am – 4pm

58 Wale Street | Cape Town | +27 (0) 87 943 2228
SHIFT ESPRESSO
This relatively new (it only opened its doors last year) and the slightly alternative coffee shop does more than just create speciality coffees inspired by travels abroad. Described as the "sort of place that people can come to any time of day and do whatever they want in", Shift Espresso invites its customers to be themselves and make whatever they want of the space provided. With their coffee being their standout feature, of course, the shop offers an array of unique and 'against-the-grain' specialities. Although the exact recipes are under lock and key, it has been revealed that indulgent ingredients such as condensed milk, Oreos and hazelnuts are used to create these unusually delicious concoctions. If this doesn't excite you, perhaps the free Wi-fi, multiple laptop plug points and cell phone charging stations will tempt you to try out this electrifying coffee stop.
Hours: Weekdays: 7am – 6pm | Saturday: 7am – 7pm | Sunday: 8am – 3pm

Cape Royal | 47 Main Road | Green Point | Cape Town | +27 (0) 21 433 2450
MOLTEN TOFFEE
'Coffee and community' are two things that Molten Coffee is very passionate about. But that isn't just any coffee or community-vibe. It is an excellent well-balanced cuppa of Deluxe Coffeeworks joe as well as a social and creative environment where anyone and everyone is welcome. Much like a neighbourhood, the coffee shop aims to create an atmosphere where people can come together and feel connected, create conversations between themselves and share in new and innovative ideas while enjoying a rich and flavoursome cup of coffee. Folks are able to enjoy their coffees with a selection of deli-type eats, as well as browse (and buy) the various crafted products displayed on the coffee shops walls and shelves.
Hours: Monday to Friday: 7am – 5pm | Saturday: 7am – 3pm

45B Kloof Street | City Centre | Cape Town | +27 (0) 21 422 2885
BOOTLEGGER COFFEE COMPANY
Importing coffee beans from exotic countries like Guatemala and Costa Rica, Bootlegger Coffee Company takes pride in serving its customers coffee made with only the best beans that they could possibly find. Freshly roasting their beans every day in a way that no other coffee shop does, Bootleggers gives its customers more than just a cuppa, they give them an experience. Customers are also able to enjoy their java delights with what is described as 'honest food' - food that is made with only fresh local produce. From fresh farm eggs benedict to rocket and free-range burgers, Bootleggers has hand-picked only the best quality Cape Town produce giving their costumers glorious tasting food every time. Note: For all those early birds who are still half asleep, Bootlegger serves a 'red-eye' coffee every day from 6:30am – 8:30am for only R14.
Hours: Monday – Thursday: 6:30am – 10pm | Friday: 6:30am – 11pm | Saturday: 7:30am – 11pm | Sunday: 7:30am – 10pm

39-41 Regent Road| Sea Point | Cape Town | + 27 (0) 21 434 0060
ORIGIN COFFEE ROASTING
Calling themselves "the artisan roasters of Africa" and taking pride in their hands-on mastery coffee crafting approach – Origin was here as an inner-city first and is the godfather of all gourmet coffees in the Mother City. The venue has a wide range of beans available to their customers, both local and international, that they roast on site. It's popular with the freelancing crowd as its cool interiors include both an upstairs and a downstairs area perfect for networking and socialising. If this isn't enough, the coffee shop also attracts all tea lovers with their exotic options as the shop too has its own built-in teahouse replete with decorative orchids.
Hours: Monday to Friday: 7am – 5pm | Weekends: 9am – 2pm

28 Hudson Street | De Waterkant | Cape Town | +27 (0) 21 421 1000
DEPARTMENT OF COFFEE IN KHAYELITSHA
Taking coffee to the people, the Department of Coffee (DOC) is the first artisan java stop to open its doors in the informal settlement of Khayelitsha. The shop is located right next to the bustling Khayelitsha train station and serves an array of espresso-based options from lattes to macchiatos, chococinos and 'freezeeccinos' made from their own brand of Arabica-Italian coffee beans. This delightful quirky coffee shop, along with its trio of founders Wongama Baleni, Vusumzi Mamile and Vuyile Masku has become a major source of inspiration for the community and a definite 'must-taste' in terms of cuppa's.
Hours: Monday – Friday: 6am – 6pm | Saturday: 7am – 3pm

VPUU Building | Corner of Ntlazane Road and Khwezi Crescent | ILitha Park | Khayelitsha | Cape Town | Wongama: +27 (0) 78 086 0093; Vusumzi: +27 (0) 73 300 9519; Vuyile: +27 (0) 78 316 2918
TRIBE COFFEE ROASTING - THE FOUNDRY CAFÉ
The Foundry Café is situated in the heart of art in the Woodstock Foundry aims to give its customers an experience like no other. With exceptional cups of coffee designed to move java lovers, customers are encouraged to take a journey through the roastery, taking in the various countries that supply the coffee beans all in the aim to find (and go home with) the perfect beanery coffee for them. Come on, don't be afraid – join the Tribe.
Hours: Monday to Friday: 7am – 4pm | Saturday: 9am – 1pm

The Foundry | 160 Albert Road | Woodstock | Cape Town | +27 (0) 21 448 3362
ESPRESSO LAB MICROROASTERS
Dubbed as the coffee shop in Woodstock's Old Biscuit Mill, Espresso Lab gives its customer's new and exciting tastes and coffee roasting principles from across the globe. Using principles such as Nordic roasting which allows for a softer palate weight, and experimenting with methods that result in Americano's served in glass cups – Espresso Lab will take you and your taste buds on one hell of a ride. With coffee growing areas spanning the globe, from Costa Rica to Ethiopia, they believe that no two palates are the same and thus aim to showcase 'transparent, clean and complex' coffees. As these java experts say: "The farmers do the hard work, and we're their humble ambassadors".
Hours: Monday – Friday: 8am – 4pm | Saturday: 8am – 2:30am
373 – 375 Albert Road | Woodstock | Cape Town | +27 (0) 21 447 0845
JASON BAKERY
Situated in the city bowl, it is rare to not find this delectable bakery riddled with groups of Cape Town creatives huddled together over their first cup of coffee for the day. Visitors are also able to enjoy the delicious breads and pastries on offer. Best served warm out of the oven, these delectable treats disappear faster then you can say ciabatta. Note: Make sure you get there early to try their famous bacon croissant – nothing can compare to this mouth-watering bacon-y, buttery delicacy.
Hours: Monday to Friday: 7am – 3:30pm | Saturday: 8am – 2pm

185 Bree Street | City Centre | Cape Town | +27 (0) 21 424 5644
---
Discover exciting new experiences, from beautiful breakfasts and free coffee when you buy two delicious pastries, any day of the week. Explore Nom Nom eatery.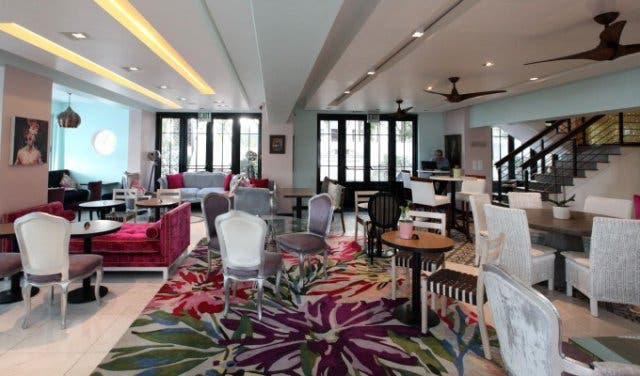 ---
Tunes, wine and pizza bagels at Leo's Wine Bar in Bree Street.
Enjoy decadent treats without compromising your health at Sea Point's newest spot – Guiltless Protein Bakery.
Mucuna, Burundian coffee and African roots at The African Way Coffee.
Get the creative juices flowing in the tranquil environment of Garden Cafe.
Learn six new ways to make coffee at this alternative brewing course.
Discover Cape Town's first 100% Halaal Bootlegger.
A local and lekker social hub in Obs to connect over food and drinks at Home Bru Cafe.
Shop for free at this inner-city clothing swap.
New urban oasis: Plants, coffee, antiques and a chef's table at 117Kloof.
Does unlimited coffee, cocktails and art sound like a bit of you? Don't miss the very first Cape Town Coffee Festival.
An ideal spot for coffee, food and art at First Thursday at Ground Art Caffe.
Get a taste of Ethiopia in the city centre (and the coffee) at Addis in Cape.

Experience the magic of each of the Madame Zingara restaurants in Cape Town. Plus, check out their everyday drink specials.
New Place: On the Blouberg beachfront, for affordable prices and delicious food, bring your family to Our Place.
Have a coffee in between sessions at The Shred Skate Park in Cape Town. Check out their Monday half-price skate sessions.
Grab a takeaway breakfast for under R40 (and maybe even a free coffee) at the brand new, Brunch Bar.
Get all the details about the mindful coffee, blissful food and approachable art at Ground Art Caffe.

Get breakfast, coffee, lunch, a midweek buffet or Friday grill at Green Point's new Cartel Coworking Café.
Check out the high-tech and flexible workspace with rooftop bar at Shared Office Space.
Read about other top Cape Town roasteries in the amazing artisan coffee roasteries section of our website.
Discover our brilliant serviced office space in the heart of the city centre, as well as some lesser-known, yet quality co-working spaces in different suburbs of cape town.
Also, check out new coffee and snack bar From Cape Town With Love on Long Street.
Cafe by day, French bistro by night, here's why you should discover The Moveable Feast.
if this isn't enough to tantalize your tastebuds, check out our 10 Food Photos that Prove Cape Town is the Culinary Capital of South Africa! Also, add the Mother City's New Restaurants and Hot Spots to your bucket list!
---
Use our events section for an up-to-date overview of what's happening in the city, suburbs and dorpies. Join our newsletter and add capetownmagazine.com to your mobile home screen for quick access.

Follow and like us on Twitter ❤ Facebook ❤ LinkedIn ❤ Instagram ❤ Pinterest for updates.