A Chicken Shack, Ribs Food Truck, Dessert Bars and Bakeries – All Halaal
12 different dishes worth trying out
Last update: 27 May 2019
At these halaal and halaal-friendly restaurants you'll spot a dish that screams "try me" and owners have told us about dishes that people order the most – their crowd favourite. So, there's a bounty of foods to find. Syriana in Sea Point serves the kunafa, a decadent and syrupy doggy dish. The owners of Saray's are opening a new Turkish restaurant in June. And if you've never tried the chicken tikka at this family-run Bo Kaap gem, this is your chance.
EATSTANBUL
There will be traditional mezes such as hummus, falafel and Turkish breads baked on-site at Eatstanbul, the second halaal and Turkish restaurant of husband-and-wife-team Veysel Bogan and Naadiya Moosajee, who also own Saray.
Crowd Favourite: Turkish food is also about coal grills, which gives meats a smoky taste. Try the platter of mixed grills and kebabs at Eatstanbul.


64 Kloof Street | Gardens | Cape Town | +27 (0)21 422 1989
CHICKEN TIKKA UNDER A TREE
A colourful shabby-chic chicken shack with benches under a tree in one of the city's most beautiful neighbourhoods is 15 years old and family-run. Although they are not shown on the menu, there are various sauces offered to accompany your chicken tikka, lamb chops or ribs.
Crowd Favourite: Chicken Tikka with Portuguese sauce


21 Pentz Street | Schootsekloof | Bo Kaap | +27 (0) 61 796 6911
HOT BUNS
On Loop Street, you'll find Flamed Burger, a burger joint with a twist. Sourcing only the best halaal meat, they incorporate Arabic flavours to bring you unique, tasty burgers. They aim to bring you scrumptious food in an unforgettable way.
Crowd favourite: The Son of a Bun burger is the house speciality and is a classic beef burger with a fried egg, cheese, caramelised onion and giant grilled mushroom.
Most unique: Rings of Fire Burger – beef patty covered in flaming hot sauce, red pesto cheese, jalapenos and caramelised onions.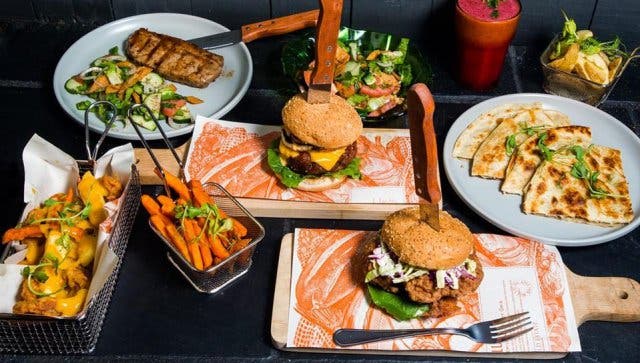 61 Loop Street | Cape Town | +27 21 62 860 7267
RIBS GALORE
The Rack 'n Grill food truck sells sticky beef ribs and a selection of pure hand-pressed beef burgers. Go with an appetite and tuck into the Hunger Buster (a double patty, triple cheese with caramelised onions and cheese). The food truck trades every Friday evening in Rylands 5–7pm. You'll also spot them at various pop-up markets and music events.
Crowd favourite: Flame-grilled ribs. These babies are hand rubbed with spice, slow cooked and flame grilled in a sweet and sticky BBQ basting.
Most unique: The Smash Burger – a single patty, double cheese, grilled mushrooms, mushroom sauce, caramelised onions and topped with chilli relish. Definitely cannot get this burger anywhere else.


7 Johnston road | Rylands | Cape Town | 072 525 2912
DONUT WORRY
You'll find the Dairy Den in Sea Point, where soft serves and doughnuts are served. We love this spot not only because they serve oreo cones and honeycomb ice cream, but also because they're totally halaal.
Crowd favourite: Belgian dipped vanilla soft serve (the only one of its kind in South Africa) served on a unique black Oreo cone.
Most unique: Donut Pops – (lots of) mini donut balls served in a cone.
Ramadan Special: R100 for 24 sugar/cinnamon and sugar doughnuts. That's a R44 save (it's R48 for eight).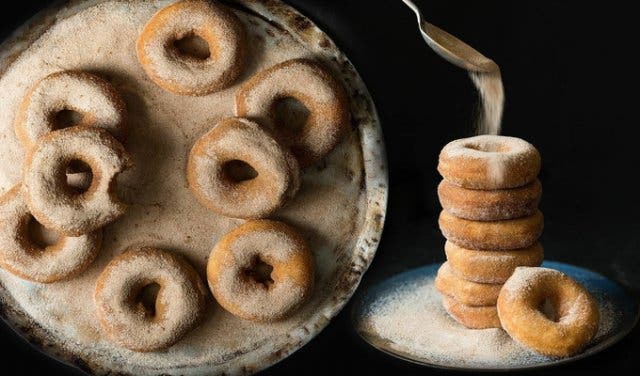 148 Main Road | Sea Point | Cape Town | +27 (0)76 401 9895
LAMB CURRY PERFECTED OVER 45 YEARS
Sabria's in the southern suburbs is one of the first halaal eateries in Cape Town and is still run by the same family who started it. The vast menu consists of a selection of salads, curries, seafood and some Western favourites, like grills.
Crowd favourite: The lamb curry is a family recipe that's been around for 45 years.


119 Ottery Road | Wynberg | Cape Town | +27 (0)21 761 5247 (Sabria's) +27 (0)21 797 2498 (Cosy Corner)
FOR THE MEAT LOVERS
The Butcher's Wife in the Cape Flats offers wholesome, flavourful food. This family-run eatery, specialising in pizza, pasta and grills, has a friendly and relaxed atmosphere. Dig into prawn poppers or go big with their flame-grilled lamb chops.
Crowd favourite: The wide range of grills as well as their traditional spaghetti and meatballs.
Dish to try: They have good meat and a wide range of steaks. Try the New York Strip Steak to Rib Eye and T-bone.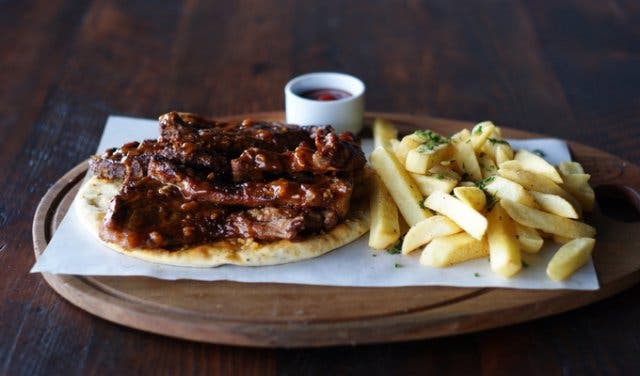 15 Belgravia Road | Athlone | Cape Town | +27 (0)21 696 2007
BOUNTIFUL BUFFET
This one's all about indulging. At Lady Bee Delhi Diner you're encouraged to dish up as much of your favourite Malay food – curries and biryani – and weigh it. The Observatory restaurant offers efficient service, and is the perfect place for families to enjoy a relaxed meal.
Crowd favourite: People come for the curries and veggies.
Dish to try: Finger food platters, perfect to share between friends. The chicken deluxe is 52 pieces of chicken (strips, wings, halfmoons and kebabs).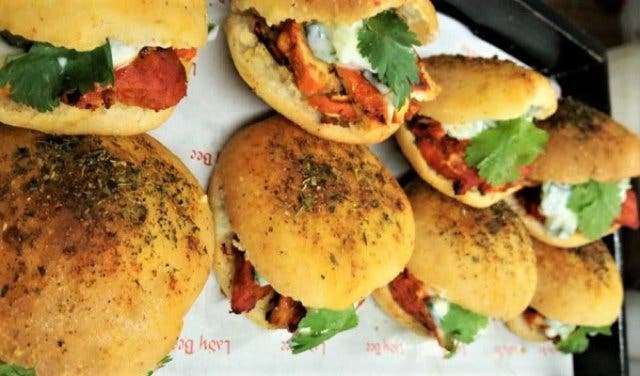 St. Peter's Square | Observatory | Cape Town | +27 (0)21 447 6558
THIS BAKERY MAKES A MEAN BREAKFAST
New Brighton Bakery, a quirky little eatery in Woodstock, does breakfast, lunch and specialises in baked treats. They embrace the slow food philosophy, taking their time to prepare food. Treat yourself to one of their signature tarts or croissants.
Crowd favourite: The New Brighton Burger encompasses everything the bakery is passionate about - delicious, great quality, natural ingredients and made with love.
Dish to try: Start your morning packed with protein and try out the beef fillet omelette.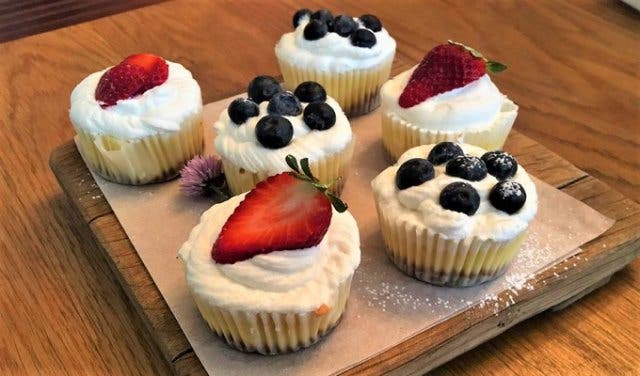 196 Victoria Road | Woodstock | Cape Town | +27 (0)21 448 1513
FINE CHOCOLATE CONFECTIONARY
At Myatt Cafe and Chocolatier you're transported to a streetside European café, as you sit in chic wicker chairs and sip on the finest teas. They serve decadent cakes and pastries, using imported Belgian chocolate in their patisseries. Come in for breakfast, afternoon tea and light meals, too, it's classy and sophisticated.
Crowd favourite: Myatt is famous for their macaroons.
Most unique: The smoked salmon puff is a salmon rose on puff pastry topped with herb cream cheese.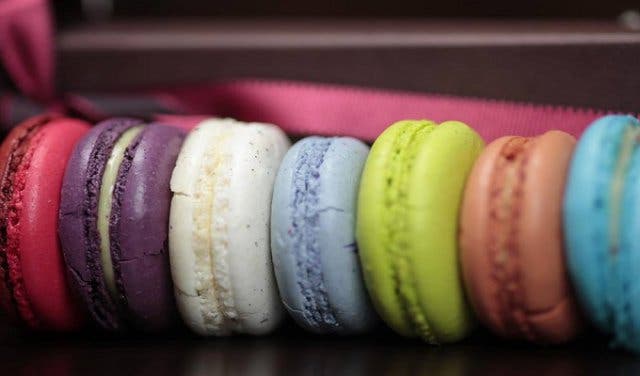 Shop V&A Waterfront | Breakwater Boulevard | Cape Town | +27 (0) 21 418 8844
PRAWN CURRY AND PANCAKES
The laid-back and cosy landmark Atlantic Express Train in Sea Point, set in a vintage train compartment, has prawn chaat and mutton salomies on their menu.
Crowd favourite: Caramel and banana pancakes.
Most unique: They make a killer prawn chaat, which is a prawn curry made with plenty of spices and served with paratha (a traditional Indian flatbread).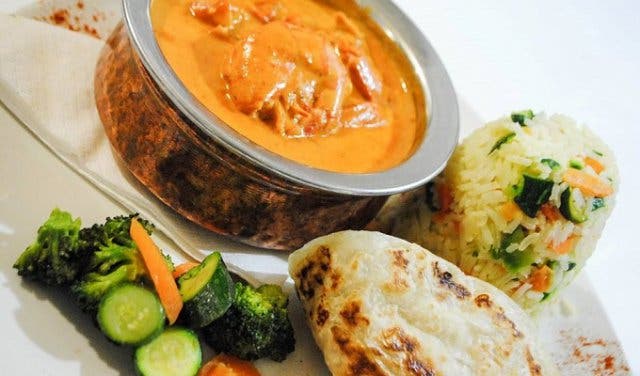 1B Regent Road | Sea Point | Cape Town | + 27 (0)21 439 3038
A TASTE OF SYRIA
Syriana, which started as a food truck and stall at the Old Biscuit Mill Market, has grown into a well-known restaurant in Sea Point. You'll find Middle Eastern favourites such as shawarmas, falafels and also some unexpected authentic Syrian dishes.
Crowd favourite: The Syriana kebab platter to share as portions are generous. You'll get a variety of different kebabs, as well as shish tawook (chicken cubes), rice, chips, onion and parsley salad with Syrian bread.
Dish to try: The kunafa, a decadent dish of melted cheese, made with dough, topped with Syrian syrup.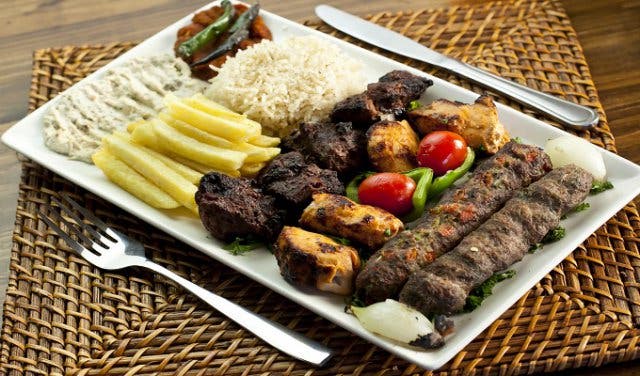 307 Main Road | Sea Point | Cape Town | +27 (0)21 434 1020
HALAAL CERTIFICATION
*While certification from one of the four authoritative bodies in South Africa – the MJCHT, ICSA, NIHT and SANHA – guarantees, beyond a doubt, that an eatery conforms with Islamic standards, there are also many restaurants that may not be officially certified, but that still claim to be halaal. These eateries are exclusively Muslim-owned, and thus the responsibility of serving food that complies with the halaal requirements rests with each respective Muslim entrepreneur.

In line with this point, some of the eateries mentioned above are NOT officially halaal-certified, but are generally accepted as being halaal – as their owners are Muslim.

That said, CapeTownMagazine.com cannot guarantee each restaurant's individual compliance, and therefore, we advise that prospective patrons should phone ahead to enquire further in regard to this issue before dining.
---
NEW: The one dish, served one day a week that feeds whole families at Akni in the Bo-Kaap.
NEW: Cooking service for time-strapped families at Let Me Cook For You.
Here's how to make an authentic Cape Malay Breyani recipe.
A tribute to a woman who created magic behind the stove at the Halaal spot Cafe Zor in the Bo-Kaap.
Discover authentic Turkish food, khave, shisha and more at EatStanbul in Kloof Street.
Get a taste of Ethiopia in the city centre at Addis in Cape.
Get your flavour fix at the Halaal Market in Cape Town.

Ramadan is here – have a look at these interesting ways to break your fast.

Check out these beautiful Ramadaan traditions we love.

Experience authenticity at its finest at the Malay Coffee Company.

---
Use our events section for an up-to-date overview of what's happening in the city, suburbs and dorpies. Join our newsletter and add us to your mobile home screen for the ultimate guide to discoveries in Cape Town.
Follow and like us on Twitter ❤ Facebook ❤ LinkedIn ❤ Instagram ❤ Pinterest for updates.