Did You Know There Are Only 2 Types Of Beer? Here Are More Beer Basics You Should Know
How much do you really know about your beer?
South Africans love their beer. That's a fact. And in the last decade, the popularity of beer, especially with more independent breweries on the market, has seen a significant rise. What else has grown from strength to strength is the Cape Town Festival of Beer (CTFOB). Now in its 10th year, it's on from Friday, 29 November to Sunday, 1 December 2019.
But how much do you really know about the brew? We asked some beer aficionados, including the founder of CTFOB, which will have over 200 beers from more than 60 breweries at the festival, to tell us the dfference between a lager and a pale ale and what foods to pair them with.
REALITY CHECK: THERE ARE TWO TYPES OF BEER
"Although there are hundreds of styles, there are only two types of beers," says Cape Town Festival of Beer founder Martin Tucker. These are lagers and ales.
Lagers have a crisp, clean flavour (light and clear appearance), while ales have more character and body. Lager is fermented at colder temperatures for a longer period of time, while ales are produced from a top-fermenting yeast at slightly warmer temperatures for a shorter period of time.
Ales include IPA, hefeweizen, stout, wheat and porter beers, while lagers include amber, pale, bock, dark and speciality beers. What's your favourite?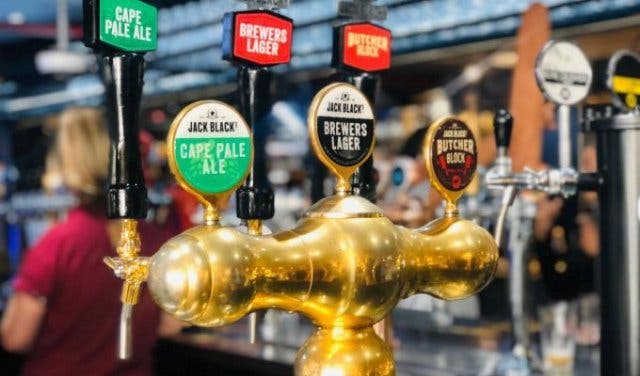 FIND THE PERFECT BREW FOR YOU
"There is a beer for everyone," says Corne, whose credits include beer writer, editor of On Tap magazine and Africa's only certified Cicerone (guide). "If you think you don't like beer, it's just that you haven't tasted enough of it to find the one for you."
If you had to open her fridge, she says, you'll always find Devil's Peak's King's Blockhouse and either CBC Pilsner or Pilsner Urquell. Corne is also a big fan of Little Wolf's Hoppy Wheat and Woodstock Brewery's Slice of Life.
Philippa Wood of Darling Brew says her go-to brew for a braai is a slow beer. We're still a lager-drinking nation, she says, but she normally takes something more interesting to edge people away from lagers and get them to try different styles of beer. "Blood Serpent (dry-hopped pilsner) or Rogue Pony (pale ale) is always a goody to try and get our friends to taste new styles," says Wood.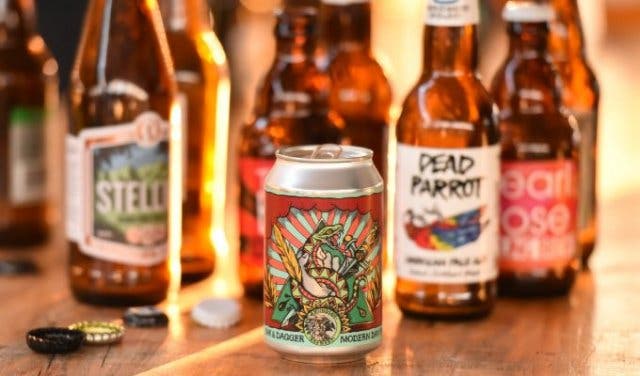 FOOD AND PINTS PAIR SMASHINGLY
Pizza with your amber ale, a burger with your lager or a chocolate dessert with a stout – there are so many food and beer pairings, so let's get into some of them.
Because India Pale Ale's have increased maltiness with outstanding hoppy aromas and flavours, beer aficionados recommend they be paired with intensely flavourful and spicy dishes such as curry or sweet desserts like chocolate cake and crème brulee. Blonde ales, which are smooth, malty and sweet in the flavours, can be paired with sweet, spicy or hot foods, including chicken, salads, salmon and bratwurst.
"Pilsner beers are refreshing, slightly tart in taste, and golden-yellow in colour. So they go perfectly with light salads, fresh seafood, Asian dishes or also hot-spiced foods," says blogger Julia Lutz.
Corne enjoys a witbier with sushi, while Wood likes to cook with beer - for example, Bone Crusher-battered prawns, Warlord-battered onion rings or Black Mist springbok pies.
FUN FACTS TO JUSTIFY YOUR BEER HABIT
Fun fact No. 1: Beer is good for you. Because it has high levels of silicon, it's great for your bones, according to EverydayHealth.com. Also, alcoholic beverages that are rich in polyphenols, like beer, may be especially good for the heart. Plus, xanthohumol, a chemical found in beer, can protect brain cells from oxidative damage. So if you need a good excuse to skip a family event to go to the CTFOB, you can say it was doctor's orders.
Also, did you know that the first professional brewers were women? Or that beer was not considered an alcoholic beverage in Russia until 2013? The strongest beer in the world has a 67.5% alcohol content, and the world's longest hangover lasted four weeks after a Scotsman consumed 60 pints of beer. Although there are plenty of beers to enjoy at the festival, we don't recommend following suit.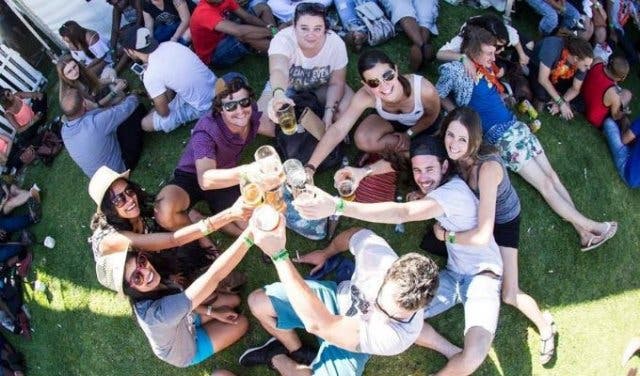 Final fun fact: Cenosillicaphobia is the fear of an empty beer glass. So if you think you might be suffering from this, there are 60 breweries (and 200 beers) that are at your service at the Cape Town Festival of Beer.
By Daryn Wood
---
CTFOB: Host your year-end function on the Friday (it includes VIP packages) or bring the kids to family day on the Sunday.
Find out what else is happening on the weekend.
---
Use our events section for an up-to-date overview of what's happening in the city, suburbs and dorpies. Join our newsletter and add us to your mobile home screen for the ultimate guide to discoveries in Cape Town.
Follow and like us on Twitter ❤ Facebook ❤ LinkedIn ❤ Instagram ❤ Pinterest for updates.