Who Doesn't Love a Road Trip?
New in town or a true local, you'll discover something you didn't know about Cape Town on a Kiff Kombi tour
Last Updated: 11 June 2019
Kiff: adj. South African slang for extremely cool, awesome etc. E.g. "That Kombi is so kiff man!"
You'll know when a Kiff Kombi Tour minibus is in close range – because it's hands-down the happiest, most colourful, possibly loudest (in a good way) vehicle you'll see on the roads.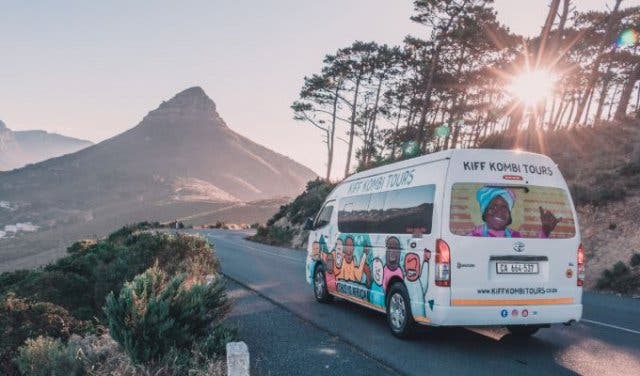 You might not know that Kiff Kombi Tours founder Drew Campbell started out offering rustic, one-of-a-kind tours of Cape Town in an old-school VW Kombi minibus named Veronica. Sadly, Veronica had to go into retirement a couple of years ago, but she was replaced with Cape Town's most cheerful Toyota minibus van... and Kiff Kombi Tours has since been nominated as World's Best Sustainable Tour Operator at the Global Youth Travel Awards in Edinburgh, as well as Cape Town's Best Sightseeing Experience.
"Kiff Kombi Tours is all about giving visitors and locals a view of Cape Town that you may not have seen before. We want to bring something fresh and vibrant to the tourism industry, something that lets you feel the city as much as you see it. And that is what you can expect with Kiff Kombi Tours," Drew says.
So what exactly does Kiff Kombi Tours offer?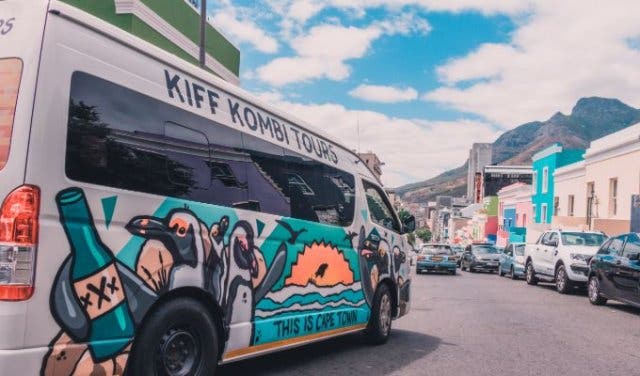 URBAN SAFARI (THE FLAGSHIP TOUR) – R920PP
If checking out trendy neighbourhoods, street art, craft beer, wine and beautiful scenery is your vibe, then Kiff Kombi's Urban Safari is right up your street. Experience culturally significant neighbourhoods such as the colourful Bo Kaap, the dark history of District Six and the street art lovers' heaven that is Woodstock. Lunch is served at South Africa's most well-known craft brewery's taproom, Devil's Peak Brewing Co., where you'll get to sample some of their finest drop (there's wine for the non-beer fans). The day only gets better, as the van takes you through Constantia wine valley, over Chapman's Peak Drive and to Cape Town's most scenic vineyard, Cape Point Vineyards in Noordhoek. After getting tipsy on beautiful wine, the tour ends up at a secret sundowner spot in Africa's most expensive neighbourhood – but we'll leave you to discover where that is.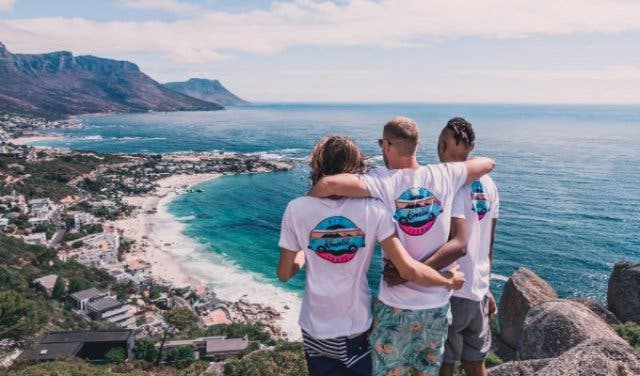 CAPE POINT & PENGUINS – R1100PP
This experience should be on everyone's Cape Town bucket list – mainly due to the crowd favourite, the beach bums that are the African Penguin colony based on Boulders Beach in Simonstown. This tour starts with breathtaking road-trip scenery along some of the world's most scenic ocean passes that are Victoria Road and the well-known Chapman's Peak Drive. The tour then makes its way to the most south-western tip of the African continent, Cape of Good Hope and Cape Point. Lunch is served at Buffels Bay (watch out for baboons). The tour then goes through to Simonstown, followed by a trip to check out the seals (and other things) in Kalk Bay (rated among the Top 10 Coolest Neighbourhoods In The World by Forbes). The day ends up at the surfer's paradise that is Muizenberg, where guests can snap the perfect Instagram shot of the famous colourful beach huts.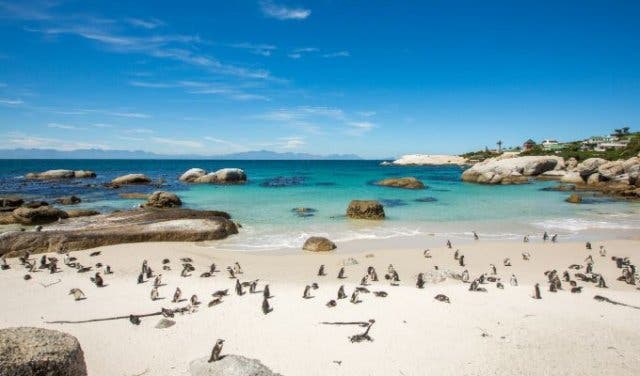 WINE, BEER & BILTONG SAFARI – R950PP
Wine, beer, biltong and a real South African braai (BBQ) in Stellenbosch – does it get better than that? The first stop on tour is a wine farm famous for serving its best vintage at Nelson Mandela's 90th birthday celebrations. Guests will be able to sample said wine while also pairing it with South Africa's favourite delicacy, biltong (cured dried meat). The tour then heads to a craft brewery, where guests are treated to a braai while sampling the brewery's offering. The next stop is another unique wine farm, complete with zebra, springbok and wildebeest. The tour ends at yet another Stellenbosch craft brewery, famous for its spectacular outdoor drinking ambience. This experience is perfect for a bachelor's party or year-end function.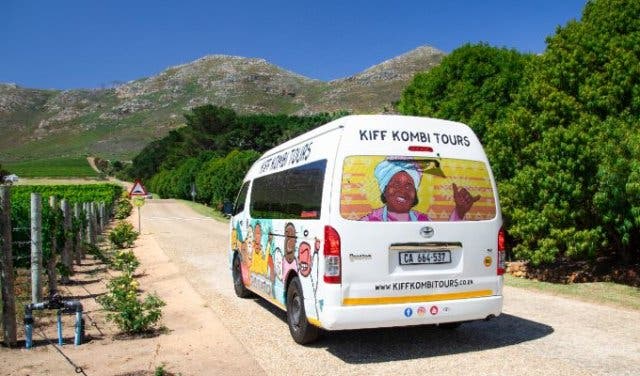 CRAFT BEER SAFARI – R950PP
The craft beer movement has exploded so much in the Western Cape that there are now more than 50 breweries in and around Cape Town. Kiff Kombi Tours has capitalised on that and created two versions of its Craft Beer Safari – one for the Stellenbosch region and one for Cape Town and surrounding areas. Both versions include four brewery visits and tastings as well as an authentic South African lunch braai. Both experiences are perfect for bachelor's parties and year-end functions.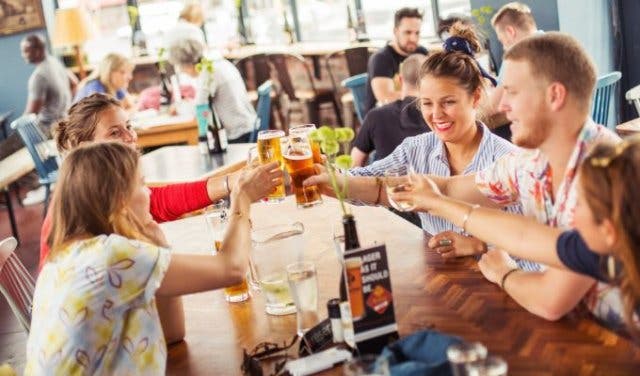 THE GIN JOL – R900PP
Like the craft beer craze, the gin trend in Cape Town has been stratospheric, so much so that Cape Town has been dubbed the new gin capital of the world. On the pulse of all things cool, Kiff Kombi naturally launched a gin tour of Cape Town. The tour visits four gin distilleries/bars that have put Cape Town on the world's gin map. The tour includes all tastings, a snack pairing, a shrubs and bitters tasting at The Botanical Bar, a gin cocktail at the Secret Gin Bar and party snacks on board the bus to line the stomach for a boozy afternoon. This tour is perfect for bachelorette day celebrations or a birthday with friends.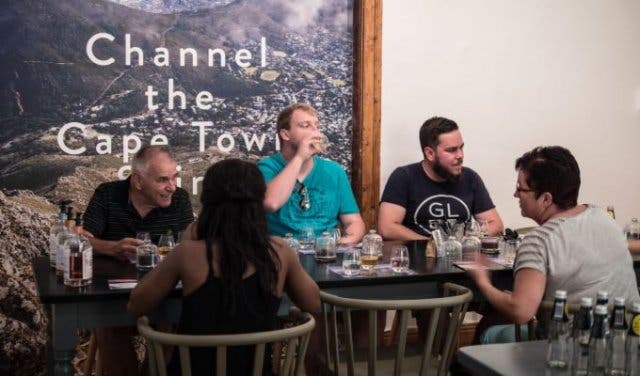 STREET ART & TOWNSHIP EXPERIENCE – R850PP
Kiff Kombi Tours wants to celebrate what makes the Langa township cool, which is incredible street art, music, cuisine, crafts and laughs! Instead of offering poverty porn, this tour focuses on the elements that break down barriers between tourists and locals, so much so that it has made waves around the world with Kiff Kombi being nominated as World's Best Sustainable Tour Operator at the Global Youth Travel Awards in Edinburgh. Experience street art, Xhosa drumming lessons, crafts, a traditional Chesa Nyama (BBQ) lunch and traditional beer tasting.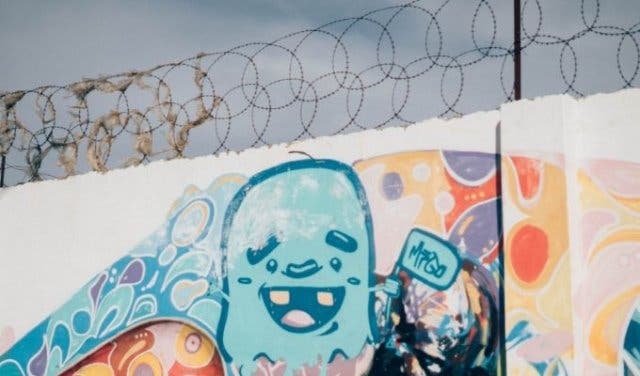 PRIVATE TOURS
Kiff Kombi also offers private tours for special occasions… or whenever you feel like spoiling yourself and loved ones. Their four unique tours add a touch of luxury to your Kiff experience, but don't panic - just because they're getting a bit fancy doesn't mean they've lost their vibe. Private tours include:
Check out their high-end private tours on their website for pricing.
Book your tour now by calling +27 (0)72 213 3888 or email bookings@kiffkombitours.co.za. Find Kiff Kombis at 8 Kloof Street, 701 Buitenkloof Studios, Gardens.
---
Want to experience the best of Cape Town through epic, bite-sized activities? Check out the city's most unique day tours.
We also have the best ideas for organising the ultimate bachelor parties and bachelorette parties in the city.
You might also be interested in unique team-building and end of year experiences for colleagues
---
Use our events section for an up-to-date overview of what's happening in the city, 'burbs and dorpies. Join our newsletter and get quick access on the go by adding us to your mobile home screen for the ultimate guide to discoveries in Cape Town.

Follow and like us on Twitter ❤ Facebook ❤ LinkedIn ❤ Instagram ❤ Pinterest for updates.