14 Great Up-coming Events in Cape Town This October
Includes a pole-dancing competition, kites, and a show of rare art
There's a lot happening this month.Here's a taster: a trance camp in the forest (hot showers included), an obstacle course in the mud, and for the kids, there's a spirit-uplifting kite festival, the penguins are ready to show themselves, plus there's a lovely farm festival where they can learn how to milk a cow and anyone with coordination can learn to squaredance.
RESET YOUR LIFE
27 October
If you want to improve your mental health, physical prowess, and overall health and immune system, look no further. This workshop has been tried and tested across the world and has garnered impressive results. Led by Alex Vliege and Viktor van der Kleij, you'll learn things such as breathing, yoga, meditation, and ice therapy. Bring down stress and anxiety, optimise your fitness, and give yourself a "northern lights" high with the Wim Hof Method.
Cost: R1 650 (includes refreshments and lunch)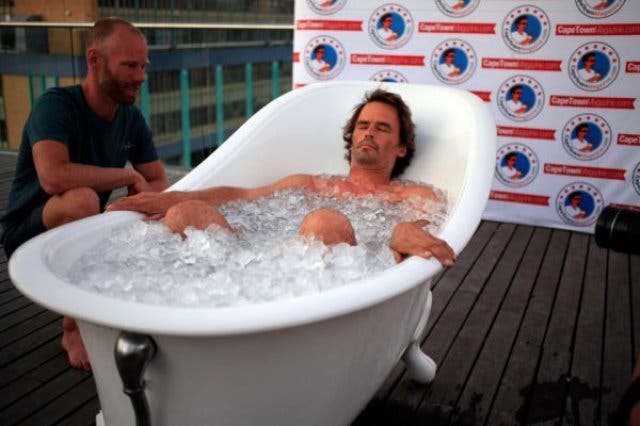 Inner City Ideas Cartel | 113 Loop Street City Bowl | alex@high-five.co.za
TASTE THE BEST CHARDONNAY FROM SOUTH AFRICA AND THE WORLD
12 October
If you're a Chardonnay lover then this is the festival you want to be at. Even if you're not, you'll become one once you discover why this is one of the country's leading wine products. To help you understand this, the festival will have talks by four experts from various wine farms, including TV personality Dan Nicholl, who hosts the online show Dan Really Likes Wine. There will be two different tasting sessions: a showcase of 2017 Chardonnay vintages in the morning and a blind tasting in the afternoon with wines from France, New Zealand, Australia, Chile, and Argentina. You also get a complimentary glass of bubbly on arrival as well as breakfast muffins at the Annual Elgin Chardonnay Colloquium.
Cost: R1250


South Hill Vineyards | 113 Elgin Valley Rd | Elgin Valley | Grabouw | info@winesofelgin.co.za | +27 (0)71 267 9785
MAKE YOUR OWN BACON AND JACK O'LANTERNS
30-31 October
The Chef's Studio is hosting a masterclass per day for the last two days of October. First, on 30 October, South Africa's Boss Of Bacon Richard Bosman will demonstrate how to break a pig down into charcuterie. You'll also learn how to make your own bacon. The next day Chef Matt Manning is doing a special one ingredient masterclass. You're encouraged to dress up for this interactive Halloween cooking experience of creating a five-course meal using just pumpkin. There will be a pumpkin carving demo, at One Ingredient: Halloween hosted at The Chef's Studio.
Cost: R750pp (One Ingredient, book tickets here) – R900 (Richard Bosman, book tickets here)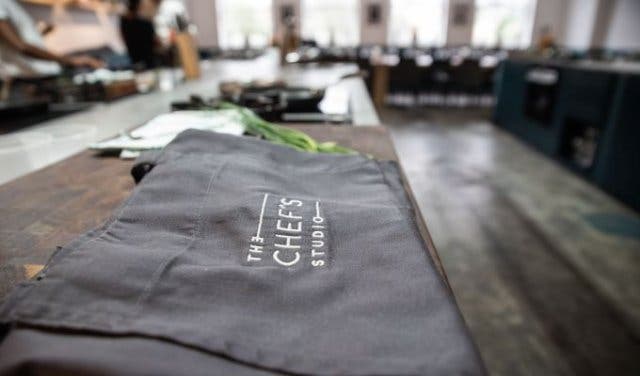 The Chef's Studio | 103 Bree Street | info@mattmanningchef.com | +27 (0)76 256 8654

DRINK ALL YOU CAN AT THIS NON ALCOHOLIC FESTIVAL
20 October
With the widest selection of non alcoholic beverages ever assembled in South Africa, this festival is proving that there's no need to be a sulky designated driver. There will be non alcoholic everything: beer, wine, bubbly, kombucha and botanical spirits among others. There will also be workshops and free samples plus a blind tasting competition MC'd by comedian Nik Rabinowitz. So whether you're booze free for your health, or mindful of how alcohol affects your behaviour, you can still sip on a cold one while enjoying a healthy meal and performances from the likes of Zolani Mahola, Dax Butler and the Biscuit Mill Jazz Band under the oaks of the Kirstenbosch Stone Cottages at the Mindful Drinking Festival.
Cost: R100pp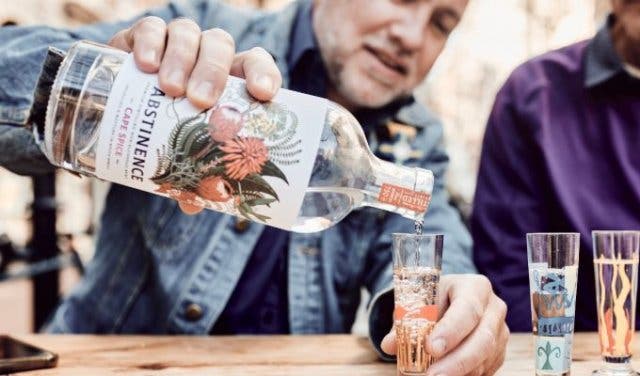 Kirstenbosch Stone Cottages | Newlands | Barry Tyson | barry@mindfuldrinking.co.za | +27 (0)82 337 7155
TOP DJS WANT YOU TO GQOM AND GET IT
Friday, 18 October
Durban may be it's birthplace, but gqom also has home in Cape Town. It's event organisers Untitled R 021 x 7500's second event in the city. Star gqom DJs including Ubiza Wethu, Tarenzo Bathate, Tanoo No Slisso, Walume Boyz and Guga7 will be joined by special guest Toolz Umazelaphi and live performers Venetic (Mr SMA) and Reece13 for a bouncing party at Gqom Turn Up 2.
Cost: R50 (pre sold), R80 (at the door), R120 (VIP)

I-Can Center Hall | Halt road | Elsies River | +27 (0)65 838 2483
THESE POLE-DANCERS WILL AMAZE YOU
19 October
Forget everything you think you know about pole dancing. It is now an official sport and is being considered for inclusion in the Olympics. Cape Town has its own annual pole-dancing competition, The Pole Factor, hosted at the Joseph Stone Auditorium in Athlone where professionals and amateurs compete in four categories: Pole Acrobat, Pole Artiste, Pole Provocateur and Pole Duets. The best professional performers get an automatic entry into the International Pole Championships, but it's really about showcasing amazing athleticism at The Pole Factor.
Cost: R250pp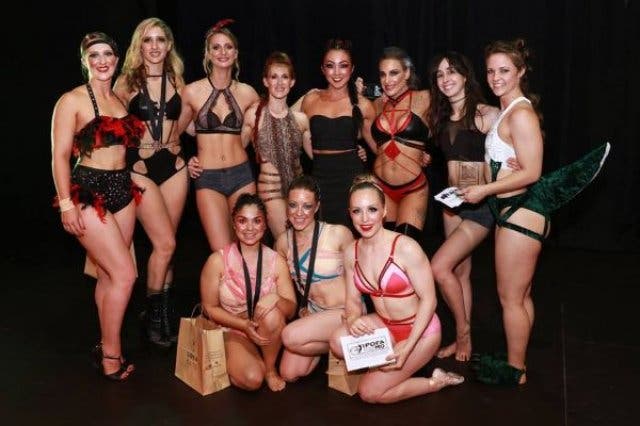 Joseph Stone Auditorium | Corner Protea and Klipfontein roads | Athlone | +27 (0)83 937 7774| +27 (0)72 354 8959 | info@thepoleproject.co.za

SEE PRIVATE ART AT FRANSCHHOEK ART FESTIVAL
25-27 October
Franschhoek has a plethora of art galleries in the town itself and on some wine farms, as well as numerous artists who live in the area. Each year the town hosts a festival that showcases what art is on offer. This year, one highlight will be a unique, once-off display of artworks on loan from private owners. These include works from the likes of William Kentridge, Alexis Preller, Dumile Feni, Robert Hodgins and Maud Sumner, to name a few. These rare pieces will be on view to the public at Ebony/Curated Bordeaux House Gallery during Art Franschhoek.
Cost: Free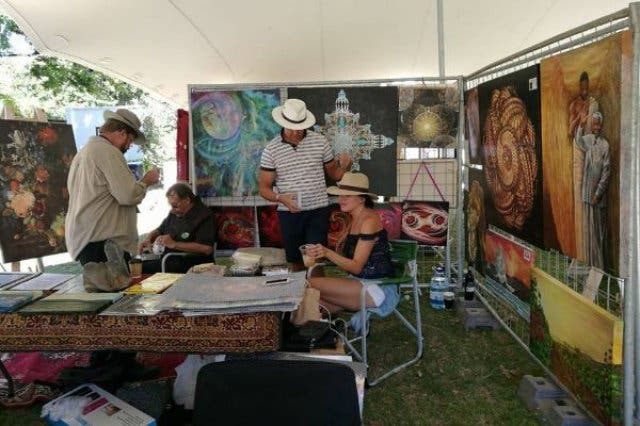 Ebony/Curated Bordeaux House | Bordeaux Street | Franschhoek | +27 (0)21 876 2861 | info@franschhoek.org.za

PENGUINS, CRAFT BEER AND PLAY AREA FOR KIDS
5 October
Watch rehabilitated penguins being released back into the wild, then head to a festival with kids entertainment, educational talks with an environmental spin, food vendors, boerewors made by SANParks rangers and a dedicated craft beer and wine garden. The festival is hosted by SANCCOB (South African Foundation for the Conservation of Coastal Birds) in collaboration with SANParks and the Cape Town Environmental Education Trust. Entry is free and kids get into a huge kids zone for just R50 at the Annual Penguin Festival.
Cost: Free (R50 for kids play zone)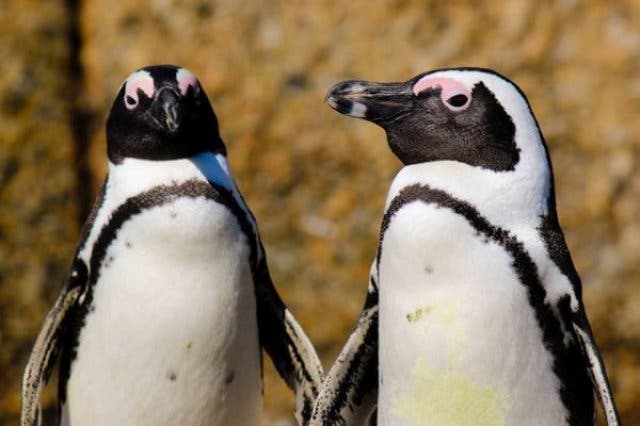 Simon's Town School | Simon's Town |+27 (0)21 557 6155 | sharnay@sanccob.co.za

FIND NEMO AND OTHER FLYING WONDERS IN MUIZENBERG
25-26 October
The Cape Town International Kite Festival brings people from around the world to Zandvlei Recreational Park to celebrate kites and the creativity of making them. It's known as Africa's biggest kite festival and showcases everything from dragons to crabs, teddy bears and unicorns, even Nemo makes an appearance. There is also a food market. The festival raises funds for Cape Mental Health NPO.
Cost: R15 (for children under 12), R40 (for adults), R110 (Family admission for two adults and two children under 12)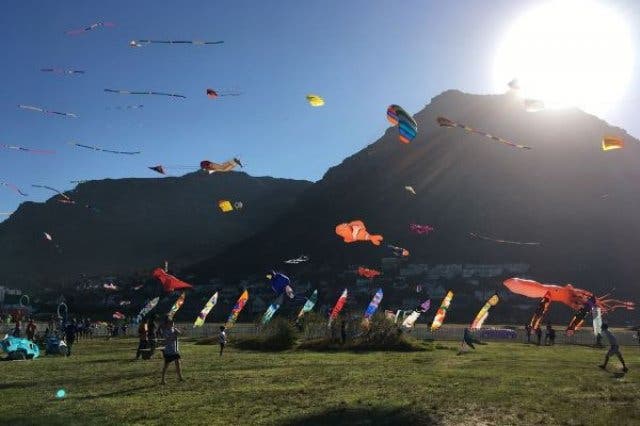 Zandvlei | The Row and Axminster | Muizenberg | +27 (0)21 447 9040 | info@cmh.org.za

LEARN TO MILK A COW AND SQUARE DANCE IN STELLENBOSCH
12-13 October
If old MacDonald's farm was real, it would be something like Sandringham Farm in Stellenbosch. It's hosting a festival where kids can acquaint themselves with up to 300 animals, learn how cows are milked and see a sheep dog herding. For the adults there's wine, beer and gin, plus food straight from the farm and live entertainment. The event also has lots of fun and games planned including a braai-bread competition, ice cream-eating competition and a 250-person strong line-dancing demonstration at Die Groot Plaasproe.
Cost: R30 (children), R120 (Adults)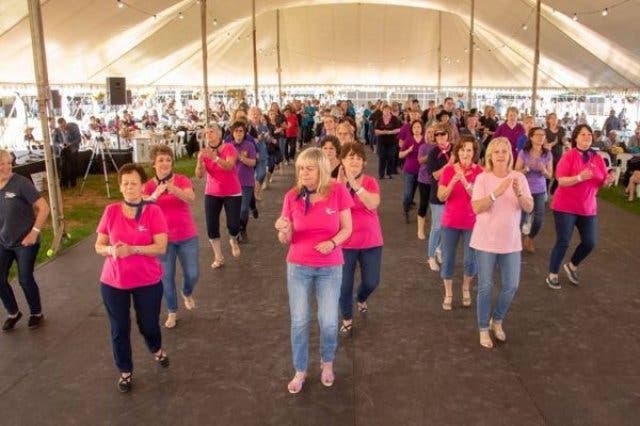 Sandringham Farm | Sandringham | 7570 Stellenbosch | +27 (0)21 975 4440 | admin@agriexpo.co.za

FASHION AND POETRY IN MITCHELLS PLAIN
5 October
Two Mitchells Plain natives, visual merchandiser Steven Carolus and stylist Angelique Johannes, wanted to give young Mitchells Plain designers and models a platform to showcase their talents. So they started a process of searching for the best fashion-design talent in the area, while also teaming up with two schools to find modelling talent. Now it's all come together for a night of entertainment, fashion, catwalk antics and a special performance by poet Chelsea Goliath, aka Firelily, at the first annual Mitchells Plain Fashion Show.
Cost: R100


Carol's Function Venue | 12 Duiker close | Pelican heights | mitchellsplainfashionshow@gmail.com

MUDDY FOOLS AT AN OBSTACLE COURSE CHALLENGE
19 October
The largest obstacle course challenge in the world is coming back to South Africa, adding Elgin to its list of venues that include Boston and Indiana in the United States. Tough Mudder is about teams taking on a muddy obstacle course, purpose built for getting dirty, testing teamwork and having fun. Distance options include 8km and 16km courses containing obstacles like Kiss Of Mud (crawling under barbed wire in mud), Block Ness Monster (18m of rotating barriers). There is also a Tougher Mudder, which is a timed version of the 16km event with exclusive challenges, first dibs on the course and unique prizes for finishers. Spectators get in free at Tough Mudder.
Cost: R450 (8km), R650 (16km), R900 (Tougher Mudder)


Houwteq Campus | Elgin | +27 (0)21 824 3134 | tom@toughmudder.co.za

DANCE TO TRANCE IN NATURE
18-20 October
Bring your camping gear and dance like a free spirit surrounded by trees and mountains at trance festival organiser Organik's next weekend event Gaian Dream. The venue, set between Riviersonderend and Gretyon, has been upgraded in the most important way for a festival-goer – there are hot showers and permanent toilets. The line-up includes trance master Sensient, from Zenon Records, and Undercover from Israeli outfit Delta Music.
Cost: R300 (Sunday only), R550 (all weekend) and R390 earlybird (while stocks last)


Kromrivier Farm | 7230 Riviersonderend | organik@organik.co.za

KIDS, MAKE YOUR OWN MAGIC WAND
6 October
The college of magic is back with another spectacular production of dazzling magic, awe-inspiring illusions, high-flying acrobatics and bellyache-inducing comedy, all put together by director Santika Naidoo. There'll also be lots of interactive activities, including magic-wand making, where kids (and adults) can make a wand to take home and practice their wingardium leviosa. This is all before they start enjoying the show at World of Magic.
Cost: R140 (family package) – R165


Artscape | DF Malan Street | +27 (0)21 683 5480

PLUS
LOOK OUT FOR THESE EVENTS IN 2020

ANNUAL BONSAI FESTIVAL
Forget wax on, wax off. Bonsai is the ultimate lesson Miyagi taught Daniel san in Karate Kid. The City of Cape Town has taken heed of this and organises an annual Bonsai festival that celebrates the ancient tree art. Activities include a Bonsai landscaping demonstration and, of course, a Karate demonstration at the Company Gardens.


15 Queen Victoria Street | +27(0)21 423 2919

THE PIKETBERG ELEVATION CHALLENGE
Pretend that you're a Tour de France pro by sprinting to an uphill finish in one of either a 30km (paracyclists), 50km or 103km races at this annual cycling event. Non cyclists can also support their loved ones or the professional and developmental team selected from 12 schools in Mitchells Plain, Mannenberg, Khayelitsha and more.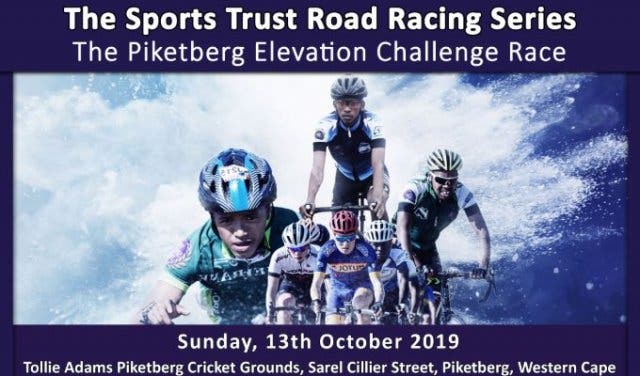 Tollie Adams Cricket Grounds | Piketberg
---

See how Cape Town gets down to Durban music at Gqom Turn Up 2.
Explore Chinese food, culture and heritage at the annual Chinese Spring Food Fair.

Satisfy your artistic curiosity at these Cape Town Art Galleries.

Take the schlepp out of servicing your car by trying one of these Cape Town Discoveries.

Bored of your old gym routine? Try these unique ways to get fit.

---

PLEASE NOTE: All dates are subject to change.

---

Want your event to gain fame and a following? Our Events Support Programme includes diverse and affordable packages guaranteed to get results. To learn more please contact support@capetownmagazine.com or phone +27(0)21 422 2444.

---

Use our events section for an up-to-date overview of happenings in Cape Town. Also, don't forget to subscribe to our newsletter and if you have a smart phone, add capetownmagazine.com to your home screen for quick access on the go!

Follow us on Twitter, like us on Facebook, connect with us on LinkedIn, check out our photos on Instagram and follow our Pinterest boards for updates on what's happening in and around the Mother City!