Things to do to take your mind off lockdown
10 ways to stay connected, mentally strong and entertained
From comedy talk shows to live streaming guitar music festivals, there is a lot to keep you entertained during social distancing.
There's also an online gaming platform with hundreds of fun games, 12 museums you can visit from the couch and the guys from Heavy Chef are digitally streaming a talk about how entrepreneurs can survive coronavirus setbacks.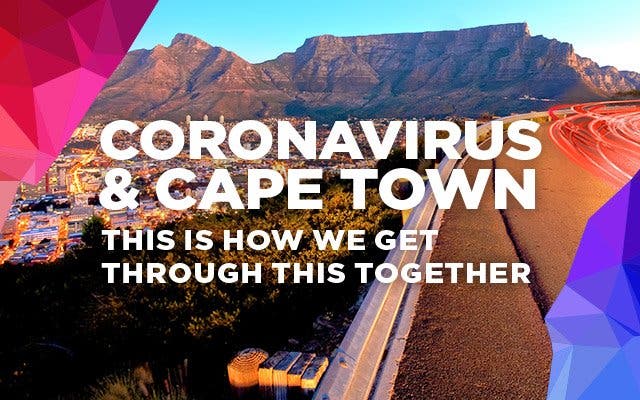 CELEBRATE EASETR WITH A VIRTUAL EGG HUNT
10-17 April

This weekend, enjoy the familiar sight of the V&A Waterfront in a whole new way in their first-ever virtual Easter egg hunt. Explore three iconic V&A Waterfront spots: Flagpole, Battery Park, and the Clock Tower. Drop into each of the interactive 360-degree locations, where you'll have to find three of 20 hidden eggs, along with a sneaky Easter bunny. Find enough eggs and you'll stand a chance to win amazing daily prizes (plus, two lucky people will walk away with the grand prize) at the online Easter egg hunt.
STREAM MOFFIE TO YOUR HOME CINEMA (AKA LAPTOP)
All through lockdown
Local film Moffie has had Rotten Tomatoes reviewers going gaga with its story of finding love in an all-male army. It was released in local cinemas on 13 March, but now cinemas are closed, so the filmmakers have made the movie available to stream from their website. R150 gets you 24-hour access to watch the movie. For more details on streaming it and the tech specs required to do so, visit the moffiefilm.com website.
JOIN SA'S BIGGEST ONLINE WORKOUT
Monday 13 April
Powered by Vitality, JEFF Together is a live Facebook workout group started by Johno's eFitness Faculty. The group plans to set a record this Family Day, for the biggest online workout in the country. Make sure your friends and family are warmed up and ready to go at 8am-9am on Monday, and help attain the record for SA's biggest online workout.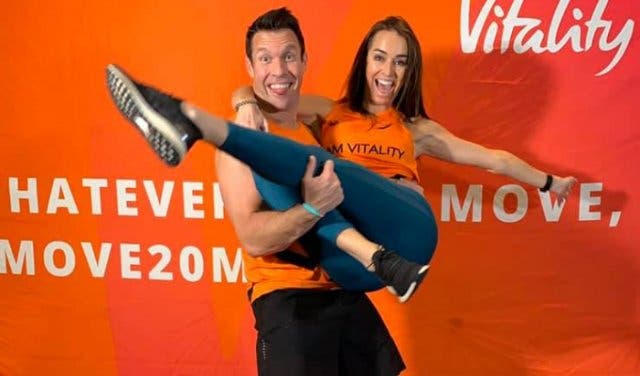 KEEP THE KIDS FIT, HEALTHY AND READY FOR AN EARLY NIGHT
Every day until 16 April
If your kids are just lazing around during lockdown, Gym Wizards has a programme to keep them active. They've created a daily Facebook Live fitness session called Fitnastix Lockdown Workouts, which will get the kids hopping, bouncing and burning lots of energy from 12-12:30pm. The workouts are free and you just need to have the Gym Wizards Facebook page open.
CANCEL YOUR FRIDAY TV PLANS, THERE'S A WINE TASTING
Friday, 3 April
Cellar Master Nadia Barnard-Langenegger from Waterkloof Wines will be hosting a Friday afternoon wine tasting live from the estate in Schapenberg. Nadia will be giving you tasting notes on the Circle Of Life white and False Bay Old School Syrah, starting at 4:30pm on Waterkloof's Facebook feed and Instagram feed.
WATCH WORLD CLASS GUITARIST FOR FREE ONLINE
Monday, 30 March; Thursday, 2 April; Sunday, 5 April
Durban native and classical guitarist Nir Hermelin is initiating festival-style live streaming concerts featuring top international guitarists, such as fellow local man Guy Buttery. The shows will consist of four performers doing three songs each, with line-up being announced on the day of performance. The shows will also be streamed on Facebook live for free, keep an eye on the Fingerstyle United In Isolation event page for booking details.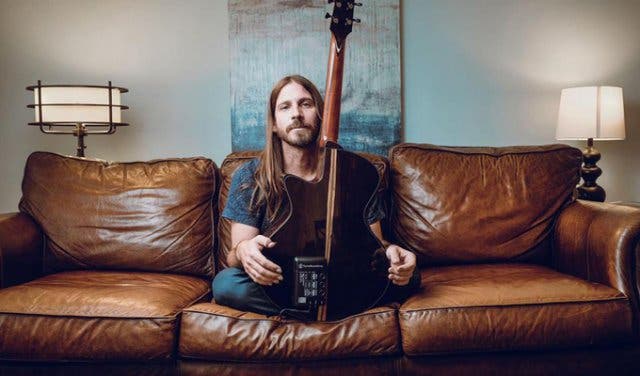 HEAVY CHEF TALKS CORONAVIRUS
Tuesday, 31 March
Heavy Chef, a platform that provides "learning experiences for entrepreneurs", have doubled up on production of podcasts, videos and written content in an effort to make more digital content available. The first project is a talk called The Futurist. Experts; Bronwyn Williams, Dion Chang and Musa Kalenga will sit down and talk about global trends, COVID-19, the impact it is having on the worldwide economy and how different regions are dealing with it. Enjoy it from your couch by booking your spot via the Heavy Chef website.


NEXT LEVEL SOCIAL DISTANCING
Every day
After stopping production on all of their late-night TV shows, Viacom CBS hosts returned to air doing short videos. One of these has local comedian Trevor Noah catching up on the day's coronavirus news with a show aptly called, the Daily Social Distancing Show. This stripped-down version of The Daily Show sees Noah stuck at home, looking straight into the camera and delivering his comedic views on the COVID-19 dominated news of the day.


THINGS YOU CAN DO EVERY DAY AT HOME
VISIT WORLD MUSEUMS WITHOUT LEAVING HOME
From the British Museum in London to the National Museum of Anthropology in Mexico City and even the Van Gogh Museum in Amsterdam. See anything from Egyptian Mummies to the Ishtar Gate of Babylon and much more when you can take a virtual tour of 12 museums from around the world.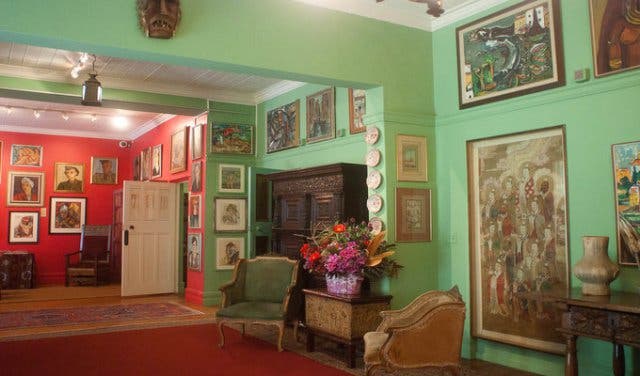 HUNDREDS OF GAMES, HOURS OF FUN
Take a chunk out of the day by playing one of the many titles available on online gaming platform Roblox. From obstacle courses to roller-coaster rides, action and fantasy games. Plus if you're feeling creative. You can create your own Roblox game for yourself and others to try. All you need to do is sign up and download the Roblox app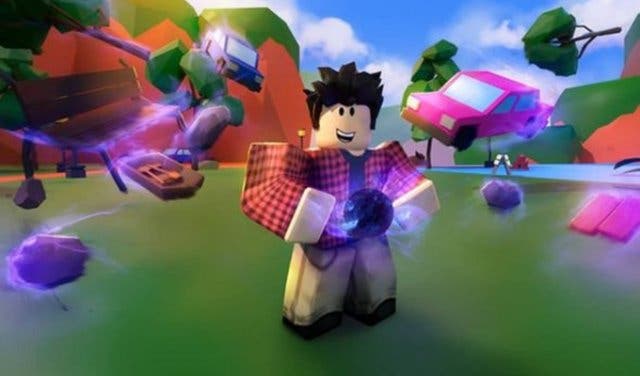 ANOTHER OPTION FOR THE KIDS
If your little ones get bored with Netflix, YouTube and gaming, give your children something else to stimulate them. Podcasts are just as fun for children as they are for adults, and they'll be kept busy with classic children's stories, folktales from around the world and educational content to help keep them sharp while schools are closed. Keep kids between 2-6 years old happy with this list of child-friendly podcasts.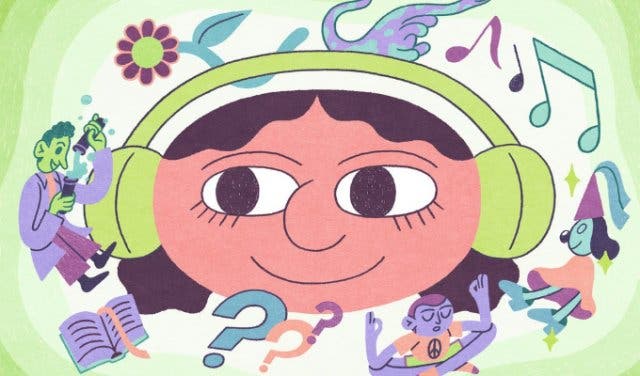 Find out all you need to know about the novel coronavirus.
Get the latest updates on the coronavirus infection rates in Cape Town.

Find out how the coronavirus is affecting air travel and public transport.

These are just some of the ways you can support small businesses through this time.

---
SUBSCRIBE TO OUR NEWSLETTER FOR UPDATES
For more updates on Cape Town and coronavirus (COVID-19), including some of the good news we all need during this trying time, subscribe to our weekly newsletter.
STAY UP TO DATE ON ALL THINGS CORONAVIRUS-RELATED
The situation is ever-changing and our team is committed to bringing you all the latest updates on COVID-19 in Cape Town. Find out which places have closed and get notified when they reopen. Keep tabs on the governmental restrictions in place. And treat yourself to some moments of joy we have found during these challenging times.

SUPPORT LOCAL BUSINESSES
Maybe your livelihood is unaffected, but not everyone is so lucky. With trading restrictions, social distancing, and event cancellations, many small local businesses are taking a huge hit. Order takeouts, buy online, donate, and try not to cancel any payments you can afford. The economy is under strain, but together we can keep many people afloat. Find out how you can support local businesses.